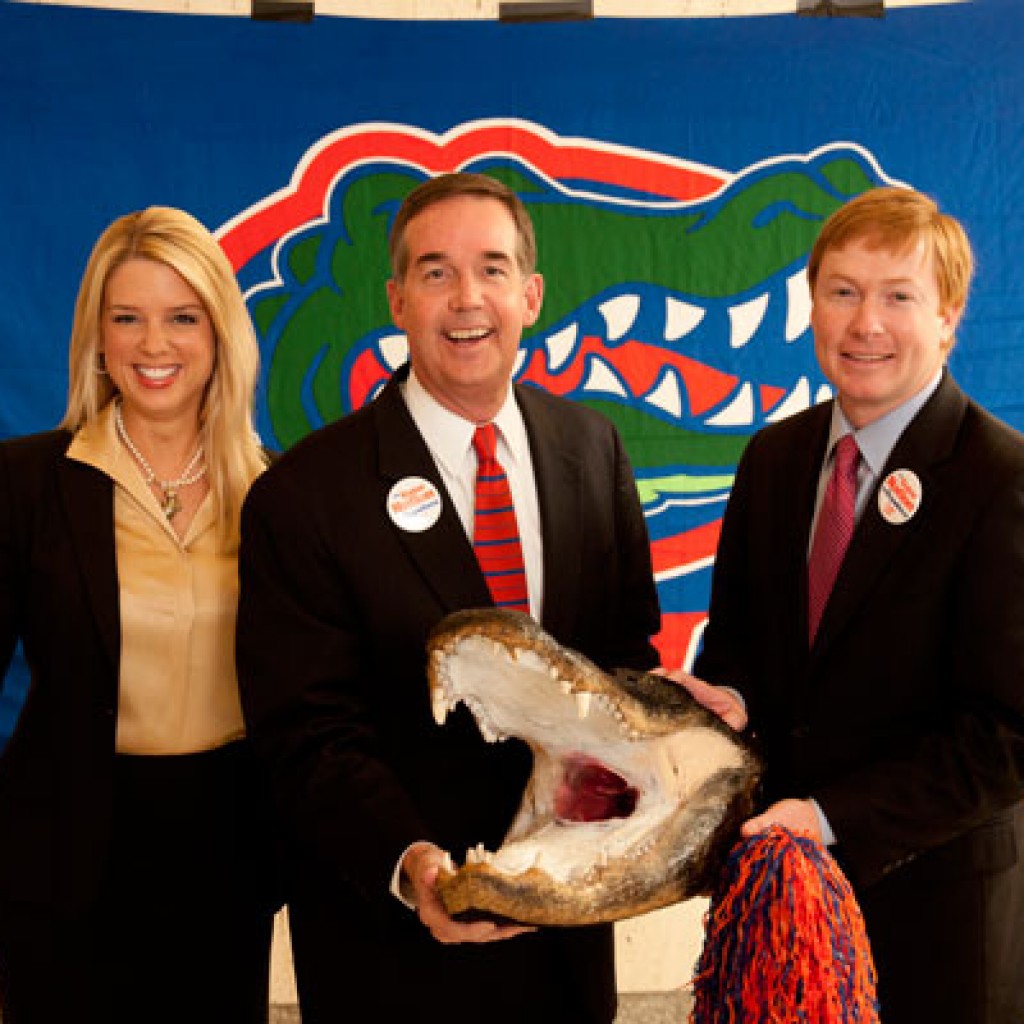 Attorney General Pam Bondi has decided not to bring forward any additional applicants for the position of the Florida Department of Environmental Protection, meaning that Interim Secretary Jon Steverson will be the only candidate to be interviewed by the Cabinet at their next meeting.
Steverson and FDLE head Rick Swearingen were the first state officials affected by new state rules that require a nationwide search when a vacancy arises at the helm of a state agency that reports to Gov. Rick Scott and the three elected Cabinet members – CFO Jeff Atwater, Attorney General Bondi and Agriculture Commissioner Adam Putnam.
Scott and the Cabinet approved those new rules in March. They came as a result of the aftermath of the Gearld Bailey situation. Bailey had been the head of the Florida Department of Law Enforcement (FDLE), but allegedly decided to resign in December, according to Governor Scott. So in January the cabinet went ahead and voted to replace with with Rick Swearingen.
However, after Swearingen became his successor, Bailey told the Tampa Bay Times that he was forced to resign in December, and did not voluntarily step down as Scott told the press and the cabinet. After initially denying that was the case, Scott admitted that he had decided to replace Bailey.
But once those revelations about Bailey came to light, the Cabinet then met in February in Tampa and said that they would need to create new rules to ensure transparency and so that nothing like the Bailey firing could happen again.
At their next meeting in March, the Cabinet agreed to a new set of rules that  require that agency head descriptions include a list of duties, minimum qualifications and compensation. It also established new application deadlines.
Along with Swearingen, Jon Stevenson was also named to head an agency in January, when he became the interim head of the Department of Environmental Protection in January. Both men needed to be confirmed by the state Senate during the regular legislative session, but neither was. After the  senators refused to confirm them, Scott reappointed them, and Cabinet members approved those hirings at their May meeting. But they were only interim appointments, and thus they could maintain heir jobs after a nationwide search that could include interviews with other candidates.
The state then received 59 applications nationally to interview for the DEP position. At the Cabinet's meeting on June 23, Governor Scott said the only candidate he felt was worthy of an interview was Stevenson. But Attorney General Bondi requested that the Cabinet defer the interview because she may want to add a candidate for consideration.
Now Bondi's office says that after an extensive review of the applicants, she has decided not to bring any forward to be interviewed, and will recommend that Stevenson be the only candidate to be interviewed at the next public cabinet meeting.