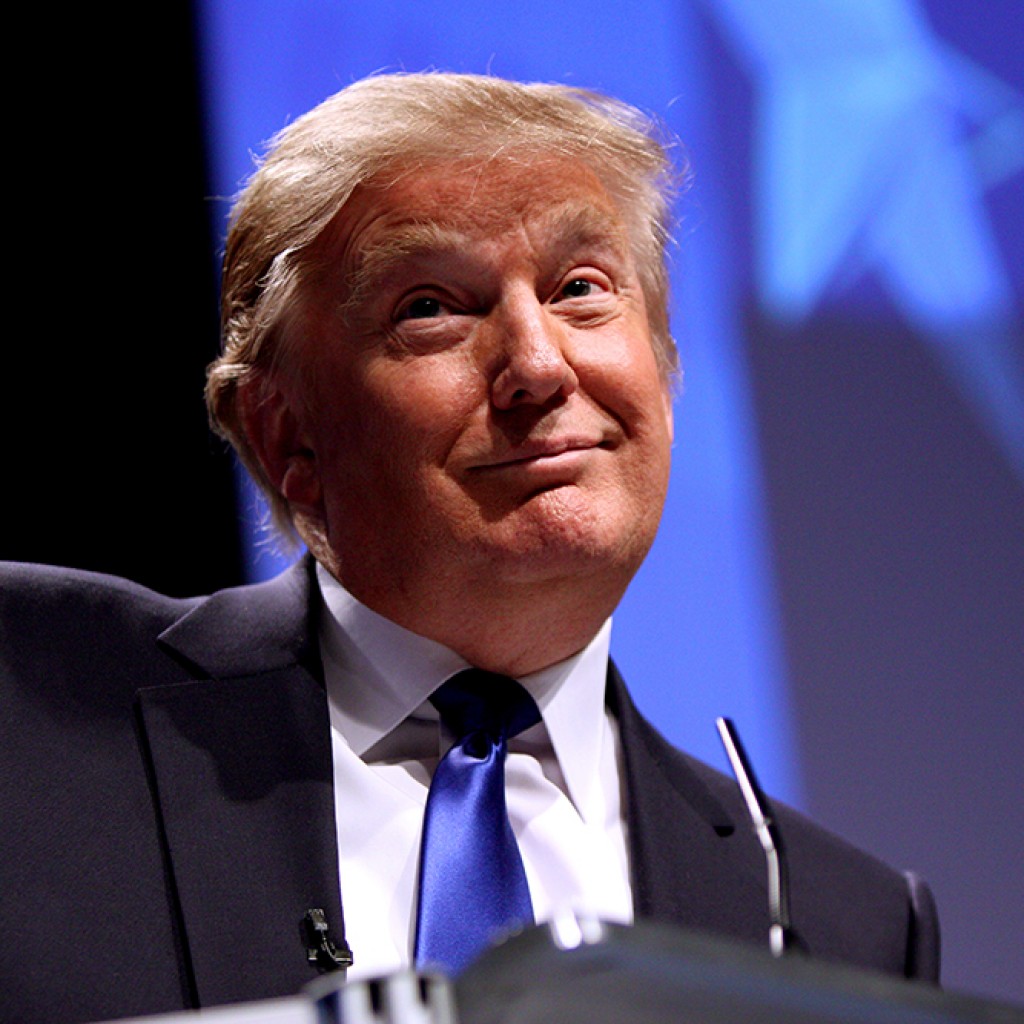 July continues to be the month of Donald Trump in the GOP presidential campaign, as the New York businessman/celebrity has taken the lead nationally in a new Quinnipiac poll released Thursday morning.
Trump gets 20 percent support, followed by Scott Walker at 13 percent, and Jeb Bush at 10 percent.
No other Republican gets more than 6 percent (there's a four-way tie there: Marco Rubio, Mike Huckabee, Rand Paul and  Ben Carson), while 12 percent are undecided.
But not all is nirvana for The Donald in this survey.
Trump also tops the "no way" list as 30 percent of Republican voters say they would definitely not support him. New Jersey Gov. Chris Christie is next at 15 percent with Bush at 14 percent. And Quinnipiac says that Trump has the worst favorability rating of any Republican or Democrat, a negative 27 – 59 percent among all voters.
"They love him and they hate him. Donald Trump triumphs on the stump so far, but do voters really want him? Maybe not so much," said Tim Malloy, assistant director of the Quinnipiac University Poll.
And Trump not only loses to Hillary Clinton in a one-on-one matchup, but also to U.S. Sen. Bernie Sanders of Vermont and Vice President Joe Biden, who is not a candidate for the Democratic nomination. Clinton leads Trump, 48-36 percent, Sanders leads Trump, 45-37 percent, and Biden leads Trump, 49-37 percent.
On the Democratic party side, former Secretary of State Clinton gets 55 percent of Democratic voters nationwide, with 17 percent for Sanders and 13 percent for Biden. No other candidate tops 1 percent with 11 percent undecided.
But Clinton is struggling as well.
By a  57-37 percent margin, voters say that Clinton is not honest and trustworthy, and by a 52-45 percent margin, voters say she doesn't care about their needs and problems.
"Republicans say Trump is honest and Democrats say Clinton is honest, but among all voters, both candidates come up short," Malloy said. "How can you become a general election frontrunner if most voters don't trust you?"
Bush leads Clinton 42-41 percent. Clinton leads Walker, 44-43 percent.
Quinnipiac University surveyed 1,644 registered voters nationwide from July 23-28, with a margin of error of +/- 2.4 percentage points. Live interviewers call land lines and cell phones. The survey includes 710 Republicans with a margin of error of +/- 3.7 percentage points and 681 Democrats with a margin of error of +/- 3.8 percentage.