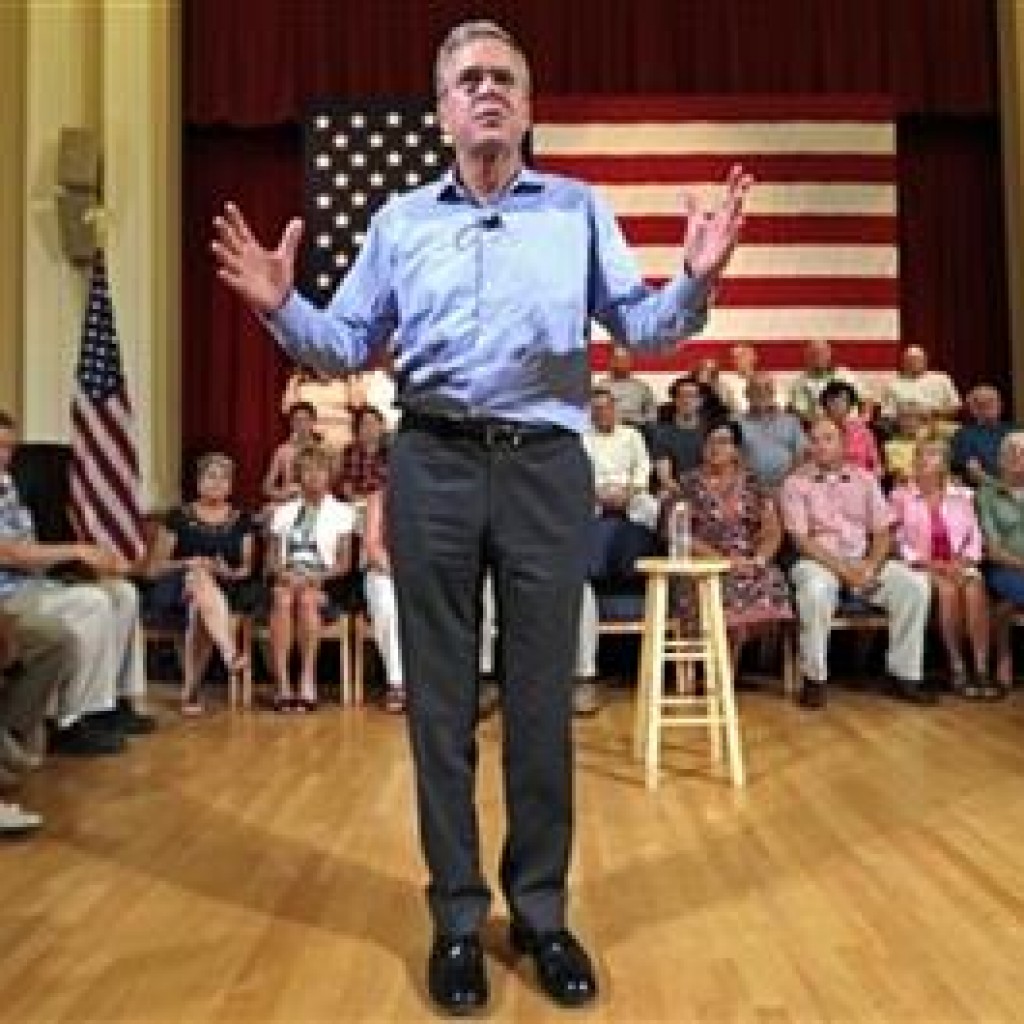 There are two issues that could prevent Republican primary voters from embracing a Jeb Bush candidacy when they begin going to the polls next year – his support of the Common Core federal education standards, and his perceived "weakness" on immigration.
Hours before Bush will join 13 other GOP presidential candidates in the first debate of the political season from New Hampshire tonight, the former Florida Governor has released a six-point plan laying our his vision on how to handle the situation with the approximately 11-13 million undocumented people in the country.
It includes a pathway to "earned legal status," but not a pathway to outright citizenship, a difference that Hillary Clinton has mentioned on the campaign trail. And it includes cracking down on "sanctuary cities," a hot topic in the wake of the tragic killing of a San Francisco woman this summer by an undocumented immigrant who had been previously deported five times.
Here are the six points:
Border Security
1. A forward-leaning Border Patrol with the flexibility to deploy resources to meet threats.
2. Use new technologies to achieve continuous surveillance of the border.
3. Bolster border infrastructure and improve access to federal lands.
Interior Enforcement
4. Require electronic verification of employment eligibility.
5. Identify and send home the people who are entering the United States and overstaying their visas or otherwise violating the terms of their admission.
6. Crack down on sanctuary cities that undermine efforts to enforce immigration laws.
Later in the day, the Democratic Party responded.
"Jeb Bush continues to trot toward the Republican obsession with building a fence, and has advocated for border control first before dealing with anything else, as if that is a legitimate immigration policy," said Pablo Manriquez, Hispanic Media Director for the Democratic National Committee. "Aside from not addressing the concerns of immigrant families affected by his opposition to the president's executive actions, Bush proposes enlisting local and state law enforcement officials to track down immigrant overstays as part of their normal police work. As we have seen in Arizona, this has the huge potential to foster racial profiling against Hispanics in this country."