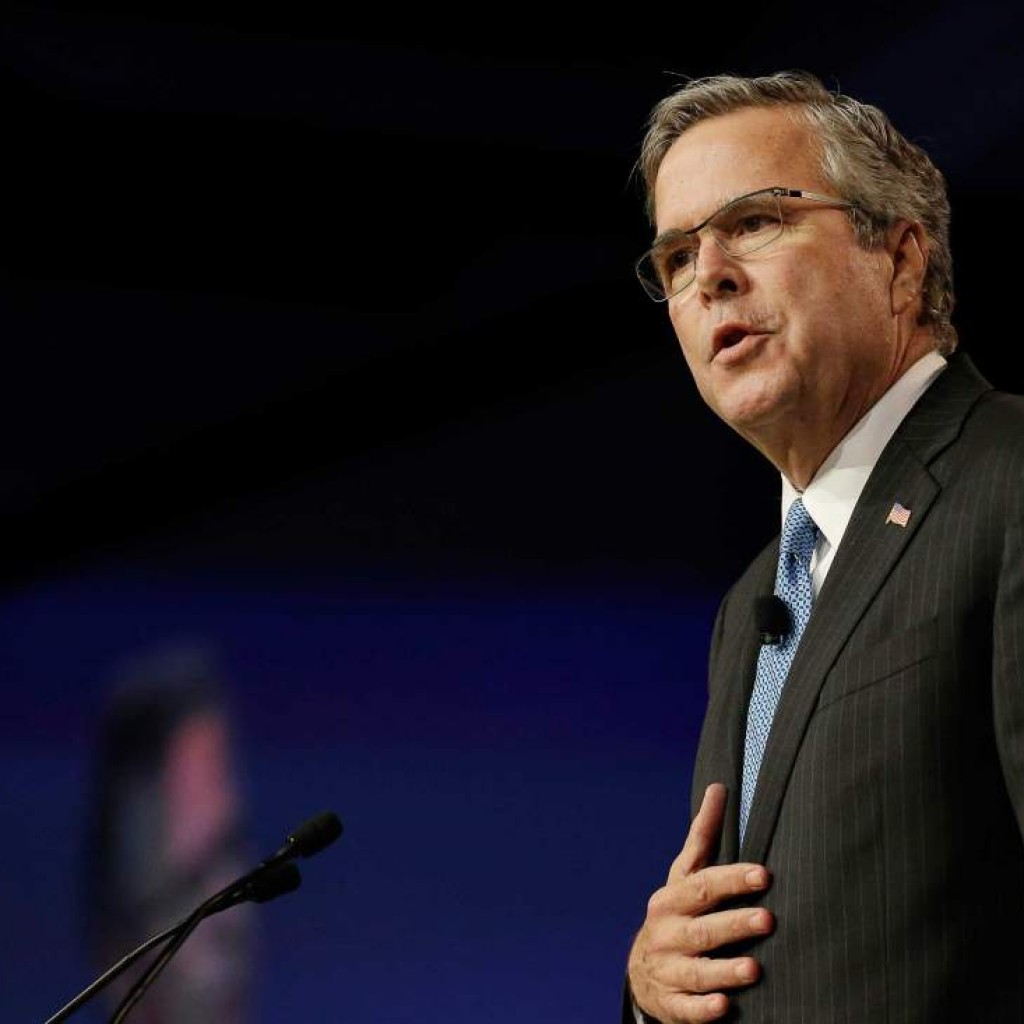 At the Voters First Forum in New Hampshire, two Florida presidential candidates were scheduled to speak: former Gov. Jeb Bush and Sen. Marco Rubio.
With each candidate having about five minutes to answer questions, the slot went quickly. Bush, second in most national polls to the surging Donald Trump, was expected, by Florida Politics' Mitch Perry, to be "poised to speak about immigration."
As the earlier speakers indicated, curve balls were thrown, however. Consider Chris Christie's question about the heroin epidemic and rehab that he answered with "the war on drugs has been a failure" and advocated a treatment-based solution.
Bush was asked whether America was doing enough to prevent another terrorist attack to start.
He said, "I think we've let our guard down a little bit." Saying that "Senator Graham was absolutely right" and that we might be too concerned about civil liberties, Bush asked for a reinvigorated effort to "protect the homeland" from ISIS and other groups.
From there, Bush proposed a strategy for the ISIS fight, including special operations forces and training. "If this is a serious effort, we need to treat it seriously," including use of air and military power, and a "political element" that allows Americans to "engage" with regional stakeholders.
From there, the question: What compelled you to run?
Bush touted "growing the economy at 4 percent, not 2 percent," a strategy that includes a hard look at "entitlement challenges" and the tax rate. He then pivoted to his successful record as Florida governor, including job and small business creation.
From there, the expected immigration question. He would cut it down to spouses and small children.
In the second round, Bush said that the federal government's role in education should be as a support, and that national standards are not the way to go.
Regarding his brother and his father, and their political views, Bush deflected the question with humor, talking about how at the "Jeb Swag Store" there is a t-shirt that effectively says that my dad is the greatest dad alive. Those who wanted a thoughtful answer to the question were to be disappointed.