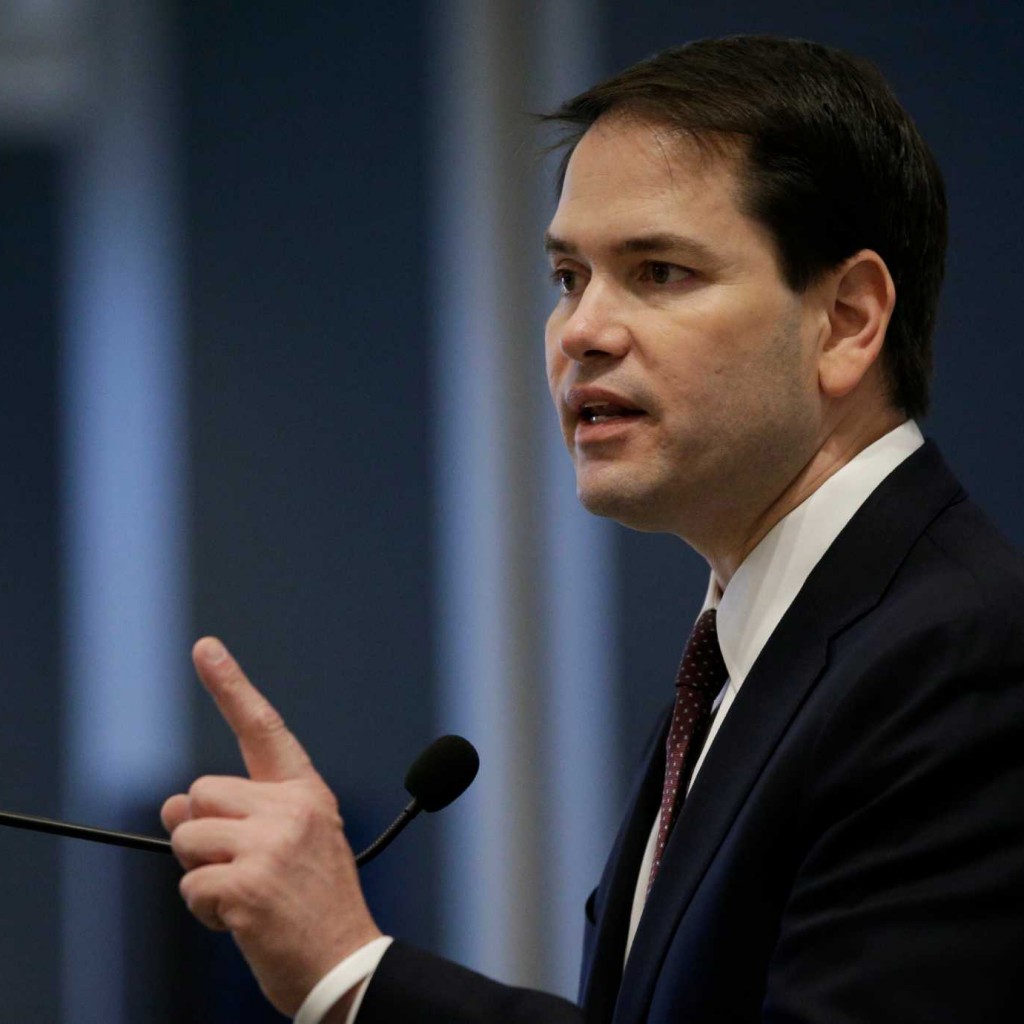 He was the toast of the town after his successful announcement in Miami in April, but Marco Rubio's presidential ambitious appear to be shrinking by the day.
A Florida presidential poll released on Wednesday night shows Donald Trump and Jeb Bush in a virtual tie, with Trump at 27 percent and Bush at 26.
Rubio is at 7 percent support, burying him with a host of other candidates hovering between 8 and 6 percent in the survey, conducted by Opinion Savvy and Insider Advantage on behalf of WTVT-TV Fox 13 in Tampa, WOFL-TV in Orlando and The Florida Times-Union.
This is the second straight poll that shows Trump leading in Florida. A St. Pete Poll survey that made national news last week had Trump up by 6 points over Bush, 26-20 percent.
"Trump is surging and capturing the imagination of the more conservative voters," Matthew Towery, the head of the polling company, told The Florida Times-Union's Tia Mitchell. "That is where he is picking things up, and he is perhaps hurting Rubio at the moment a little bit."
Trump's ascent does seem to be hurting Rubio, if you're looking for an explanation about his sagging momentum.
On June 12, nearly two months after Rubio's presidential declaration, the The Washington Post's Chris Cillizza and Aaron Blake wrote, "Florida Senator Marco Rubio is the candidate trending upward in that top pack. It's a trajectory he's been on since he announced his candidacy almost two months ago. Rubio's charisma, personal story and youth have combined to make him the 'it' candidate for the GOP at the moment." They also wrote that Rubio was "a first among equals. For now."
That was then. Now that charismatic 44-year-old Senator is now down by 20 percentage points to Trump and 19 points to his Florida rival, Bush.
The survey of 547 Floridians was conducted using mobile and landline phones Aug. 3. It has a plus-or-minus 4.1 percent margin of error.