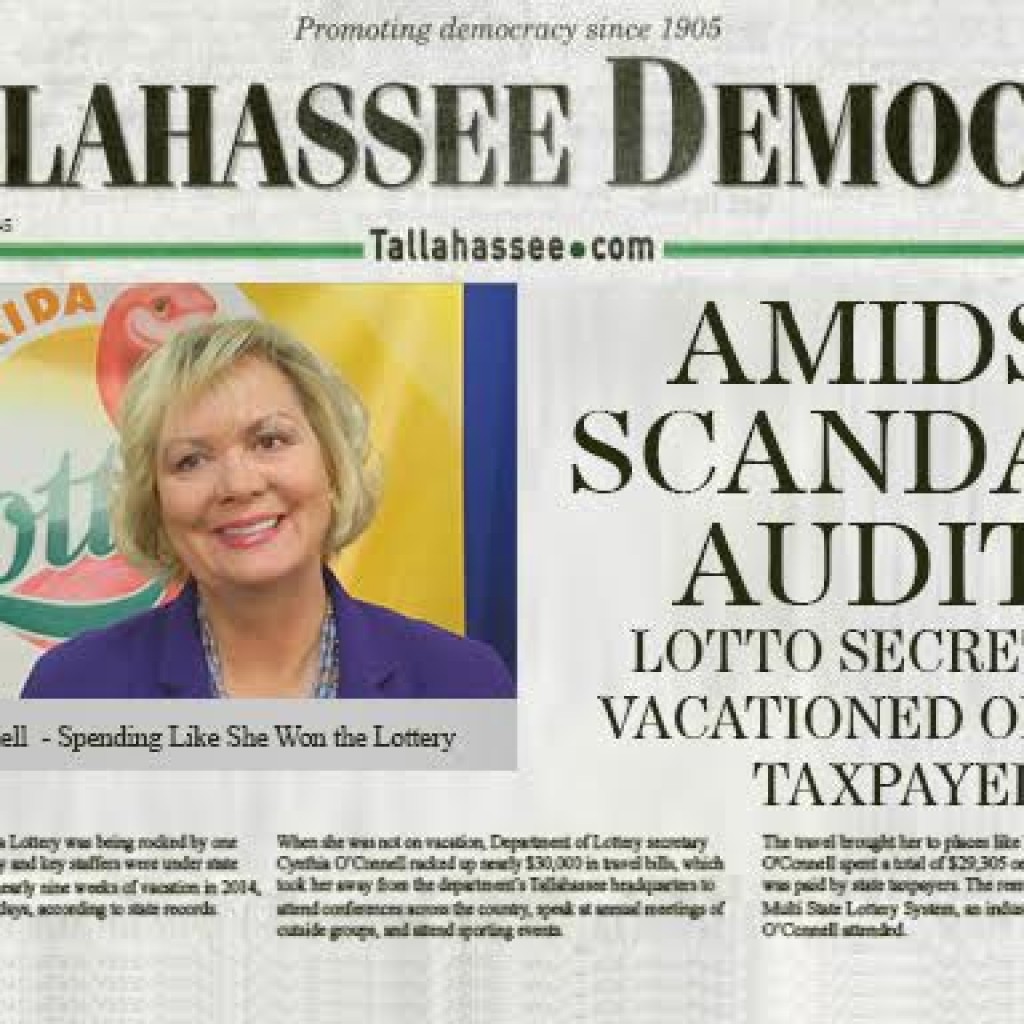 On Oct. 1, the Tampa Bay Business Journal is hosting "Disruption Day" billed as an opportunity to "foster dialogue on many facets of disruption, across sectors in health care, education, technology, media, manufacturing and others."
For whatever reason, the editors of the TBBJ have asked me to be a panelist. I guess they want to hear about how new media is disrupting old media. Thinking about what I might say, I keep wondering what it would be like if I owned the newspaper of record in Florida's capital, the Tallahassee Democrat.
I have a lot of ideas about what I might do were I publisher of the Democrat, including laying off almost everyone that wasn't writing about government, politics or FSU sports (or food and dining).
What has stuck in my head is how the Democrat is missing the opportunity to own the state politics beat in the state Capitol. How did the editors and managers at the Democrat allow this to happen? How is the Democrat's leadership allowing Virgina-based POLITICO to come in to town and "grab the f*cking remote control?"
Tallahassee is a company town and the business most folks are in is government, yet the Democrat is rarely, if ever, the agenda-setter when it comes to state politics coverage. Oh sure, Bill Cotterell every now and then turns a nice story about the plight of state workers. And Jeff Burlew, as evidenced by his most recent effort, is doing some interesting work.
But the Tallahassee Democrat is hemorrhaging market share worse than McDonald's.
If I owned the Tallahassee Democrat things would be different.
Like I said, Tallahassee is a company town and I would cater to that crowd. It would be all politics all the time. Instead of POLITICO, it would be POLITICALLAHASSEE. I'd have newsstands on every corner in downtown. I'd have newspaper hawkers working Adams Street.
More importantly, I'd be setting the town on fire with coverage of stories that ARE INTERESTING but are currently being ignored by the Democrat.
For example, take the current controversy surrounding The Florida Lottery. POLITICO's Matt Dixon reported Tuesday about how Lottery Secretary Cynthia O'Connell as taken nine weeks in vacation, while racking up $30,000 in travel bills.
This is a big story. A big, big story, for reasons that will be explained below. But right now it's being ignored by the Democrat.
Were I the publisher of the Democrat, it would be front-page news.
I presume hundreds of people who live in Tallahassee work at The Florida Lottery. Imagine starting their day with that headline.
Better yet, make it clear that O'Connell is just today's news. Today it's The Florida Lottery,  tomorrow it's the Department of Education or DEP or the Governor's Office.
No staffing decision is too small.
No procurement is not enough.
No decision will be overlooked.
Just fire away. And when you run out of bullets, reload with columnists and have them fire  away. Have someone take up O'Connell's case and have someone blast her. Let the readers decide, but only after they've read the newspaper instead of POLITICO Florida.
What's amazing to me, as a disrupter, is that there are currently two nine-figure procurements before the Florida Lottery, both ripe with controversy and the only place they have been written about is on a blog by a reporter with The Associated Press who can't run the story through the AP because it's too inside baseball for the AP's audience.
Earlier this month, Capitol reporter Gary Fineout explained that a contract with the Florida Lottery that is worth at least $300 million over the next 10 years is now in dispute.
This contract includes the machines used to issue tickets for games such as Powerball and Mega Millions as well as the instant ticket vending machines, detailed Fineout.
Were I the publisher of the Tallahassee Democrat, this inside baseball would get bigger headlines than the sports page.
I'd set the city on fire with raging headlines. "Lottery bids spark controversy," "Half-billion in Lottery dollars up for grabs," etc, etc.
We'd flood the zone about this issue and all the other ones like it. The government workers would walk on eggshells not knowing if their agency or department would next be in the spotlight.
The news cycle would never slow down. Just churn.
That's if I were the publisher of the Tallahassee Democrat …