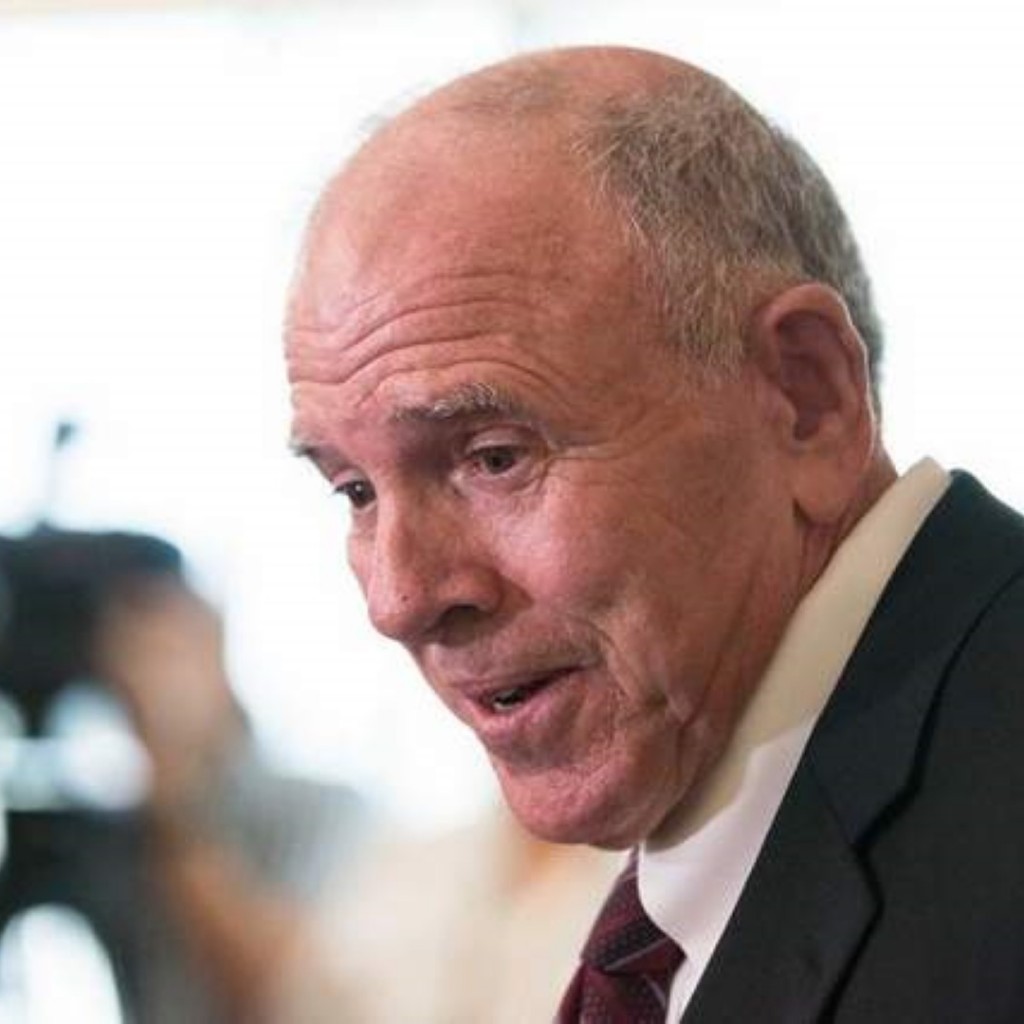 The Florida prosecutor who investigated numerous state politicians and conducted a high-profile probe into rape allegations against Jameis Winston is ending his lengthy career.
State Attorney Willie Meggs said Monday he won't seek re-election next year when his current term expires. The 72-year-old Meggs has been the lead prosecutor for six north Florida counties since 1985.
"I kind of figured all along this would be my last term," Meggs said. "I'm getting a little long in the tooth. It's just getting time."
During his more than three-decades in office Meggs has dealt with numerous cases involving state legislators, state government and star athletes at nearby Florida State University. He earned national media attention when his office investigated sexual assault allegations against Winston during the quarterback's Heisman Trophy-winning season in 2013.
Meggs did not charge Winston, saying there were too many gaps in the accuser's story and insufficient evidence to win a conviction. Erica Kinsman, who has come forward publicly since making the allegations, is now pursuing a lawsuit against both Winston and FSU. Prosecutors working for Meggs did file charges this summer against FSU running back Dalvin Cook, but a jury earlier this month found him not guilty of punching a woman in the face.
During the first few years of his career Meggs made state headlines for prosecuting members of the Pi Kappa Alpha fraternity for a brutal gang rape on FSU's campus. He investigated state legislators over accepting free trips from lobbyists, which resulted in the Florida Legislature changing the state's gift law.
Meggs also prosecuted former House Speaker Ray Sansom, whose 2011 trial over money for a Destin airport hangar ended when Meggs dropped the charges after a judge refused to let a key witness testify. Sansom sued the state for his legal fees and the Florida House recently agreed to pay $600,000 to settle the matter.
Meggs has been frequently criticized by those who contend some of his decisions were politically motivated.
Republican lawmakers sharply castigated him for pursuing charges against Sansom. But Meggs also drew criticism after he declined this year to investigate the ouster of former Florida Department of Law Enforcement head Gerald Bailey by GOP Gov. Rick Scott. A St. Petersburg attorney and several media organizations including The Associated Press wound up suing Scott and other state officials over whether they had violated the state's open meetings law. The case was settled this summer.
Meggs, whose retirement was first reported by The Tallahassee Democrat, said he made the decision to publicly announce his plans now to clear the way for potential successors to his job.
Despite a career investigating politicians, he maintained that "by and large, most of them are pretty good public servants trying to do a job."
"If you do right, you certainly have nothing to be concerned about," Meggs said.
Republished with permission of The Associated Press.