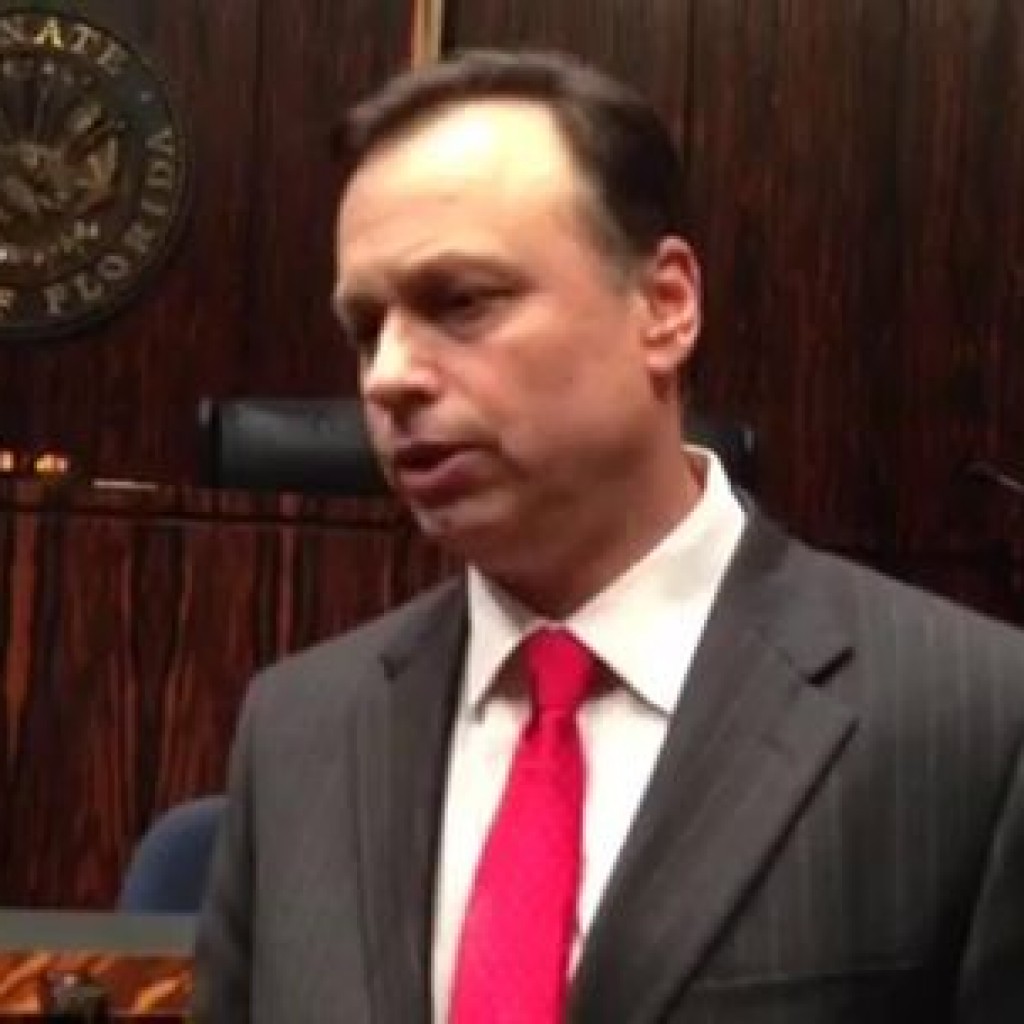 State Sen. Tom Lee won't give up on trying to amend Florida law on alimony and child custody.  
On Thursday, Lee filed a bill (SB 250) to change the way divorces are handled in state courts.
It marks at least the third time since 2013 that Lee, a Brandon Republican, has supported such an overhaul bill. It will be considered in the 2016 Regular Session. 
The latest legislation – 41-pages long – would enact a raft of provisions, including:
Requiring a judge to "make specific written findings of fact regarding the relevant factors that justify an award of alimony."

Changing the calculations for alimony amounts to make it less easy to obtain. That includes considering what an ex-spouse could be making if he or she is otherwise "voluntarily unemployed or underemployed."

Excluding undistributed "earnings or gains on retirement accounts" when determining income for alimony purposes.

Creating a legal presumption that "approximately equal time-sharing with a minor child by both parents is … in the (child's) best interest."

Requiring a judge to consider "the frequency that a parent would likely leave the child in the care of a non-relative … when the other parent would be available and willing to provide care" when deliberating custody time. 
Gov. Rick Scott in 2013 vetoed a contentious measure, also supported by Lee, that would have ended so-called "permanent alimony."
It was backed by two other Republicans: state Rep. Ritch Workman of Melbourne and state Sen. Kelli Stargel of Lakeland. 
Scott said he appreciated that lawmakers wanted to "level the playing field in divorce proceedings."
But he said he couldn't sign the bill because it could have "retroactively" reduced alimony payments, causing "unfair, unanticipated results."
This year, another measure died that also would have mandated alimony awards based on how long a marriage lasted and how much each partner earned.
Lee has gone through his own ugly divorce, clashing with his ex-wife for more time with his kids, among other things.
But at the time, he insisted he wasn't pushing any legislation for himself, but to help others in the future in similar legal binds.