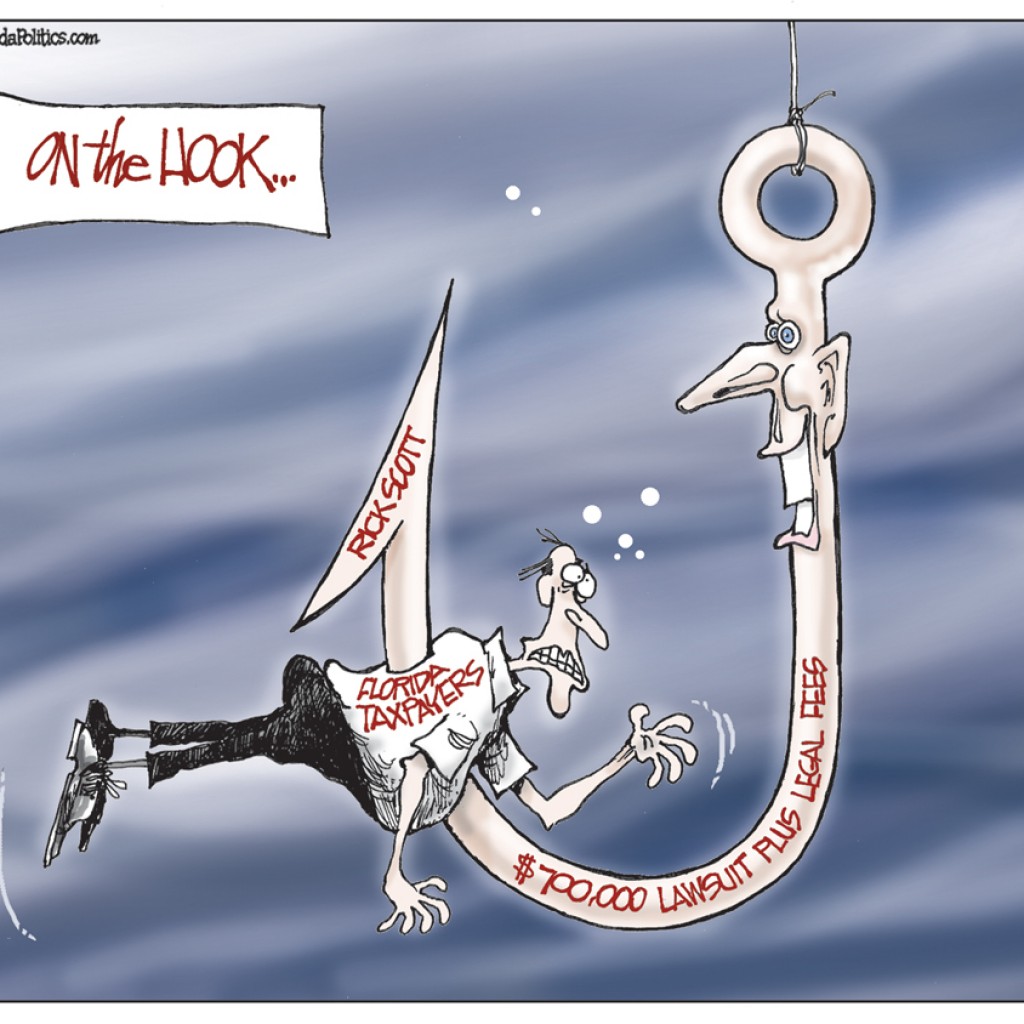 Gov. Rick Scott, in a precedent-setting move, became the first sitting governor in history successfully sued for violating Florida's public records laws.
In Bill Day's latest, Floridians are now on the hook for at least $700,000.
Tallahassee attorney Steven Andrews first filed a lawsuit against Scott in 2012 over violating a contract for the purchase of a building near the governor's mansion, which housed Andrews' firm. In obtaining emails related to the case, Andrews discovered evidence that the governor and his staff set up a number of private Gmail accounts that they used to conduct public business.
Andrews sued Scott, saying the governor not just withheld documents, but he was "actively concealing them" and "conspiring with others" to obscure them.
In addition, Pete Antonacci, Scott's former general counsel, asserted the state no longer kept records of those private email accounts used by the governor's staff, further delaying the process.
Further aggravating the situation — for Andrews — was Scott's preoccupation with his increasingly heated re-election campaign.
Flash-forward to August 2015, after Scott has been firmly in place for a second term. The governor decides to settle the various lawsuits claiming he plays fast and loose with the state's open records laws.
In three years, Andrews' lawsuits mushroomed in number to seven.
Of course, this historic development does not include $55,000 paid in June to settle other claims brought by a St. Petersburg lawyer, advocacy groups and media organizations accusing Scott and the Cabinet of more violations of Florida's Sunshine Laws. This time, staff sidestepped open records rules to oust former Florida Department of Law Enforcement Commissioner Gerald Bailey without the required public discussion.
In fact, the $700K represents the third legal defeat for the governor in recent months, as well as the second time he will use state dollars to end a lawsuit against him.

See a pattern here? Chances are; those on the hook might.