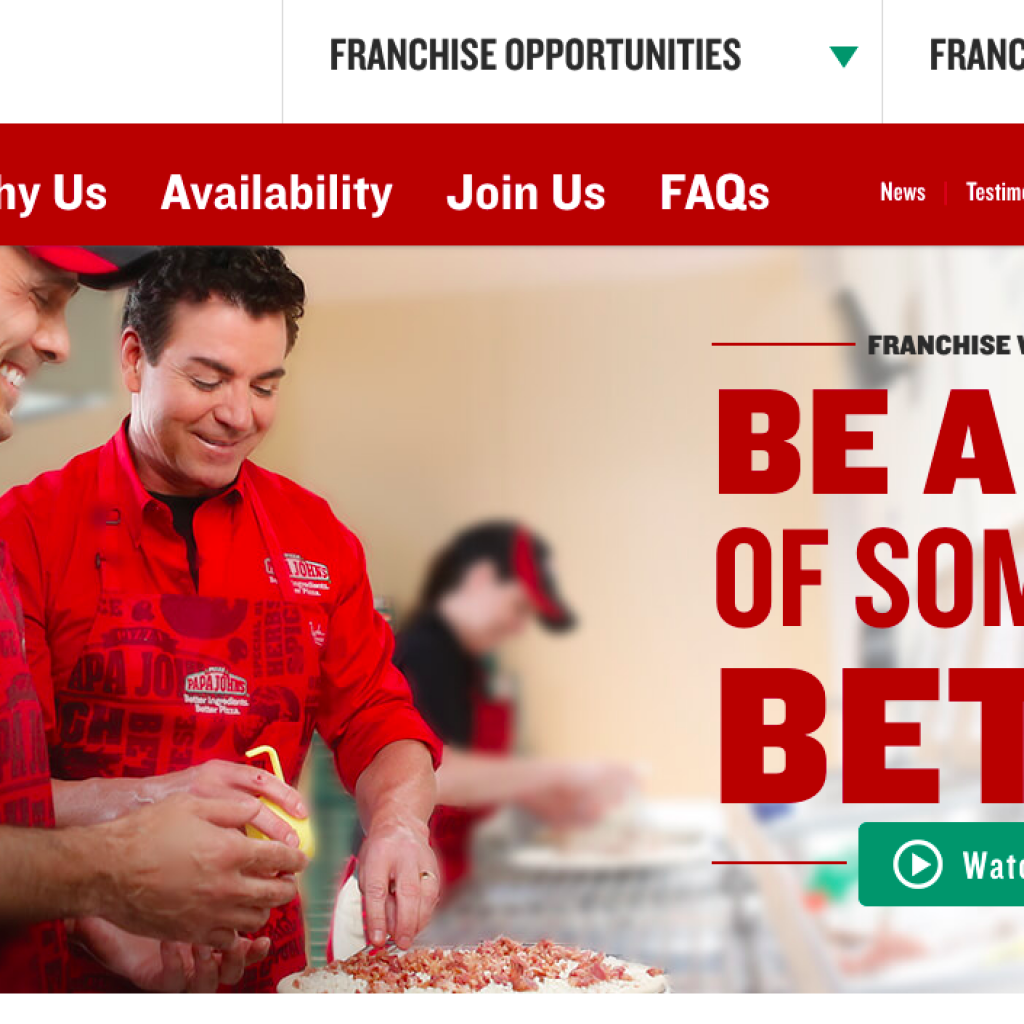 Papa John's pizza chain founder, CEO and spokesman John Schnatter says he's not moving his corporate headquarters from Louisville, Kentucky to Florida despite Gov. Rick Scott's sales pitch to Bluegrass State businesses this week.
But Schnatter told a local television station that "Florida is much friendlier when it comes to business than Kentucky."
The Governor's Office sent out a clip of the news story Thursday.
Scott traveled to Kentucky as another stop on his "economic development trade missions" to other states, all with Democratic governors, to persuade companies to expand to or relocate in the Sunshine State.
Schnatter, who once held a fundraiser for former Republican presidential candidate Mitt Romney, told WLKY-TV that "Florida's definitely much more pro-business."
According to the report, Papa John's has a distribution center and 300 stores in Florida.
The company has more than 4,700 locations in 37 countries, most of those franchises that are independently owned, according to the Papa John's website.
"But we've got an election coming up, and hopefully we'll rectify that," he added, referring to incumbent two-term Kentucky Gov. Steve Beshear, a Democrat, being term-limited.
Scott, a Republican, declared in his second inaugural address that he would travel the country in his second term to create jobs for Floridians.
His travels have taken him to Pennsylvania, California New York and now Kentucky in an effort to poach companies and jobs.
Scott's pitch includes Florida's lower taxes, friendlier regulatory environment and nicer weather.
On Tuesday, an aerospace company based in northern Kentucky said it will expand in South Florida, creating 40 new jobs.