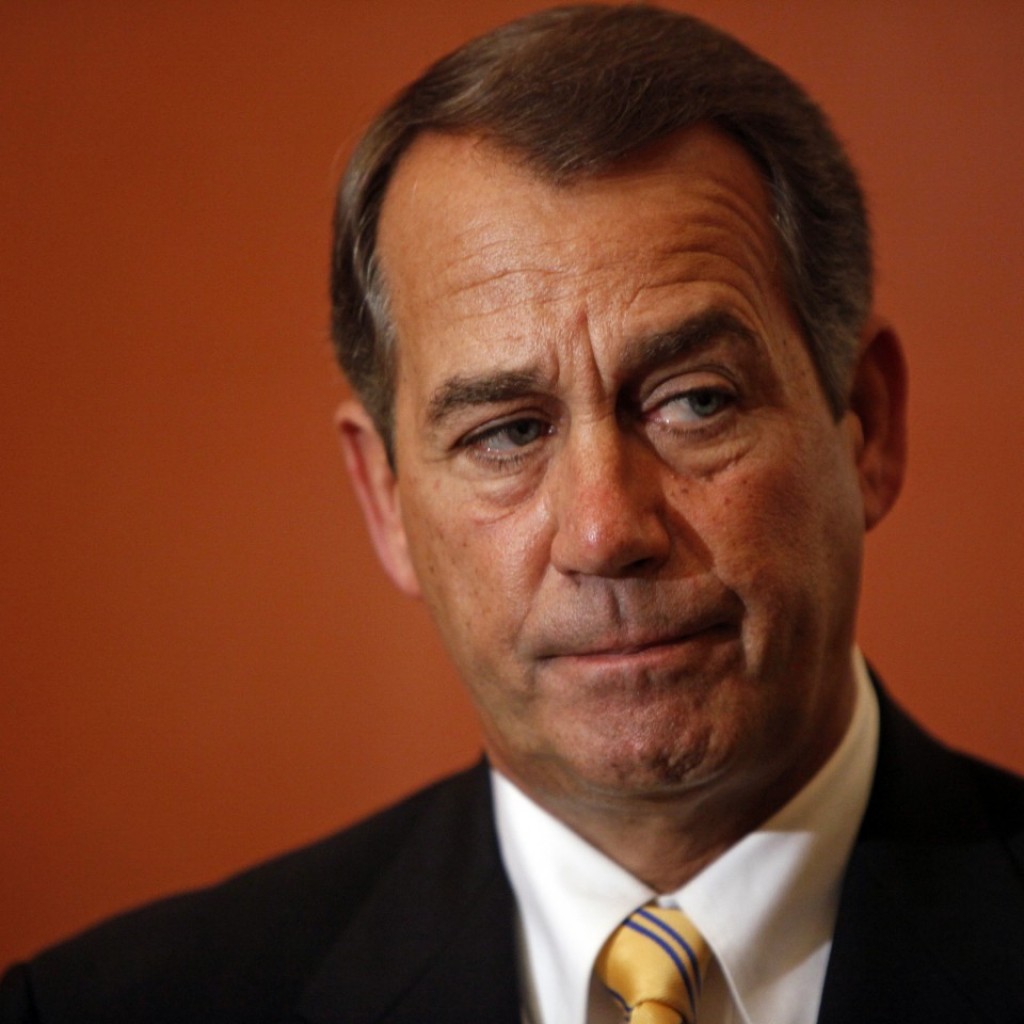 In a stunning move, House Speaker John Boehner informed fellow Republicans on Friday that he would resign from Congress at the end of October, giving up his top leadership post and his seat in the House in the face of hardline conservative opposition.
The 13-term Ohio Republican shocked his GOP caucus early Friday morning when he announced his decision in a closed-door session.
Here is a compilation of reactions to Boehner's resignation from Florida politicians.
Former governor Jeb Bush, via Twitter:
"John Boehner dedicated his life to public service. Bringing the Holy Father to Congress was a fitting cap to a great career."
U.S. Senator Bill Nelson:
"After Speaker Boehner fulfilled his dream of the pope speaking, he is just plain tired of dealing with the right wing extremists."
U.S. Senator Marco Rubio
"Im not here to bash anyone but the time has come to turn the page."
U.S. Rep. Vern Buchanan:
"The speaker's surprise resignation presents an opportunity for new leadership to address the crippling dysfunction in Washington. The paralysis and gridlock that have frustrated so many Americans must end. It is my hope that Speaker Boehner's resignation will serve as a wakeup call that leads to a positive agenda on behalf of the American people."
U.S. Rep. Carlos Curbelo:
"This is a major loss for Congress as an institution and is particularly painful for House Republicans. No one has worked harder for the American people and no one has worked harder to build our majority than Speaker John Boehner. He is one of the most decent caring people I have ever met, and I will miss him every day."
U.S. Rep. Gwen Graham:
"On my first day in office, I voted for new leadership because I believe at this critical time in our nation's history, Congress can not afford to remain divided and dysfunctional. … In my mission to bring the North Florida Way to Washington, I have worked with and become friends with members on both sides of the aisle — and thank Speaker Boehner for his lifetime of public service. Though we disagree on many issues, I have seen firsthand a bipartisan desire for Congress to get back to work for the American people. … With Speaker Boehner's announcement, today, I challenge my colleagues in both parties to join me in voting for new leadership that will heal our partisan divisions and unite us to solve the major issues we face."
 U.S. Rep. David Jolly:
"John Boehner made a decision this morning that he believes is in the best interest of the nation. As a colleague and as someone who believes in the honor of an institution we call the People's House, I commend his decision and I commend the Speaker for his decades of service. The important question we now face as a party is whether we will be a Congress committed to governing, to giving voice to the people who entrust us to serve, and to actually moving legislation that addresses the issues most important to the country."
U.S. Rep. Ileana Ros-Lehtinen:
"John has been an incredible leader for our Republican Conference and a tremendous Speaker for our Congress since 2011. Ever since coming to Washington, John has worked in a bipartisan manner to help create jobs and restore American leadership. John expanded our big-tent party and has represented his home state of Ohio well for over 20 years with pride and integrity. He has helped maintain a hard line on the Castros' despotic rule in Cuba, has been supportive of strong relations with Israel, and continues to be a tough opponent of the weak and dangerous Iran nuclear deal. I have had the privilege of traveling with John to Iraq, Afghanistan, Israel, and many other places where he has represented our nation excellently. John's decorum, grace, and patience are his hallmarks and they will be missed in the Capitol.  Only in American can the son of a barkeep rise to make a lasting, positive contribution to our history. Dexter and I wish John, Debbie, the Boehner family, and his new granddaughter Alistair all the best."
U.S. Rep. Debbie Wasserman Schultz:
"I thank John Boehner for his service to the American people. … I have always known John Boehner to be a kind and decent man. As someone who proudly wears my heart on my sleeve, it has always been clear to me that John Boehner is the same way. Despite our policy disagreements, his motivation for public service is evident in his strong commitment to the people of Ohio and this country. … After sharing my own experience with breast cancer publicly, I asked John Boehner to sign on to the EARLY Act, my legislation to educate and empower young women with the information and support they need to help diagnose breast cancer early. He explained that he had cosponsored very few pieces of legislation while serving as Speaker. Days later, he shouted my name across the House chamber and offered a big thumbs up. Having his support on this issue meant so much to me personally and was impactful for millions of women across the country. … John Boehner's tenure as Speaker has certainly been made more difficult by the members of his caucus pushing extreme policies, but when push came to shove, he understood Congress' basic responsibilities, like refusing to default on our nation's debts, and was willing to work with Leader Pelosi when necessary. If it turns out that John Boehner was forced aside so that Republicans can force a government shutdown, then our country is certainly worse off for the end of his service."
U.S. Rep. Ted Yoho:
"We the People can no longer afford the pay to play or big government mentality in Congress. Today is a huge win."
U.S. Rep. Dan Webster:
"As a former minority leader who became the first Republican Speaker of the House in Florida since Reconstruction, I know that leadership is not an easy task. It takes a lot of hard work, and for that, Speaker John Boehner should be commended. I have been honored to serve with him in Congress."
Congressional candidate Neal Dunn:
"Although Congress may have changed courses, we must embrace it, and realize the opportunity this change holds for Florida. … During this time, it is essential that Congress come together and partake in a healthy dialogue, while working to achieve our conservative principles. … I will continue to advocate for the issues that truly matter to our community – repairing our economy, growing jobs and prosperity, repealing Obamacare, supporting our military and making this world a better place for our future generations."
Congressional candidate Mary Thomas
"I was the only candidate in FL2 with the guts to call for a new Speaker of the House. Now that that has happened, the conservative movement must seize this opportunity to lead Congress to: fully and immediately repeal Obamacare; defund Planned Parenthood; reign in deficit spending; secure our borders; and defeat ISIS. These are the issues that I'm focusing on in my campaign. These are the issues that conservatives in North Florida expect the Republican leadership in Congress to address."