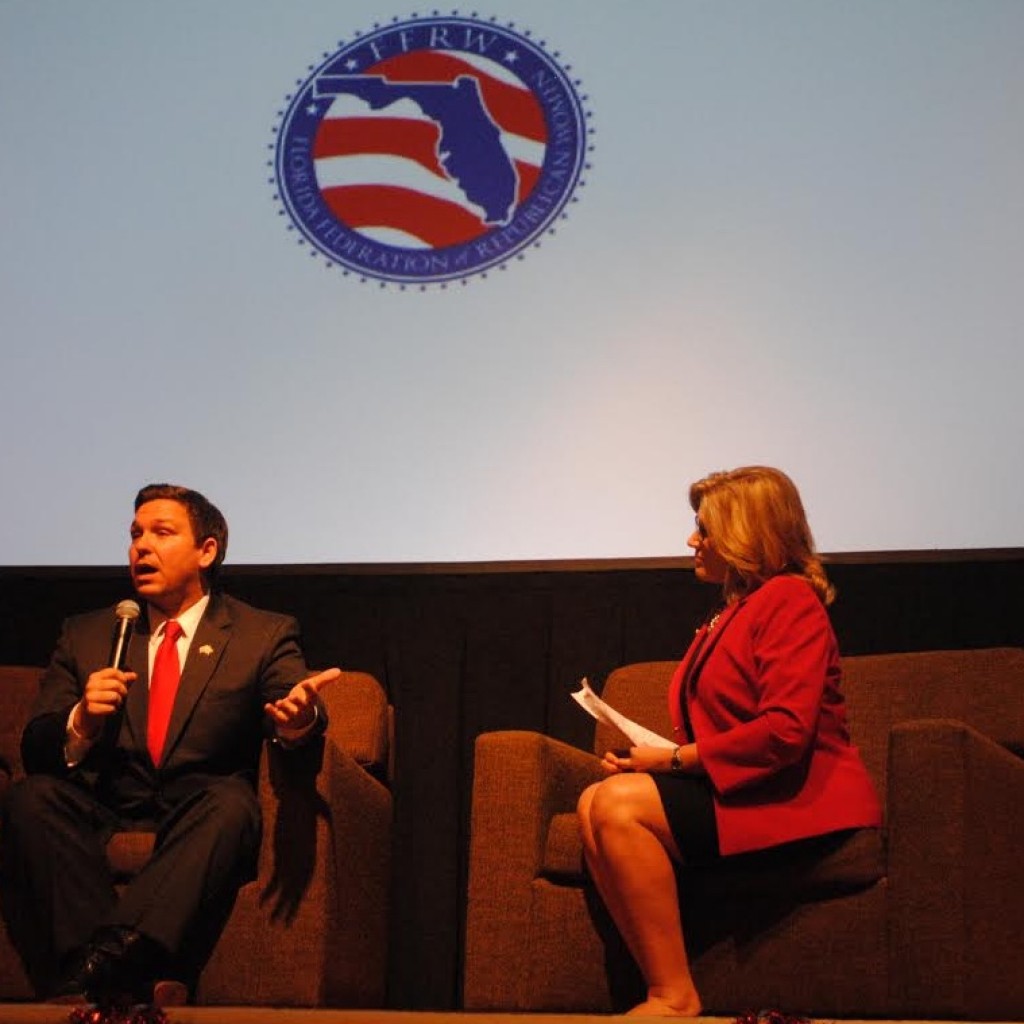 The Florida Federation of Republican Women conducted one of the first major straw polls of the 2016 election cycle at its bi-annual convention in Orlando this weekend.
U.S. Sen. Marco Rubio won in the presidential contest, capturing 25 percent of more than 100 votes cast. Tied in second place were Texas' U.S. Senator Ted Cruz and former Hewlett-Packard CEO Carly Fiorina with 16 percent. Former Florida Governor Jeb Bush and real-estate tycoon Donald Trump tied for third 14 percent.
In the Republican primary to replace Rubio in the Senate, U.S. Rep. Ron DeSantis was the winner with 48 percent. Lieutenant Gov. Carlos Lopez-Cantera was second with 38 percent. Business executive Todd Wilcox captured 11 percent. Congressman David Jolly received one vote.
Beforehand, Lopez-Cantera and DeSantis taking the stage for a U.S. Senate panel, each giving stump speeches and participating in a Q&A with the audience.
Jolly and Wilcox did not attend the convention but aired videos.
News 13 Political Analyst Michelle Ertel hosted the panel.
DeSantis' message focused on foreign policy and White House polices like "Obamacare." He also slammed the current insider culture in Washington.
"I think it's important that Washington is on the side of people and not the Washington elites," DeSantis said. "Congress should live under the same rules as everyone else."
During a Q&A session, he weighed in on the current Planned Parenthood controversy: "Any organizations that are using babies like a meat market should not get a penny of funding."
Lopez-Cantera began by complimenting his opponents and spouses, before telling the story of his own family's hard work to get him to this point.
"We are not guaranteed lives on a silver platter," he said. "My family earned. Your family earned it. The most important title I have is Dad and that's why I'm running for Senate."
Lopez-Cantera cited his accomplishments in Miami-Dade County and the state legislature before ultimately joining Gov. Rick Scott in his mission to grow jobs in the state.
The two did not appear on stage at the same time and had no direct interaction during the event.
The event continued a weekend of activities for the organization. On Friday night, conservative favorite, Tennessee Congresswoman Marsha Blackburn gave the keynote address.