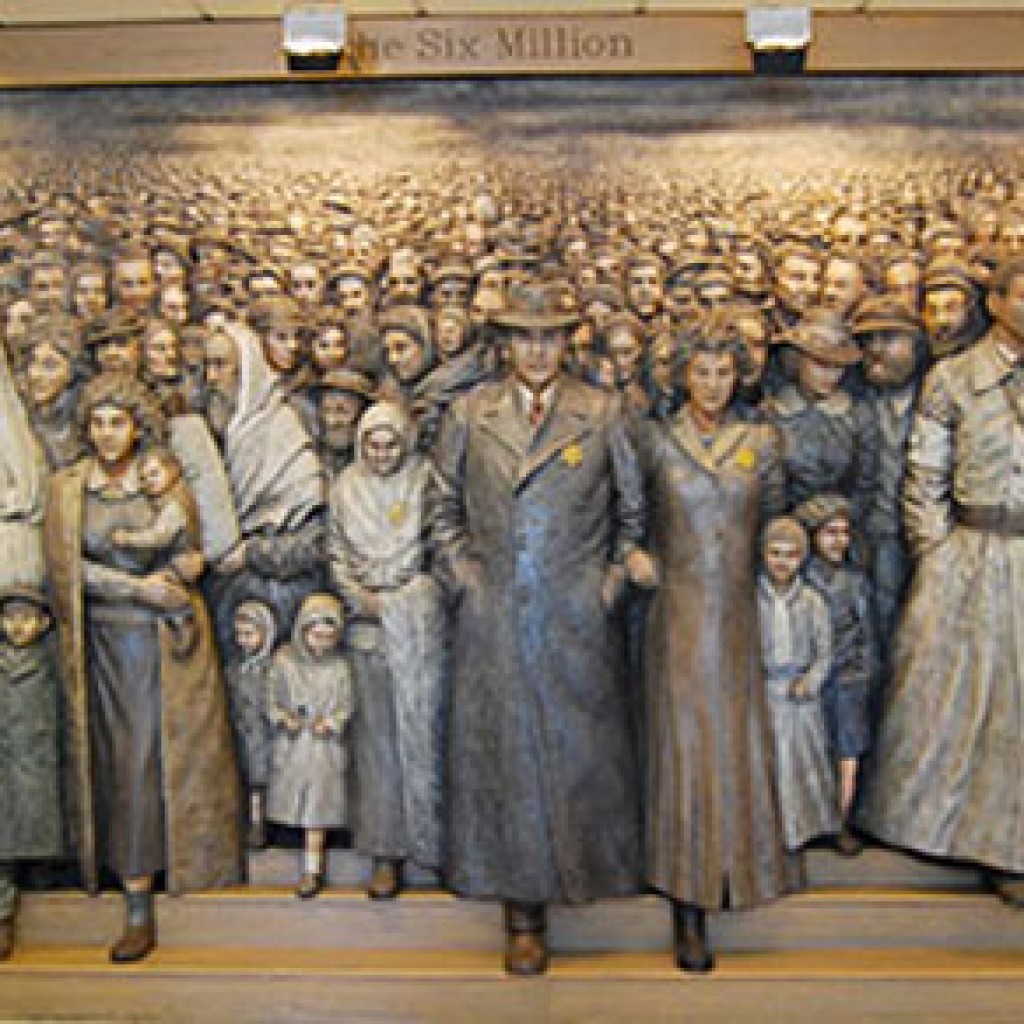 The Holocaust must never be forgotten.
"For the dead and the living we must bear witness," said Holocaust survivor and author Elie Wiesel.
Fewer and fewer survivors are left to tell the story. Now the children and grandchildren who heard their accounts directly from them must leave a permanent memorial, not simply for the survivors, but for the generations who follow us.
Florida, with the largest number of Holocaust survivors, must pass the legislation needed to authorize a monument on our Capitol grounds to remind generations to come of the horrors inflicted on millions of European Jews by a brutal, bigoted dictator of the Nazi party.
Several statehouses, including those in South Carolina, Ohio and Iowa, already have memorials to honor those who perished during this horrific period in world history.
The Holocaust lasted from 1933 to 1945. It progressed slowly, with discrimination creeping across Europe. At the Holocaust's worst, Nazis stripped people of their possessions, their families and their liberties. Dehumanized them. Murdered them.
During the Second World War, the Nazis sought to murder the entire Jewish population of Europe and to destroy its culture. In 1941, 11 million Jews lived in Europe. By May 1945, the Nazis had murdered 6 million of them, including 1.5 million children.
American and British soldiers gave their lives to stop the spread of Nazi hate and brutality from overrunning Europe and the rest of the world. The fathers and grandfathers of so many Americans fought in World War II against Nazi forces. We have honored them, with memorials that remind us of their valor. We must also remember those who died not as soldiers but as ordinary civilians singled out for execution simply because of their Jewish heritage.
Most of my relatives, including my grandparents, were either imprisoned in concentration camps or killed, so I know firsthand how the Holocaust affected – and continues to affect – families. I teach the lessons of the Holocaust to my children and grandchildren, just as my father and cousins taught them to me. My aunt and her two young sons suffered in four different camps and tell of the murder and brutal treatment of thousands of victims. With each passing day, there will be are fewer survivors like my cousins left to share their stories. Someday no survivors will remain.
Every week, thousands of students visit our state Capitol, making it the ideal location to place a memorial that would remind them of this important time in world history. It would teach them about the evils of discrimination.
A monument would inspire students to ask questions: How could so many good people remain silent while their fellow citizens were subjected to such atrocities? Why did our great nation's leaders do so little when they knew about the slaughter of millions? Why did our leaders allow only a very small number of Jewish immigrants to enter our country when they knew those left behind likely would be killed or placed in concentration camps?
Many legislators, as well as other state leaders, are ready to help. This should be an entirely nonpartisan effort. Let's hope there will be unanimous vote on the legislation in both houses.
If not now, when?
Tallahassee attorney Steve Uhlfelder is a  former chairman of the Fulbright Scholarship Board.