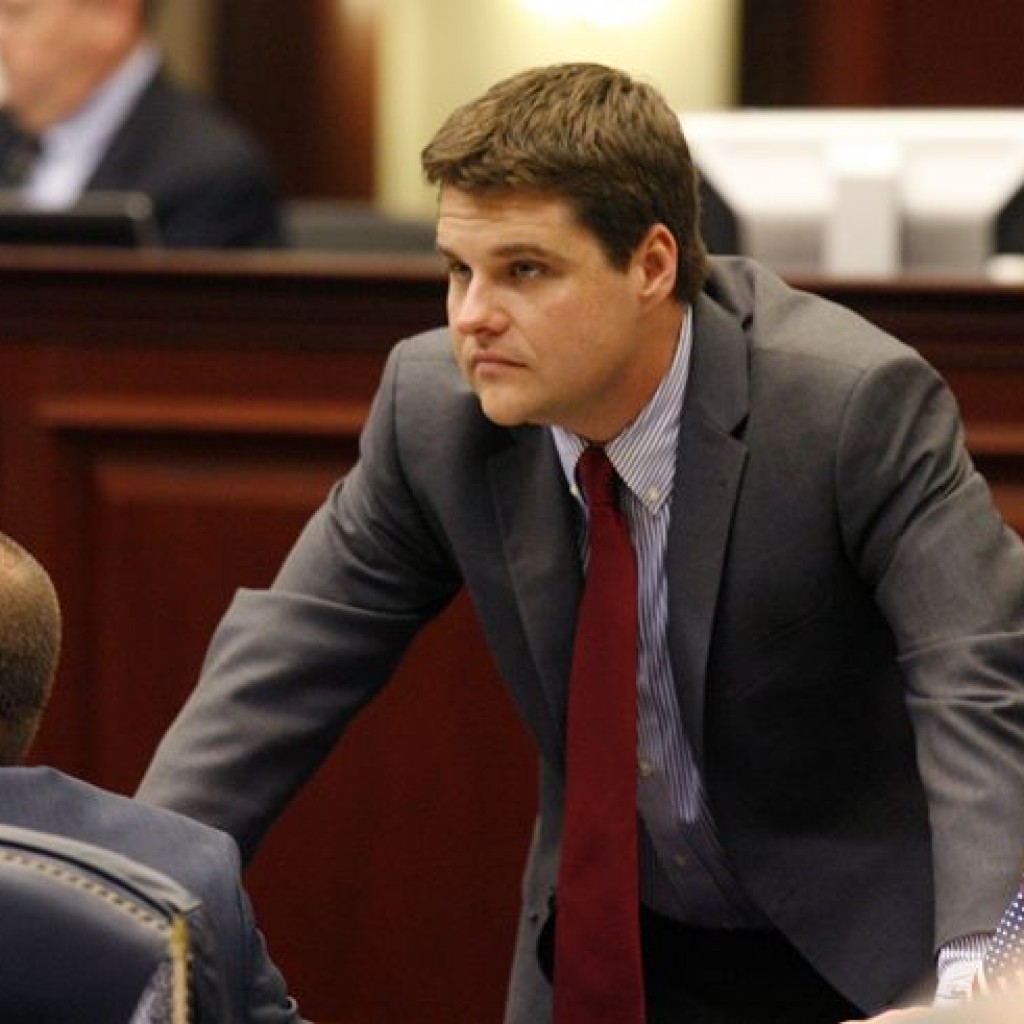 Politicians frequently humble-brag about campaign contributions, invoking "grassroots support" or furiously beating chests over the lack of special interest cash.
Republican state Rep. Matt Gaetz, who is seeking the Northwest Florida Senate district held by his term-limited father, Don Gaetz, took in two donations earlier this year that certainly could be seen as "interesting."
Both are raising questions, if not eyebrows (and a few g-strings).
According to the Florida Division of Elections, Gaetz received the checks – on the same day – from businesses operating strip clubs in  Miami-Dade County.
On March 2, Gaetz's campaign accepted $1,000 from a corporation named Miami Gardens Square One Inc., and a $500 check from Kenja II, an organization based out of Lakewood, Colorado.
According to state licensing records, Kenja does business as PT's Showclub, located at 7565 W. 20th Ave. in Hialeah. Miami Gardens Square runs Tootsie's Cabaret, a club at 150 N.W. 183rd St. in North Miami Beach.
What makes these donations most intriguing is that Gatez, as chair of the House Finance and Tax Committee, suggested during a committee workshop in February the state impose a "sin tax" of $10 per person for each visit – as well as publishing customer names.
It would be a "good way to discourage people" from frequenting strip clubs and other adult businesses, he was reported saying.
Gaetz's comments came just about a month before the donations to his Senate campaign, both from companies doing business on the other side of the state and hundreds of miles from the North Florida district he expects to represent.
What's more, the Republican Party of Florida, in the contentious gubernatorial race of 2014, had lambasted Democrat Charlie Crist for the same thing.
"These businesses are degrading to women and Charlie's refusal to return the money is shameful," said then-RPOF Chairwoman Leslie Dougher, who herself is now running for a seat in the state House.
Strip clubs, while popular in Florida, certainly do not represent interests and priorities of the average North Florida conservative, the people Gaetz wants to send him to the Senate.
Ironically, he is the same lawmaker who in August came to the defense of the town of Bonifay in Holmes County, which was taking heat for adding stickers to police cars and fire engines with "In God We Trust."
At that time, Gaetz was fighting – at least on Facebook – for the saying to "remain inscribed in our civic institutions and in our hearts."
It might be good to remember that "In God We Trust" is also on sweaty one-dollar bills.