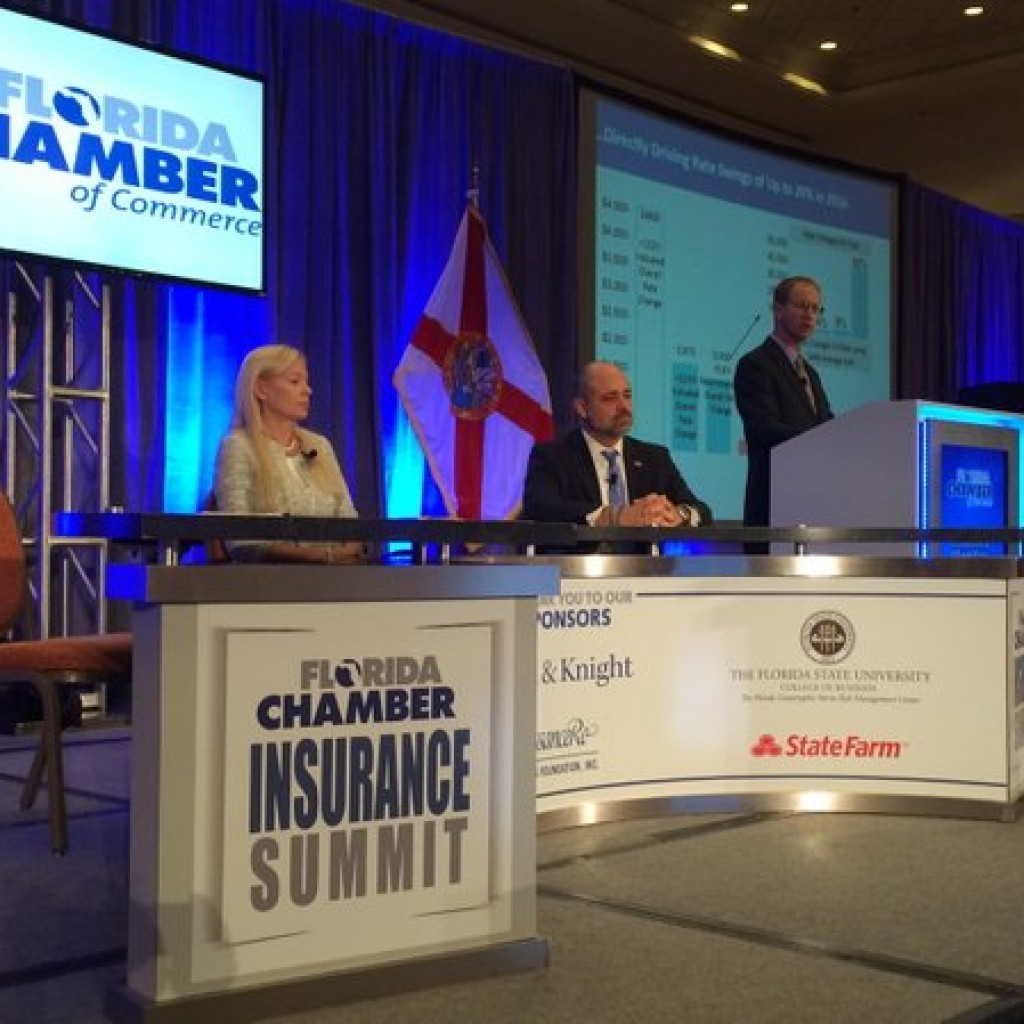 The legal maneuver known as "assignment of benefits" rivals or even outstrips mother nature herself as a threat to coastal Florida policyholders, according to a top staffer with a state-owned insurer and an insurance industry lawyer.
At the Florida Chamber of Commerce's annual Insurance Summit at a Disney resort near Orlando, Angel Conlin, General Counsel for American Strategic Insurance Company, joined a chorus of antipathy for the practice and for trial lawyers who lucratively employ it Tuesday afternoon.
Conlin said so-called "AOBs" were akin to "sinkholes lite," comparing the practice – by which policyholders designate their benefits to a third party to collect in their place – to the geological phenomenon responsible for billions of dollars in damage to Florida homes over the last several years.
Much of her presentation focused on one lawyer in particular who has perfected the art of the AOB claim, Harvey Cohen, the self-professed "Johnny Appleseed of Assignments of Benefits."
Calling him a "brilliant" lawyer and entrepreneur, Conlin said he and others have manipulated a statute intended to help home sellers complete repairs without delaying sale into a cottage industry that costs Florida ratepayers.
"Is what he's doing legal? Right now, yes. But is it what's best for Florida?" Conlin asked.
The crowd answered for her, responding "No."
"And that's why we have got to change this in the Legislature," said Conlin.
A decision Monday sent the issue back to lawmakers, as the 1st District Court of Appeal rejected insurance-industry plaintiffs' petition to rehear its case against the law or to send it to the state Supreme Court, arguing "legislative review provides a more detailed inquiry into the current situation in the industry and greater flexibility in achieving meaningful reforms, if deemed necessary."
To that end, legislation has been filed to tweak the measure in the form of SB 596 sponsored by Sen. Dorothy Hukill. A similar measure died in the Senate Judiciary Committee last year.
Chief Risk Officer John Rollins stopped short of calling plaintiffs' lawyers a force akin to an act of God, but the actuary did say he saw "no end in sight" when it comes to the increase in costly South Florida Citizens claims under current AOB law.
Rollins said Tuesday that claims that originate from representatives and not the claimants themselves – as is the usual procedure in an AOB claim – account for some 90 percent of state-backed Citizens payouts, despite carrying only 50 to 60 percent of the public-private company's exposure to risk.
Claims initiated by attorneys account for that difference, said Rollings. To counter the many slick ads of Harvey Cohen's firm CohenBattisti – "Your path to financial freedom," according to an AOB-related slideshow produced by the firm – Citizens is mounting a PR push called "Call Citizens First," along with dedicated in-house teams to handle such cases and other internal measures.
But though Rollins' politically-neutral job as an actuary kept him from making legislative prescriptions, one could guess the remedy he really wants to see: insurer-friendly changes to state law.