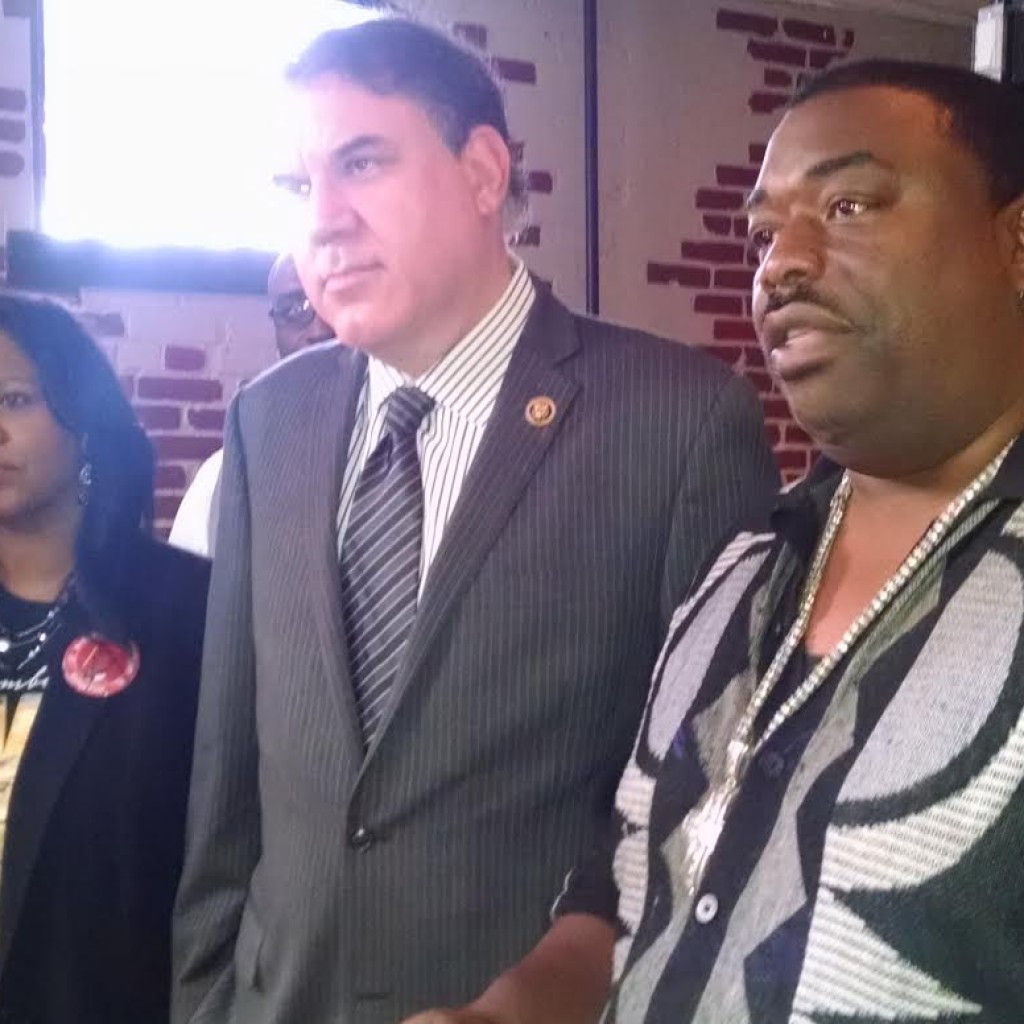 In February of 2014, 14-year-old Andrew Joseph III from Riverview was killed as he tired to cross Interstate 4 on foot after he was ejected from the Florida State Fair in Tampa. The teen was one of more than 100 young people kicked out of the event after deputies said a stampede of teenagers rushed through the midway.
The family has previously indicated that they intended to sue the Florida State Fair Authority and the Hillsborough County Sheriff's Office, which provides security at the fair.
While making an appearance in Tampa in September, Orlando area U.S. Rep. and U.S. Senate candidate Alan Grayson met with Andrew's parents and said he would pursue the Justice Department to investigate the tragic loss of life. On Thursday, Grayson followed up on his promise, penning a letter to U.S. Attorney General Loretta Lynch calling for both a Justice and FBI investigation.
In the letter, Grayson reiterates that all of the teens ejected from the State Fair during the "Student Day" event were black, and "it has been alleged" that all of the ejecting deputies were white.
"Andrew was forced to take off some his clothes, for the stated purpose of allowing the police to check for gang-related tattoos," Grayson writes. "He was photographed, and information about him was entered into a database. With no evidence of wrongdoing, or even suspicion of wrongdoing, the police nevertheless removed Andrew (a 14-year-old without adult supervision) from the Fair, by patrol car. The police released Andrew well away from the Fair, by petrol car. The police released Andrew well away from the Fair, near four busy thoroughfares, two of them Interstate highways. At no time did the Sheriff's Office attempt to contact Andrew's parents, or direct him to do so."
Grayson notes that this is the same Hillsborough County Sheriff's Office that provided security for the 2012 Republican National Convention and the 2009 Super Bowl. "It seems unfortunate that the same force could not provide adequate security for 'Student Day.'
"Finally, we are left with this nagging and pointed question," Grayson writes. "Would the Sheriff's Office have behaved the same way if the teens ejected from the Florida State Fair had been white?"
In September, Grayson spoke with reporters after meeting with the Joseph family and other activists before a scheduled appearance before the Hillsborough County Democratic Executive Committee
"I'm going to be honest with you – the idea of taking a 14-year-old boy, dropping him off out of a car from where he was, with no practical way to get back in touch with people, to get to any place of safety, seems like inappropriate conduct," Grayson told reporters inside the Bricks of Ybor. "There's a racial element to this that needs to be thoroughly investigated since the children who were arrested were black, and the officers who arrested them were white."
In response to the death Florida State Fair authorities this year say they've implemented a new set of security measures, including a new joint operations command center overseeing 228 live surveillance cameras, raised platforms to monitor crowds, a wider midway to help with congestion, and additional lighting.
Joseph's father, Andrew Joseph Jr. has been a leading figure in demonstrations and press conferences this year pushing for the city of Tampa to adopt a tough citizens review board to review Tampa police policies and procedures.
Grayson closes his letter to Lynch with, "If your investigation leads to justice and prevention measures, then young Andrew will not have died in vain."