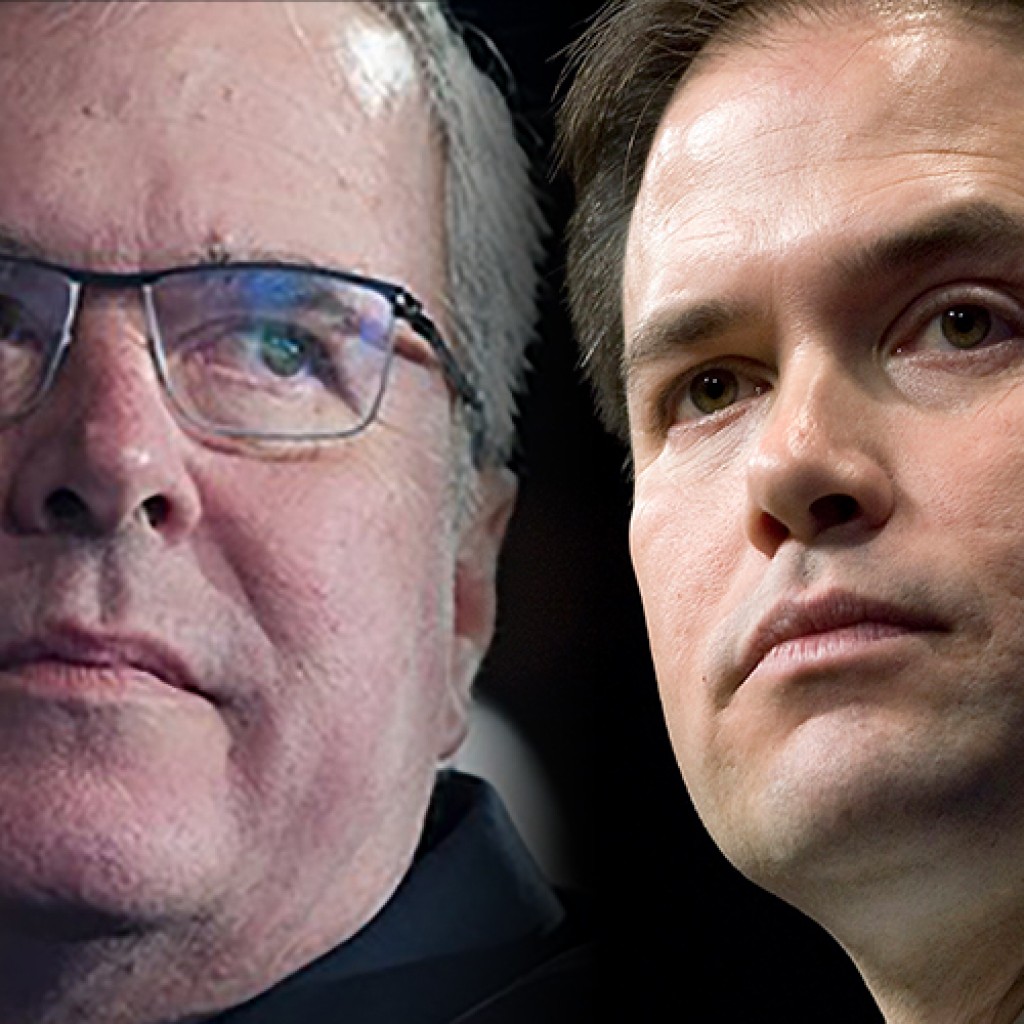 According to a report in Tuesday's New York Times, Right to Rise, the Jeb Bush-backed Super PAC, may be attacking Marco Rubio for his position on abortion rights.
The newspaper reports that Mike Murphy, Right to Rise's chief strategist, recently showed some Republicans a video portraying Rubio as too extreme on abortion. In the first GOP presidential debate, in August, Rubio said that he had "never advocated" laws that would allow abortions, even in cases of rape or incest.
That stance is to the right of what other recent Republican presidential candidates have taken on in the past, and apparently Right to Rise thinks it's too extreme. Whether Republican primary voters think it is remains uncertain.
Weighing in on the report is Ilyse Hogue, president of the pro-abortion rights group, NARAL Pro-Choice America.
"We welcome Governor Bush and his team to reality," Hogue said in a prepared statement. "We're glad they finally figured out what we've been saying for years: The Republican position on abortion as advanced by Rubio and many others is way out of the mainstream and turns off voters. That being said, it is pretty striking to watch the far-right attack the extreme far-right on this issue. Grab the popcorn folks, it's about to get interesting."