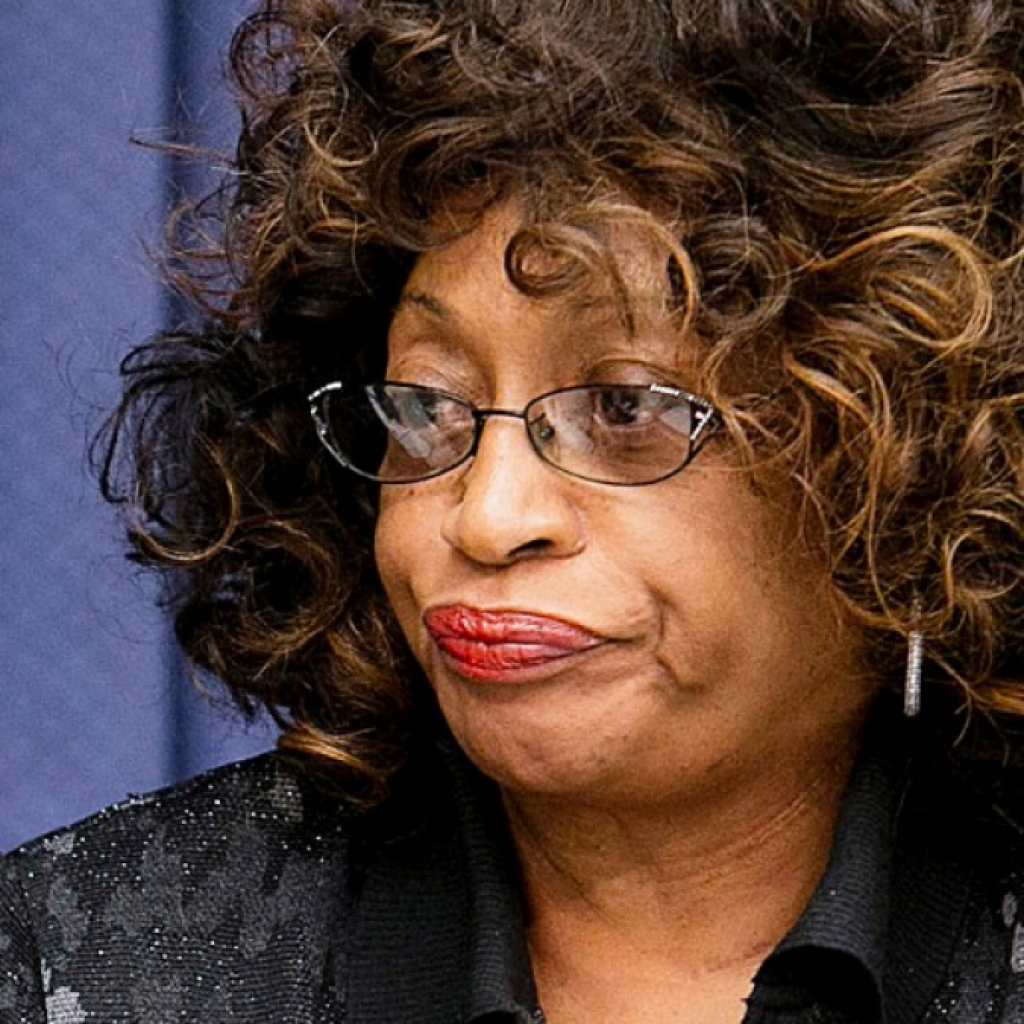 Despite questions on many parts of the map, the Florida Supreme Court Tuesday focused on South Florida during the final scheduled oral argument in an ongoing congressional redistricting challenge.
That inflamed Democratic U.S. Rep. Corrine Brown, whose north-south district had been ordered changed by the court to an east-west configuration. That district didn't get a mention.
Brown, wearing a University of Florida shawl, harangued reporters afterward on the courthouse steps. Her 5th Congressional District, called one of the most gerrymandered in the country, meanders from Jacksonville through UF's home in Gainesville to Sanford.
"It is disgusting that I stand on these steps," she shouted, stomping her foot, "and there is no justice, no justice for African-Americans … You think that you can just take us like we're slaves and move us?"
By redrawing her area into the 2nd Congressional District in the Big Bend and Panhandle, now represented by fellow Democrat Gwen Graham, the court would be "destroying two districts," Brown said. Brown filed her own challenge in federal court under U.S. voting-rights law.
In argument, however, Justice Barbara Pariente asked the most questions and kept those mostly on South and Southwest Florida, and especially Hispanic voting strength.
"You've got a real change in the South Florida districts over the last 20 years," she said. "Hispanics … are not just voting Republican anymore; they're voting Democrat sometimes."
George Meros, outside lawyer for the Florida House of Representatives, later said the House map favors "cohesion," adding that the data shows ultimately "Hispanics will vote ethnicity over party."
David King, attorney for the plaintiffs, also fought back against legislative criticisms that his side's proposed map was borne of "uncertain motives."
"They say we're lurking in the shadows … but our map is very transparent," King said.
The League of Women Voters of Florida, Common Cause and others had sued over the current congressional lines, redrawn after the 2010 census, saying the existing map violates a state constitutional prohibition against gerrymandering, the manipulation of political boundaries to favor a particular incumbent or party.
Voters in 2010 passed the "Fair Districts" constitutional amendments to prohibit such gerrymandering. The case worked its way to the Florida Supreme Court, which ruled that the current map was "tainted by unconstitutional intent to favor the Republican Party and incumbents." 
The Legislature tried but failed to agree on a redrawn congressional map in a Special Session this summer, and the matter bounced back to Circuit Judge Terry Lewis. He had been charged with taking evidence and figuring out a new map. He recommended the plaintiffs' plan.
The justices now must render a final decision on Florida's 27 congressional districts.
Raoul Cantero, the former Supreme Court justice who's now outside counsel for the Florida Senate, suggested in his argument that a map that pleases everyone is easier said than drawn.
Even if a neutral mapmaker has no improper "political intent" in laying down lines, "there's always going to be some political effect in what you draw," Cantero said.
Last updated on November 10, 2015