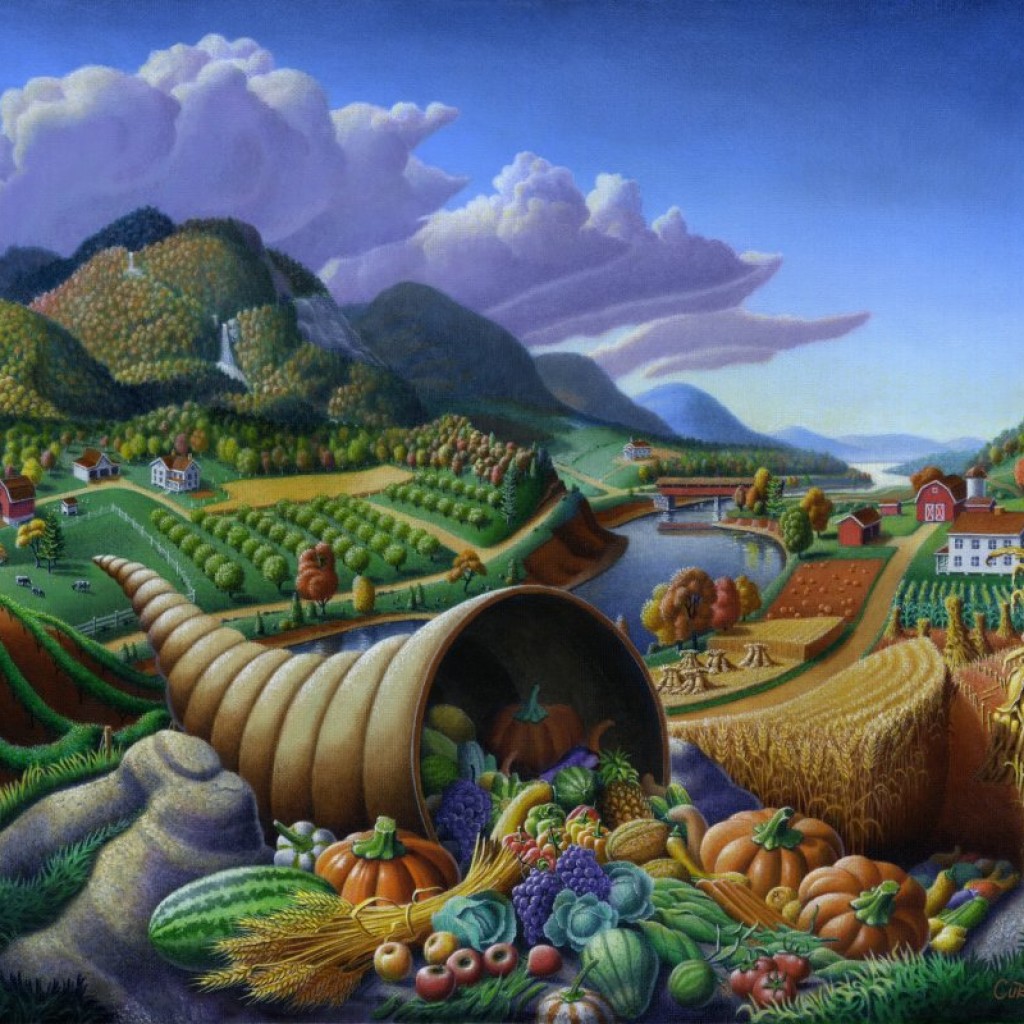 From the diners and town halls of Iowa and New Hampshire to the Governor's Mansion in Tallahassee and from … to Charlie Crist's waterfront condominium in St. Petersburg, politicians across Florida will gather around Thanksgiving dinner tables to celebrate the most American of holidays.
Before they dig into dishes of stuffed Florida zucchini and yellow squash parmesan and Florida snap beans with caramelized onions and mushrooms
Parmesan roasted Florida snap beans and scalloped Florida potatoes (recipes courtesy of Agriculture Commissioner Adam Putnam), these elected officials and candidates will share with their family and friends that for which they are most grateful.
Once God, country, family, and good fortune are given their due, here's what some of the Florida's politicians should be thankful for…
On the presidential level, the entire Republican field should be ecstatic about the flubbed foreign policy under the Obama administration and Hillary's email woes. Yet, they've managed to completely offset that advantage in the general election by doubling down on the alienation strategy of demonizing minority groups that will likely decide who becomes president.
Fundamentally, Donald Trump is the single luckiest politician this year by becoming the personification of the unfocused rage and fear of white America as they see the paychecks stagnate, their debt climb, their culture erode, and America's power (and with it, our security) decline across the globe. Whatever happened to a world where you could take a vacation without crushing credit card debt, it didn't cost as much as a house to send your kid to college, your house was worth more than you paid for it, and men weren't kissing men at our church altars? Middle America is frightened and pissed. And, of course, all of this is amplified as never before by an ever-shrinking news cycle and the unchecked cacophony of social media.
Jeb Bush should be thankful that his he was able to raise money for his super PAC before officially becoming a candidate for president. Were Bush limited to just what his campaign has raised, he'd probably be out of the race by now. Instead, he still has close to $100 million behind him — enough to keep him in the game until at least January.
Marco Rubio has to still be thanking his lucky stars for whoever it was who advised Bush to attempt to directly attack him during the candidate debate in Boulder, Co. He's been a month-long tear since that Darth Vader vs. Obi-Wan clash and increasingly looks like the leading choice of the GOP establishment.
Democratic National Committee Chairwoman Debbie Wasserman-Schultz has to be thankful for the FedEx driver or the mailman or whoever keeps losing the letter from Barack Obama firing her for job not well done.
On the state level, Rick Scott has benefitted from the dysfunction between the House and Senate because, for once, our do-nothing governor doesn't look ineffective by comparison. Scott can traverse the state and do ribbon cuttings at WaWa stores without fear of being upstaged by his legislative counterparts.
Adam Putnam has three millions reasons to be grateful this year. That's how many dollars he's already raised for his expected 2018 gubernatorial bid.
Patrick Murphy owes Jeff Atwater a thank-you note for his Hamletesque flirtation with running for the U.S. Senate. While Atwater hemmed and hawed, the four Republicans looking to replace Rubio were frozen in place, while Murphy continued to raise money and consolidate the support of moderate Republicans.
John Morgan and other medical marijuana supporters owe a debt of gratitude to Attorney General Pam Bondi for not filing an opposition to their ballot initiative and to the Florida Supreme Court for subsequently cancelling oral arguments.
Allison Tant and Florida Democrats had little to be thankful for after last November's elections, but with redrawn congressional and state Senate maps, the Dems have their first chance at electoral relevance in more than a decade. They can thank the folks who sponsored the Fair Districts amendments, as well as Barbara Pariente and the rest of the Supreme Court justices who are making sure they are implemented, for this opportunity.
It's crazy to think that Charlie Crist, having twice this decade lost statewide race, would have a political reason to be thankful, but, after the Florida Supreme Court ordered the state's congressional districts redrawn with a seat all but hand-carved for Crist, the former governor has reason again to be grateful.
Senate President Andy Gardiner is both thankful and relieved that the two rivals to succeed him — Joe Negron and Jack Latvala — reached a deal where Negron will take the top spot while Latvala will be in appropriations chairman. Peace in your time, Mr. Senate President.
Gardiner's counterpart, House Speaker Steve Crisafulli, remains grateful session after session that he has the 40 state Senators — or Somalian warlords as one member described them — across the hall from him, all of whom seem to want to go out of their way to make the House look like the deliberate chamber and the Senate the raucous one.
Former House Speaker Will Weatherford is perhaps the luckiest politician in Florida because he ended his term on a high note (passing in-state tuition for the children of illegal aliens) and by and large avoided the protracted food fight over Medicaid expansion. Compared to the current cast of characters he looks like Winston Churchill.
For a presidential race featuring five candidates with ties to Florida, for a Legislature which would have difficulty organizing a two-car parade, and for a constant stream of zany "Florida Man" stories, count this and other political writers especially grateful. For there is no more interesting cast of characters or story lines than what can be found in the Sunshine State.