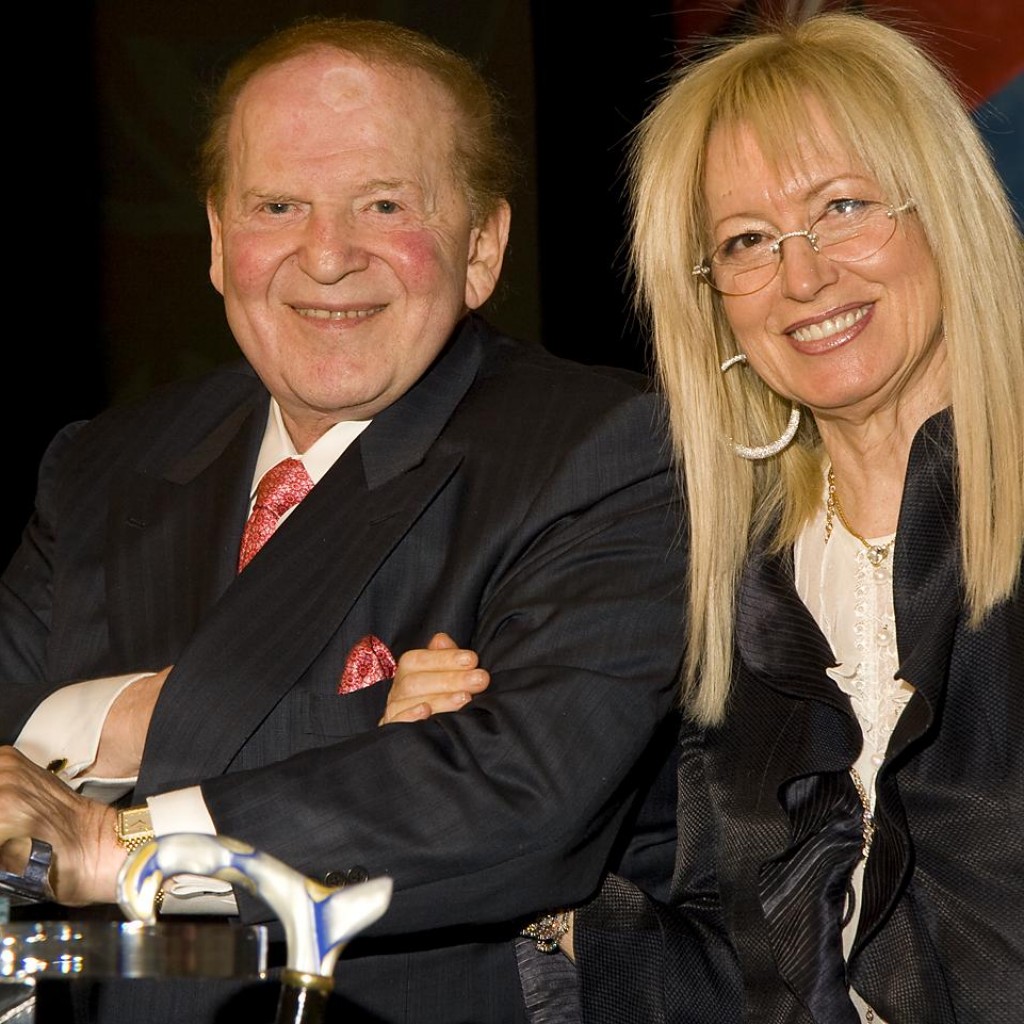 Republican presidential candidates are locked in battle for more than just votes, they are also running in what is known as the "Sheldon Adelson primary."
Adelson, the multibillionaire casino magnate, is one of the biggest prizes for GOP contenders, through his willingness to spend a lot of money to promote favored candidates.
But in 2016, notes Michael Isikoff of Yahoo Politics, the Adelson primary has become a bit more complicated.
After being courted by each of the top Republican candidates, Adelson is reportedly close to supporting freshman U.S. Sen. Marco Rubio, and is expected to announce his selection soon after the next GOP debate Dec. 15. An event is scheduled for the Adelson-owned Venetian Las Vegas hotel.
However, the anointment of Rubio as the winner may face one obstacle – Miriam Adelson, his outspoken and equally conservative Israeli-born wife. Isikoff reports that Miriam Adelson, a physician, has gravitated recently toward Ted Cruz, mostly because of the Texas senator's hawkish national security stance and unwavering support for Israel.
"He really likes Marco, but she really likes Cruz," Isikoff quotes a source familiar with the Adelson family. "And it's a standoff."
The impasse between husband and wife could go one of two ways – a split decision, or no decision at all. Both Adelsons have been publicly generous with their donations, with more than $98 million spent in the 2012 election cycle, but it has always been as a couple. About half of the checks (about $47 million) were written by Miriam, and were often accompanied by a similar check signed by Sheldon.
This standoff could result in the Adelsons' sitting out the GOP primary season entirely, with the concern over financially supporting someone in the primaries, leading to the couple funding attack ads against another preferred candidate. But this situation comes at a pivotal moment in the race, as both Rubio and Cruz are jockeying for a position as the establishment candidate, a responsible choice compared to self-financed outsider Donald Trump, the current GOP front runner.
The next phase in the Adelson primary comes this week during a presidential forum by the Republican Jewish Coalition, a group strongly supported by Adelson, held Thursday in Washington. Although Sheldon and Miriam will be out of town, all 14 current Republican candidates will be speaking – Rubio and Cruz included. As expected, national security will be the top issue.
Coincidentally, several candidates will also hold high profile fundraisers during their time in D.C., drawing wealthier members of the RJC, including one hosted by Jeb Bush's Right to Rise PAC and a Rubio event co-chaired by national finance chair and RJC board member Wayne Berman.
Bush's role in the Adelson primary took a hit recently, after former Secretary of State James Baker, one of the former governor's foreign policy advisers, spoke at an event held by an American Jewish group supporting the Israeli withdrawal from the West Bank. Baker's appearance prompted the billionaire to reportedly say Bush was "dead to him," adding that it will lose his campaign "a lot of money."
According to Isikoff, Bush was compelled to contact Adelson and distance himself from Baker, saying that the former Secretary was only "on a list" and never was considered a top adviser.
Rubio saw opportunity in Bush's gaffe, and aggressively secured the support of the Adelsons, by providing regular updates and attending a private dinner meeting in Washington, with long conversations about family and private lives. This meeting led POLITICO to declare Rubio the "Adelson primary front runner."
Nevertheless, Isikoff says others close to the Adelson's suggest the pair just might bide their time and see how the race progresses, avoiding the mistake made in 2012, when they sank $15 million in the Newt Gingrich-associated super PAC, only to have the former House Speaker drop out of the race.