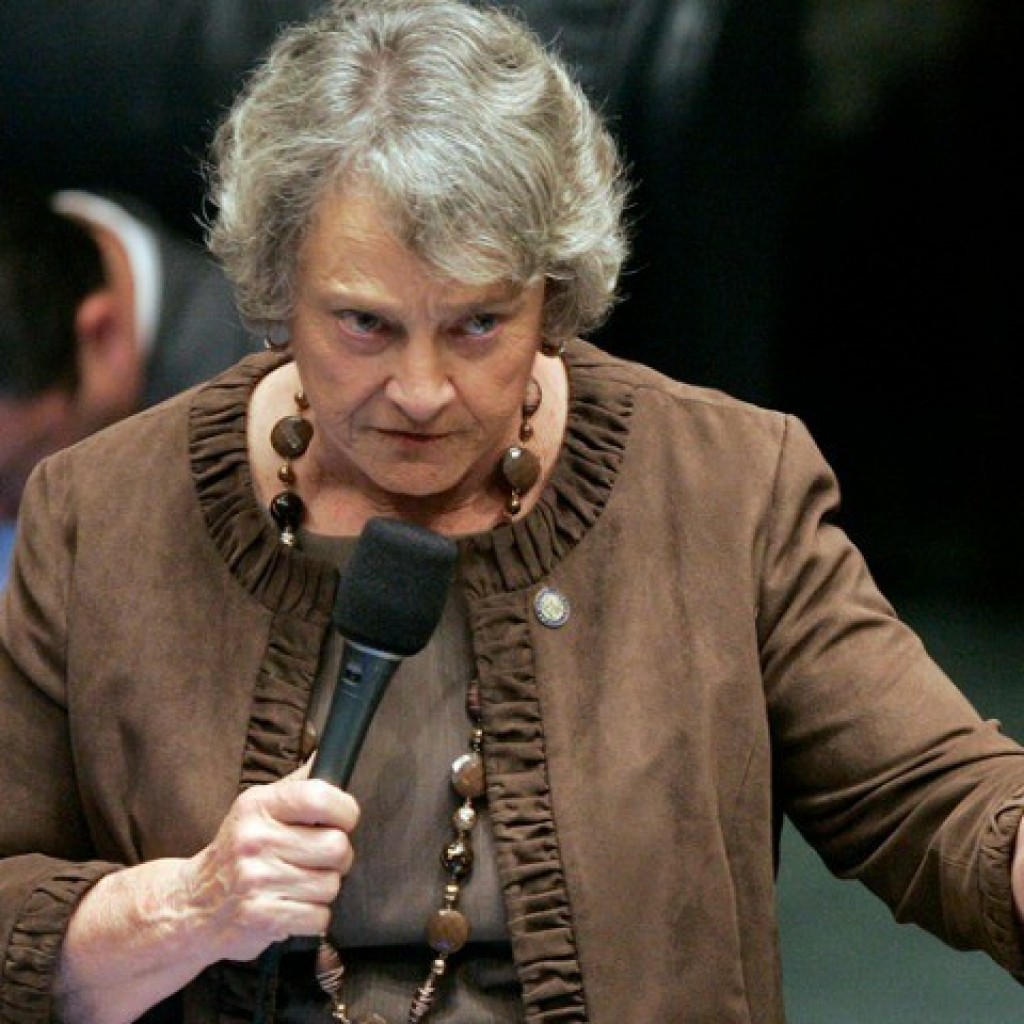 One of three Senate committee leaders set to review now-outgoing Department of Economic Opportunity chief Jesse Panuccio for confirmation next year didn't say she was sorry to see him go.
"I've already said too much about Mr. Panuccio," state Sen. Nancy Detert, the Venice Republican in charge of the Commerce and Tourism Committee, said Friday. "I wish him well in his next job."
Panuccio is the 35-year-old magna cum laude Harvard Law grad picked by Gov. Rick Scott to run DEO in 2013. He then withstood withering criticism after CONNECT, the state's unemployment benefits website, had months of glitches resulting in long delays of unemployment checks to jobless residents.
He was widely expected to flunk out of the confirmation process in the 2016 Legislative Session, as he did this past year. His resignation was announced earlier Friday.
The department is an amalgam of three prior government agencies: the Agency for Workforce Innovation, the Department of Community Affairs, and the Governor's Office of Tourism, Trade and Economic Development.
Panuccio, who also has been Scott's general counsel, was set to go before three committees – Appropriations Subcommittee on Transportation, Tourism, and Economic Development; Commerce and Tourism; and Ethics and Election – before being considered by the full Senate.
"I always felt stonewalled by him," Detert said of Panuccio. "You need somebody in that position who knows how to communicate, who knows how to work with the Legislature … I can't tell you how many times I said, 'Consider us your partner, not your enemy.' "
State Sen. Jack Latvala, the Clearwater Republican who chairs the appropriations subcommittee, declined comment on Panuccio's departure, set for Jan. 8.
But Naked Politics, the Miami Herald's political blog, dug up this gem of a shot from Latvala to Panuccio at an October committee hearing.
"You know, I frankly don't like your attitude," Latvala told him. "I think there's an arrogance in the way you present … a sense of entitlement, and I just think it's wrong."
State Sen. Garrett Richter, the Naples Republican who chairs Ethics and Elections, has an opposite take.
He credits Panuccio with being instrumental in the Hertz rental car company's decision to relocate its headquarters from New Jersey to southwest Florida.
"I think Jesse did a good job and I think he would have been confirmed by the Senate," Richter said. "Frankly, I think he wants to earn more money" in the private sector. Panuccio's listed salary as DEO executive director is $141,000.
Panuccio, however, was one of the Senate's two favorite punching bags from the Scott administration. The other is Bill Johnson, CEO of Enterprise Florida, the state's public-private economic development organization.
And Scott needs all the help he can get from the Senate: His prized goal this upcoming session, besides $1 billion in tax cuts, is approval of his proposed $250 million Florida Enterprise Fund for business incentives to attract more jobs.