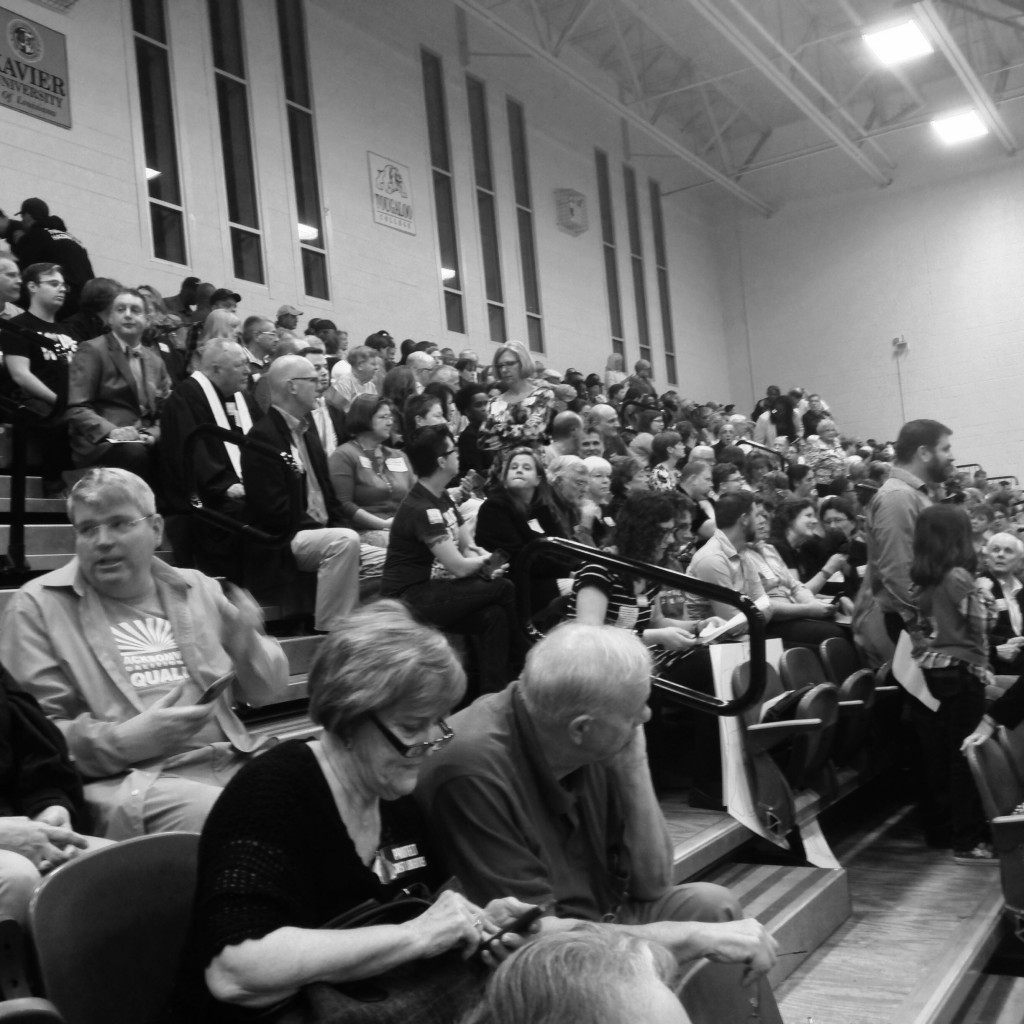 While this site has given the side in favor of expansion of the Human Rights Ordinance a lot of coverage of late, there are opponents to the bill, who have been emailing Jacksonville Mayor Lenny Curry with their thoughts.
Below are a few of them:
Stephen Morgan: "We can't have people of one DNA gender going into restrooms of the opposite gender."
The Rev. Steve Whitcomb: "This law could open the door for persecution of Christian business, hospitals and churches that work with the needy."
Dave Summers: "This country was founded by a divinely inspired group that based this entire experiment on the equality of all without qualifications or exceptions. This was not an accident. All of the problems this country experiences today is a direct result of our deviation from the documents that we were founded on."
Diann Catlin, of "Lessons in Etiquette": "I expect whoever organized the [first Community Conversation] wanted 4 against 2. Next time, we would like those odds (2 for the HRO, and 4 against). Mr. Boylan was Ms. [Marsha] Oliver's choice for the Forrest HS [when she was Duval County Schools spox] event, and his bias and hers showed once again last night. Green cards for those questioners who are against HRO and yellow cards for those for it making every other one a fair questioning lineup. Please let me know you rec'd this.
"Lastly Roger Gannon should be on every panel. Until you hear what has happened all over the country with HRO's, you cannot possibly understand the detriment to people of faith and small businesses."
"[p]lease consider that because the odds were not even the first night, and because Mr. Boylan and Ms. Oliver showed their bias, you have the Christians riled (myself and my husband included). I just received communication from a fellow soldier who believes the next location will not hold everyone and parking is an issue. They said lighting is also an issue, and since I will be traveling alone, I hope you have considered safety."
Durwin Davis, meanwhile, had this to say [spelling in context, where applicable]: "If you can't worship there [at First Conservative Baptist Church], you can support a first line, immediate active respondent, to all things minimizing Christians lives.  Any donation will be greatly appreciated, if attendance can't be realized.  Pastor Gene Youngbloods' sermons are accurate and timely to the point of immediate currency.  Give the church a try."
And, in a follow-up email, Davis added the following [sic, again, where applicable]:
Going on the assumption that the proposed Jacksonville HRO will be much like the Houston Texas and The proposed (defeated 2012-296 HRO)

The following will be the immediate and long term cost from public tax moneys to conform to the requirements of the HRO.

Millions of $$$$ to implement the open door bathroom portion of the Law
The cost to retrofit all school lockers, showers, bathrooms and other bathroom, locker areas presently used as BOYS & GIRLS, will by LAW need to become unisex facilities.
The millions of $$$$$ to comply with the new HRO to make all public schools, colleges and universities bathrooms, showers, and locker rooms compliant to the homosexuals, transsexuals, and pedophile and perverts use of AN restroom, locker room and shower as they perceive their sex to be at the time they pass the ladies restroom locker, showers etc.
The millions of $$$$ needed to upgrade the Human rights commission staff and legal team to prosecute business owners for charges of noncompliance to the new HRO
The Millions of $$$$$$ of LOSS from small businesses as they defend themselves and their companies from fraudulent charges
The millions of  $$$$ for the expansion of courts and judges as the multitudes of cases work their way through the judicial system
The Millions of $$$$$$$$$$ that will be spent for counseling of little girls and little boys as a result of being traumatized by the OPEN DOOR bathroom policy found in the new proposed HRO
The Millions of $$$$ required to police the streets from crimes of burglary, home invasions, sex crimes, and forcible rapes (these will all increase as found in every city that has had "open bathroom" HRO fro 2 or more years)
The millions of $$$$$$ that the city will be required to spend in its defense when small businesses, churches and schools file suits against the city for abridgment of the bill of rights of the moral, ethical, Christian citizens.
Plus $$$$$$$$$$$$$$$ that are unknown at this point.