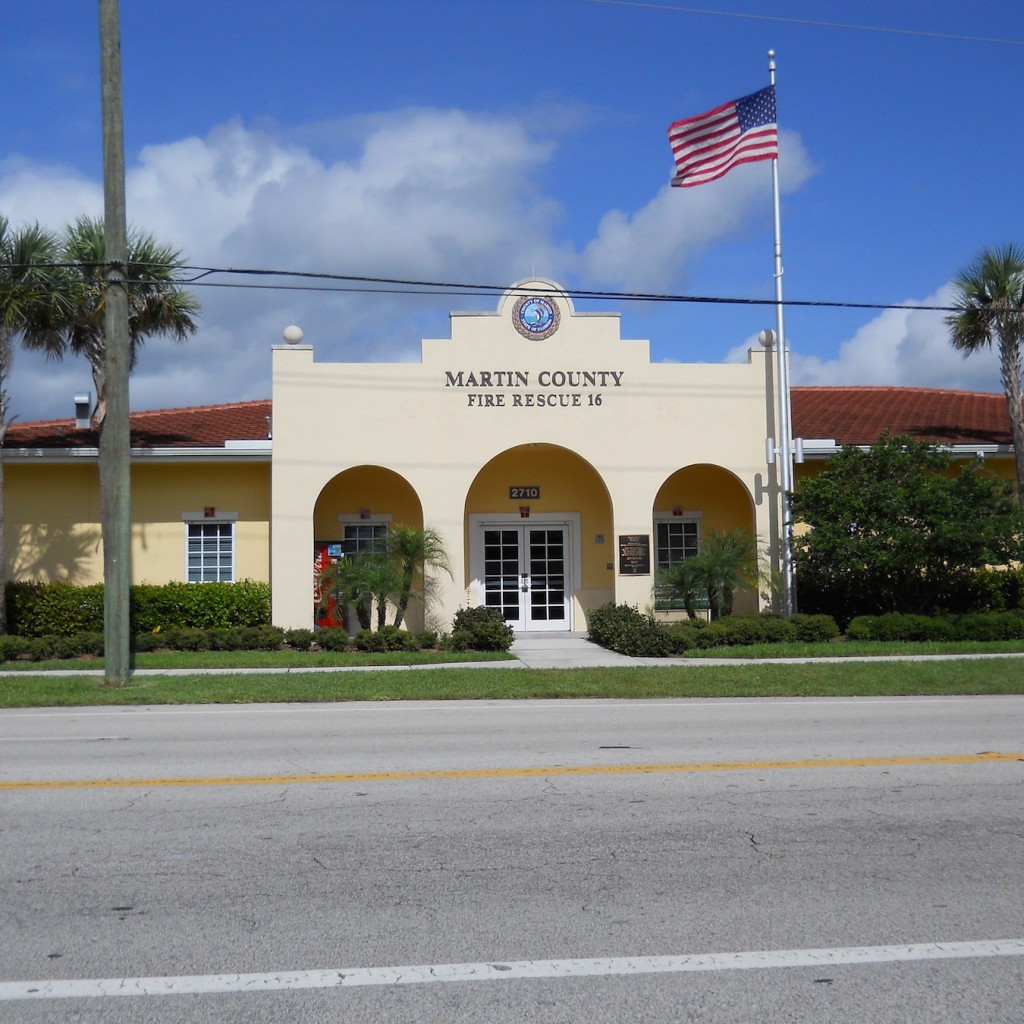 It's a measure of just how much interest Martin County elections generate that – even though the first local primary isn't until Aug. 30 — challengers already are lined up to run for sheriff, tax collector and for three county commission seats.
Retired Martin County Sheriff's Office major Robert Pryor, 57, an independent from Jensen Beach, is running against incumbent Sheriff William Snyder, 63. So is private investigator Dennis Root, a no-party candidate who has worked for police agencies in Martin, Jupiter, and Riviera Beach. Blogs, websites and Facebook pages devoted to candidates already are up on the Internet.
Tax Collector Ruth Pietruszewski's challengers include two other Republicans, Caroline Barca of Stuart and Joe Sesta of Palm City.
The Martin Commission races, however, are shaping up as the most interesting. As usual, many races could be won in that August primary.
After four years of a new commission majority, some in the business and development community want change. The new majority put teeth back into Martin's protective growth plan, reined in a wildly out-of-control Business Development Board, and stopped a plan to build a customs facility at the airport that looked like a money pit for taxpayers. The majority slowed the Community Redevelopment Area gravy train that benefited a few at the expense of the many.
The District 5 (Palm City) race has two development-friendly candidates so far: incumbent Commissioner John Haddox and former Commissioner Ed Ciampi. Haddox ran as a friend of the environment and proponent of making developers follow the rules. But over the past four years he has switched sides. Now he votes with longtime developer pal Doug Smith.
Former Commissioner Susan Valliere pioneered the switcheroo when she ran as a champion of the environment and controlled growth, then declared at a postelection party that she could have it all. She became the developers' best friend for the next four years.
With two development buddies in the Palm City race to split the vote, it seems like an environmental candidate might do well entering the District 5 race.
Incumbent Smith in District 1 (Jensen Beach) once again has a similar advantage. As usual, two environment-friendly candidates are running against him in the Republican primary. In the past, two enviros together have won more votes than Smith, so he wins with less than 50 percent of the vote.
Henry Copeland, a lawyer who's run before, and Jacqui Thurlow Lippisch, a Sewall's Point Town Commissioner, are running against Smith. Thurlow-Lippisch has the backing of the younger crowd of River Warriors after fighting river-killing discharges from Lake Okeechobee to the St. Lucie River and Indian River Lagoon.
She also has the support of longtime environmental leader Maggy Hurchalla and key Jupiter Island residents. But some in the older crowd of river advocates are skeptical of Thurlow-Lippisch's support of One Florida, a bogus environmental group backed by sugar industry donors, and of her close relationships with others who have strong ties to the development community.
In District 3 (Hobe Sound) incumbent Anne Scott is running again even though she originally only wanted to serve one term. Darlene L. Fuggetta, co-owner of a pool safety-cover installation business, is challenging Scott in the Republican primary.
Because Scott has been a commission representative on the Business Development Board, will the business community mount another poisonous cartoon postcard campaign against her? It's tougher to be nasty to someone you know, but with all the ways to hide who's paying political bills these days, anything goes.
Smarmy e-mailers with hard-to-trace addresses already are warming up their computer keyboards and launching a few harmless notes in preparation for the deluge of political propaganda they'll soon dump on Martin residents.
It seems early for blogs and email campaigns, and it is. But a lot is at stake for the growth and development crowd, which controlled the Martin Commission for a dozen years before the new majority took over in 2012. They had forgotten how "powerless" feels. They don't like it.
Sally Swartz is a former member of The Post Editorial Board. Her email address is [email protected]