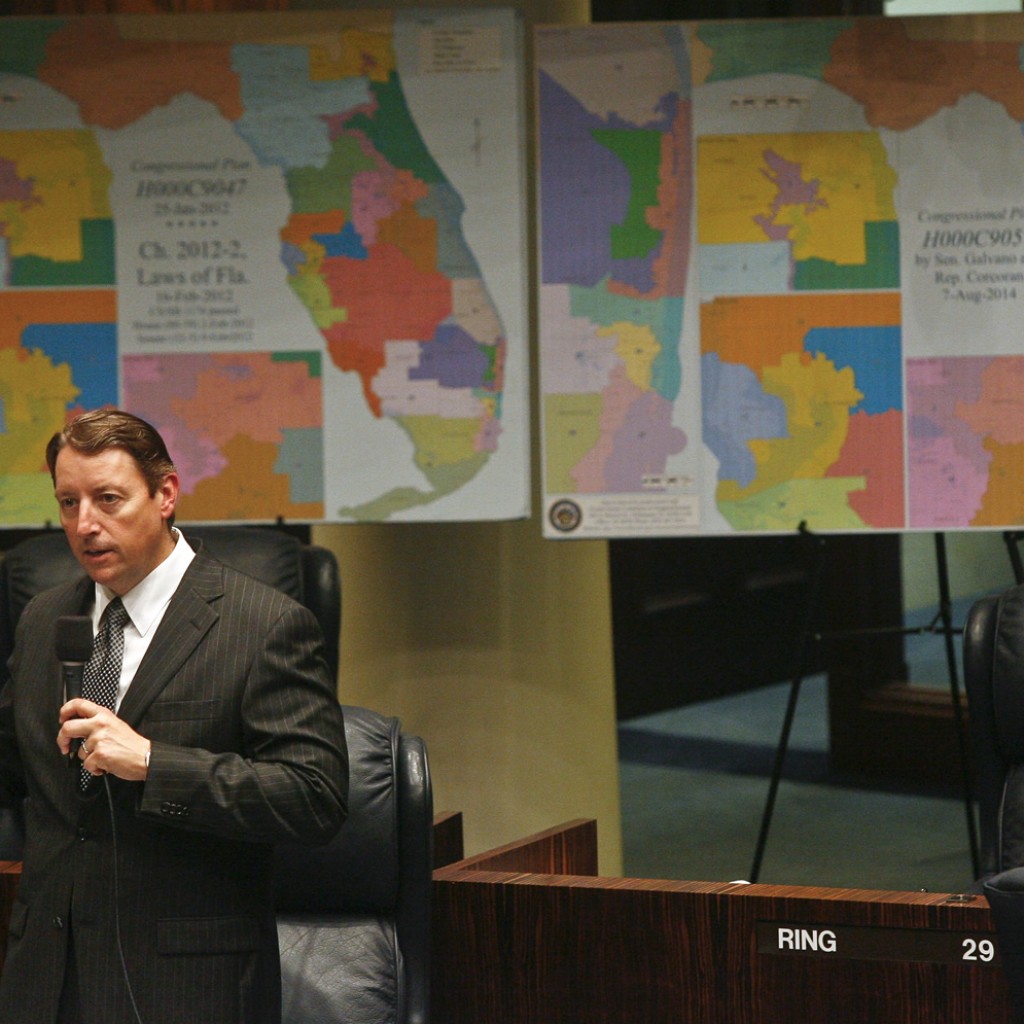 The state senator in charge of a new political map says that the Senate proposal was not drawn in a way to aid fellow Republicans or incumbents now in office.
Sen. Bill Galvano was in charge of the Senate committee that was responsible for drawing a map for state Senate districts. The Bradenton Republican testified for more than two hours in a courtroom on Wednesday.
Galvano denied that the map he has proposed was drawn to ensure that the Senate remains in GOP control. He said he did not know the political performance of any districts until after the map was submitted to the court.
Plaintiffs' lawyer David King had slammed Galvano, also the Senate's Republican leader, in his opening statement Monday.
For instance, King explained that of all the proposed maps Galvano had at his disposal to redraw the state's 40 senatorial districts, the one he finally pushed had no Republican incumbents drawn into the same new district where they would have had to fight each other for a seat.
"He made all the significant decisions regarding their map," King said, adding that Galvano "had every reason to protect his majority in the Senate."
Circuit Judge George Reynolds is being asked to decide among rival maps. His decision could hand control of the Senate over to Democrats. He is hearing evidence without a jury.
The League of Women Voters of Florida, Common Cause and others had sued the Legislature, alleging the current Senate district map was rigged to favor Republicans and incumbents.
The Senate settled the case by admitting fault and agreeing to redraw the lines with the House. Both chambers, however, came to an impasse over the best way to do that during a recent Special Session, ensuring that the courts would have to figure it out.
Reynolds now must figure out a configuration that abides by the state constitution's Fair Districts amendments. They're aimed at ending gerrymandering, or the drawing of political boundary lines to benefit particular parties or people.
And whatever Reynolds decides, it will have to go back to the Florida Supreme Court for final approval.
Florida Politics writer Jim Rosica contributed to this post. Reprinted with permission of The Associated Press.