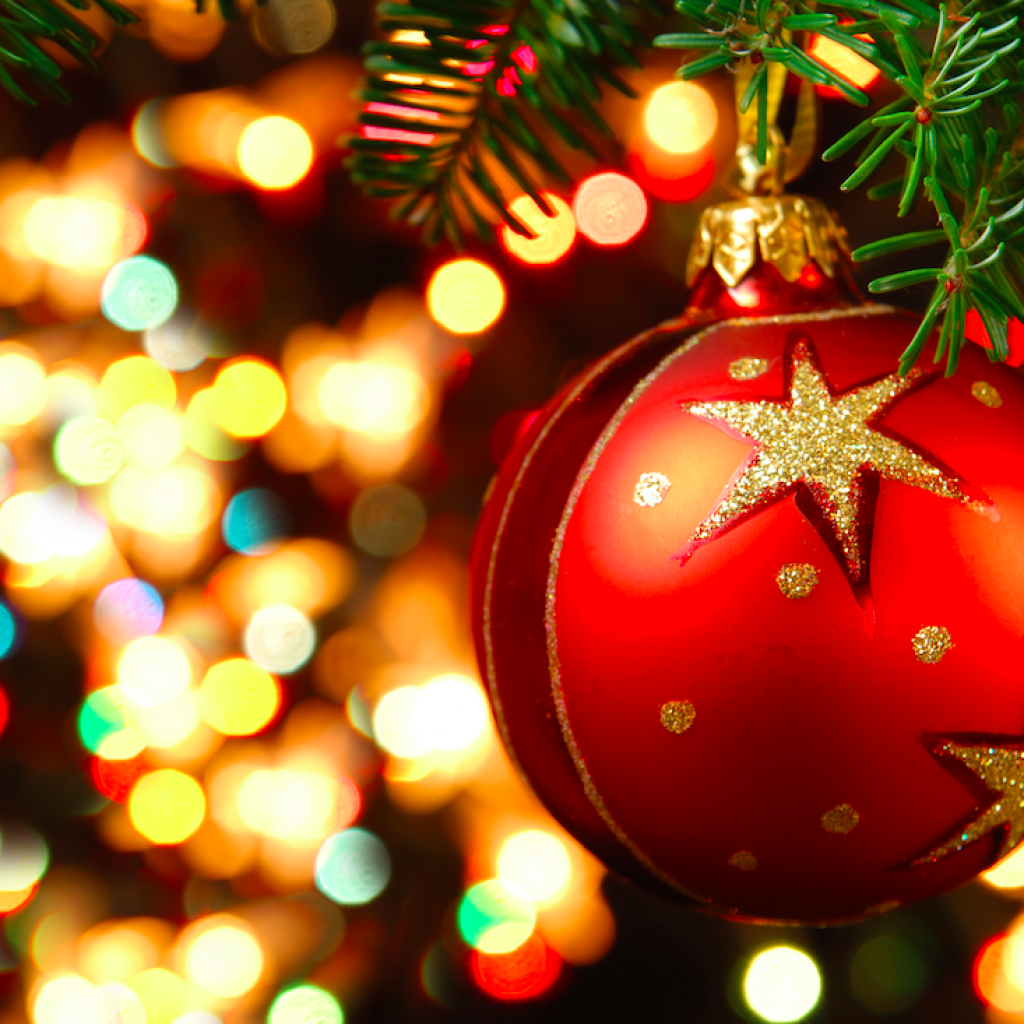 The 2015 holiday season marks a quiet before the storm in Florida politics, before the lawmakers and lobbyists take over Tallahassee in January and the high drama of Jeb Bush vs. Marco Rubio and the rest of the GOP presidential field reaches its primary crescendo.
So this year, before the annual rites and rituals of "The Process" come to the forefront with visions of appropriations spreadsheets replacing the sugarplums dancing in our heads, the celebrations and good times with friends and family promise to be even dearer.
For now, we take note of and memorialize the people who again will animate the Capitol and the campaign trail after taking time off this month, whether to celebrate Christmas, Hanukkah, or any another winter holiday. After all, it's about the organizations and individuals who comprise them that keep the political wheels turning behind the scenes to ensure we keep the holiday spirit alive year after year.
Let's begin with the big retailers – some online, some just down the street – whose products are gifted and re-gifted and exchanged and returned, opened beneath trees and around menorahs, at office gift exchanges, and in the sharing of charity with strangers.
Three partners share responsibility for lobbying Florida lawmakers for Amazon.com, the nation's largest online retailer: Brian Ballard, Carol Bracy and Mathew Forrest; and one firm, Metz, Husband & Daughton, keeps the political boat a'sail for eBay in Florida waters. Thank Jim Daughton, Warren Husband, Aimee Diaz Lyon, Steve Metz, Andy Palmer, Patricia Green, Alli Liby-Schoonover, and Gregory Black for that.
New media practitioner Justin Sayfie has been joined by Ballard and Jan Gorrie as well as in-house advocates Ron Barnes and Joseph Dooley in representing Google, the search engine that most likely brought you to those Amazon or eBay products.
The retailers also pack some influence muscle as well – Gov. Rick Scott himself personally announced the addition of 2,000 new Florida jobs when Amazon expanded in the Tampa Bay area. Some of that pull is doubtless related to the retailer's political contributions. So far in the 2016 election cycle, Amazon has raised $607,595 and spent $133,827, backing congressional candidates to the tune of $95,500 from its PAC, 52 percent to Republicans, and 48 percent to Democrats.
CBNC reported that as of the Friday before Christmas, nearly a fifth of all Americans had not begun to shop for the holidays. That's going to mean some serious visits to brick-and-mortar shopping emporiums for those without the luxury of waiting for goodies to be delivered.
Target, Wal-Mart and Best Buy share the distinction of being giants both in the in-person and online retail worlds. For its Florida political needs, Target works with David Griffin, Marlene Quintana, Todd Steibly, Robert Stuart and Jason Unger of GrayRobinson, as well as Sean Pittman among others; Best Buy with Chip Case alone; and Wal-Mart with a rock-star team including Michael Corcoran, Jeff Johnston, Matthew Blair, Michael Cantens, and Amanda Stewart.
Then there's the organization making it click – literally, and figuratively – in Florida's universe of all things consumer: the Florida Retail Federation, which is repped by Johnston & Blanton, as well as staffed in-house by Melissa Joiner Ramba, Samantha Padgett and many more to make it happen in Tallahassee.
But, wait! How can we be talking about the holidays without looking at who works on behalf of their spiritual core, the proverbial "reason for the season"?
Representing the Florida Catholic Conference are three ecclesiastical and political experts: Ingrid Delgado, James Herzog, and Michael Sheedy. With the Florida Association of Jewish Federations, you have Mario Bailey, Bernie Friedman and Yolanda Cash Jackson to thank for their commitments, too. David Barkey also lobbies in Florida on behalf of the Anti-Defamation League, fighting antisemitism and promoting religious tolerance.
The pro-Israel American Israel Public Affairs Committee, better known as AIPAC, wields tons of influence among Florida politicians and residents, spending over $2.5 million for federal lobbying so far this year, down from their high of nearly $3.1 million in 2014. Though the Legislature is generally considerate of their interests, AIPAC employs no lobbyist at the state level.
This month, Gov. Rick Scott joined Agriculture Commissioner Adam Putnam, Attorney General Pam Bondi, and CFO Jeff Atwater in illuminating a Florida-grown Leland Cypress at the Capitol. It was felled at Powell Tree Farm in Jackson County. For other Floridians, Christmas trees are brought to you by – at least when it comes to the political side of the industry – lobbyists Lee Ann Fisch, Alan Shelby and Jim Spratt who represent the Florida Forestry Association.
December is also the "most wonderful time of the year" for the people who make possible the comforting annual blizzard of holiday greeting cards.
The Greeting Card Association does its part on the national scene, spending about $100,000 for lobbying – but it's FedEx that registers as a true heavy hitter in its annual political activity. The firm's 2016 PAC has raised $1,270,982 and spent $1,415,087 as of December, ahead of next year's elections.
In Florida, FedEx is represented by lobbyist Duple Jantelle Travillion; rival UPS has on hand a two-person team in Steve Uhlfelder and Toni Large of Uhlfelder & Associates.
And what could be a more fitting Florida Christmas tradition than a trip to "The Happiest Place on Earth"?
Walt Disney Parks & Resorts employs a high-powered stable of nearly 50 influence professionals in Tallahassee, from big-time principals such as Paul Bradshaw, David Browning, Towson Fraser, Jim Smith, and Christopher Dudley of Southern Strategy Group, and Capitol Insight's Dean Cannon, Larry Cretul, Cynthia Lorenzo, Kirk Pepper, Richard Reeves, and Joseph Salsverg, to boutique shops like that of strategist and comms expert Steve Schale. Disney makes its mark on federal elections, too. So far in 2016, the entertainment conglomerate has raised $271,283 and spent $186,032 in political outlays, including to Republican members of Congress Ron DeSantis, Dan Webster, and Ander Crenshaw as well as Democrats Debbie Wasserman Schultz and Ted Deutsch.
Which reminds us – since political gift-giving is prohibited for state lawmakers during Session, from January to March, the holiday season is a last chance to double-check your list of pols and gift wrap any political contributions.
Of course, for the 21 and over crowd, it's not New Years Eve without a little bubbly. The spirits industry continues to take an active interest in Florida politics, and their influence shows.
Southern Wine & Spirits of America keeps some top-shelf lobbying pros in their employ, including David Ramba and Michael Abrams, Monica Rodriguez and Brian Ballard of Ballard Partners. So does ABC Fine Wine & Spirits, whose go-to influencers in Tallahassee are the inimitable Sarah Bascom and Scott Dick of SKD Consulting.
The Distilled Spirits Council also moves its bones in a major way in Washington, D.C., doling out some $117,952 in the most-recent election cycle – including Sarasota's own U.S. Rep. Vern Buchanan – and lobbying to the tune of $5,670,000 in 2014, good for No. 74 overall out of 3,514 federal players.
And whether you're watching the wee ones or celebrating with your fellow grown-ups, who doesn't like to ring in the new year with a few pyrotechnics?
The American Pyrotechnics Association has been successful in getting rule makers to relax regulations on fireworks. Only three states still have a total ban on do-it-yourself displays: Delaware, Massachusetts, and New Jersey. Toward that end the group has spent about $16,000 in federal contributions through a PAC and $23,000 on lobbying efforts.