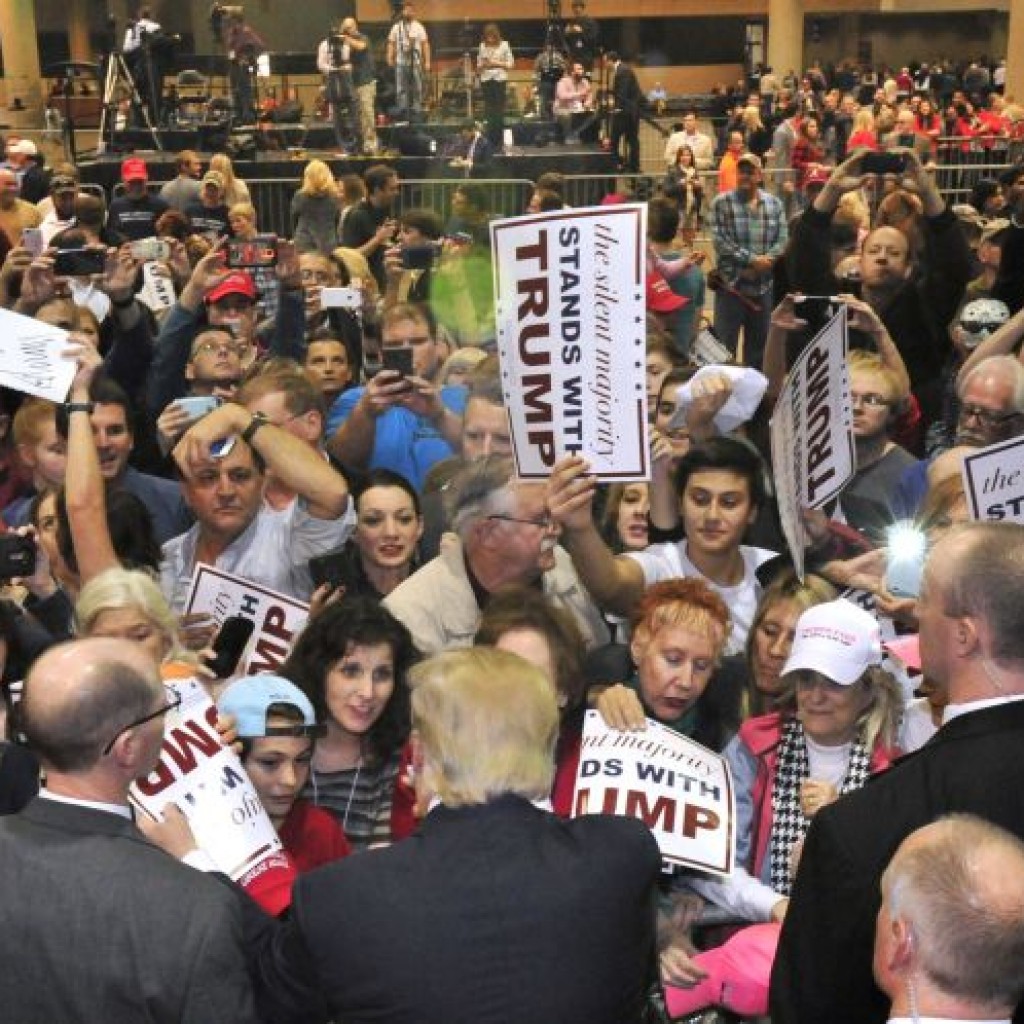 The 2016 presidential election has defied all expectations so far.
An enormous field of GOP candidates, still a dozen strong with a month to go before the leadoff Iowa caucuses on Feb. 1. The billionaire outsider who has tapped into the anger and fears of a nervous nation. A son and brother of presidents who is struggling to connect with voters despite his tremendous financial advantage.
In less than a month, voters will begin having their say in what could turn out to be a bitter, monthslong fight for the Republican nomination. On the Democratic side, front-runner Hillary Clinton is banking on neatly locking up the nomination as her GOP rivals tear each other down.
Some things to watch for in the four-week sprint to the Iowa caucuses:
DONALD TRUMP'S CHECKBOOK
To date, wealthy businessman Donald Trump has run a frugal campaign, skipping expensive television advertising as his Republican rivals and their affiliated super political action committees spend tens of millions of dollars on airtime.
Trump has promised that that's about to change, announcing plans last week to spend $2 million a week on the air in three early voting states. Will Trump follow through on that promise? Television ad prices are only increasing as the voting draws closer, and Trump has yet to reserve any airtime.
TED CRUZ'S CLERGY
Texas Sen. Ted Cruz is building a large organization of support in Iowa, amassing county leaders across the state and tapping a member of the clergy in each of the 99 counties.
The son of a preacher, Cruz aims to take a well-worn path to victory in Iowa: Former Arkansas Gov. Mike Huckabee in 2008 and former Pennsylvania Sen. Rick Santorum in 2012 generated similar support among the state's evangelical voters, and each won the caucuses. The question is whether that network of religious conservatives will coalesce behind Cruz this time or splinter.
Cruz has made strides, picking up the endorsements of Iowa evangelical leader Bob Vander Plaats and Focus on the Family founder James Dobson.
ESTABLISHMENT CHOICES
Former Florida Gov. Jeb Bush, who entered the race in June as the front-runner, jokes that his father, former President George H.W. Bush, has taken to throwing shoes at his television set in response to Trump.
But as the caucuses near, the laugh lines have given to persistent frustration among party elders and its professional class that Trump remains a viable candidate. Several have said an effort must be mounted to take down Trump, but a coordinated campaign of negative ads has so far failed to materialize.
That's because in part to concerns that it could backfire and further motivate Trump's supporters, but also because several candidates vying to be the establishment choice are still in the race.
Will there be an attempt to undermine Trump? Will Bush — or Florida Sen. Marco Rubio, Ohio Gov. John Kasich or New Jersey Gov. Chris Christie — emerge as the clear alternative to Trump before Trump or Cruz collects too many delegates to matter?
DEPARTURE LOUNGE
Two low-polling Republicans quit in December: South Carolina Sen. Lindsey Graham and former New York Gov. George Pataki. While all the remaining candidates insist they're not going anywhere, pressure could grow on other candidates to bow out and narrow the field.
Among those feeling the heat: Santorum, who has failed to produce the kind of excitement that propelled him to that Iowa victory four years ago. If he and others at the bottom dropped out and endorsed the same candidate, it could give rise to the Trump alternative who some are desperately seeking.
CLINTON'S TEST
A third-place finish in 2008 in Iowa completely disrupted Clinton's strategy to win the Democratic nomination, and she never could catch then-Illinois Sen. Barack Obama. This time, Clinton has poured significant resources and staff into the state. Polls show her with an edge over her chief rival, Sen. Bernie Sanders, a Vermont independent.
If Clinton wins Iowa, a loss in New Hampshire to Sanders would be easier to contain. Back-to-back losses in Iowa and New Hampshire would generate fresh worries among Democrats about their front-runner.
JANUARY SURPRISES
The attacks in Paris and San Bernardino, California, shifted voters' focus to national security issues. That was to the detriment of less-experienced and less-hawkish candidates, including retired neurosurgeon Ben Carson on the GOP side and Sanders.
Another attack, especially on American soil, could further diminish candidates without experience in office or those uncomfortable with a campaign focus on foreign policy.
FINAL DEBATES
The Republicans have two more debates — Jan. 14 in South Carolina and Jan. 28 in Iowa — before the Feb. 1 caucuses. Democrats will debate Jan. 17, also in South Carolina.
The GOP debates in 2015 broke viewership records, and the next two probably may provide make-or-break moments as undecided voters begin making up their minds.
Republished with permission of the Associated Press.