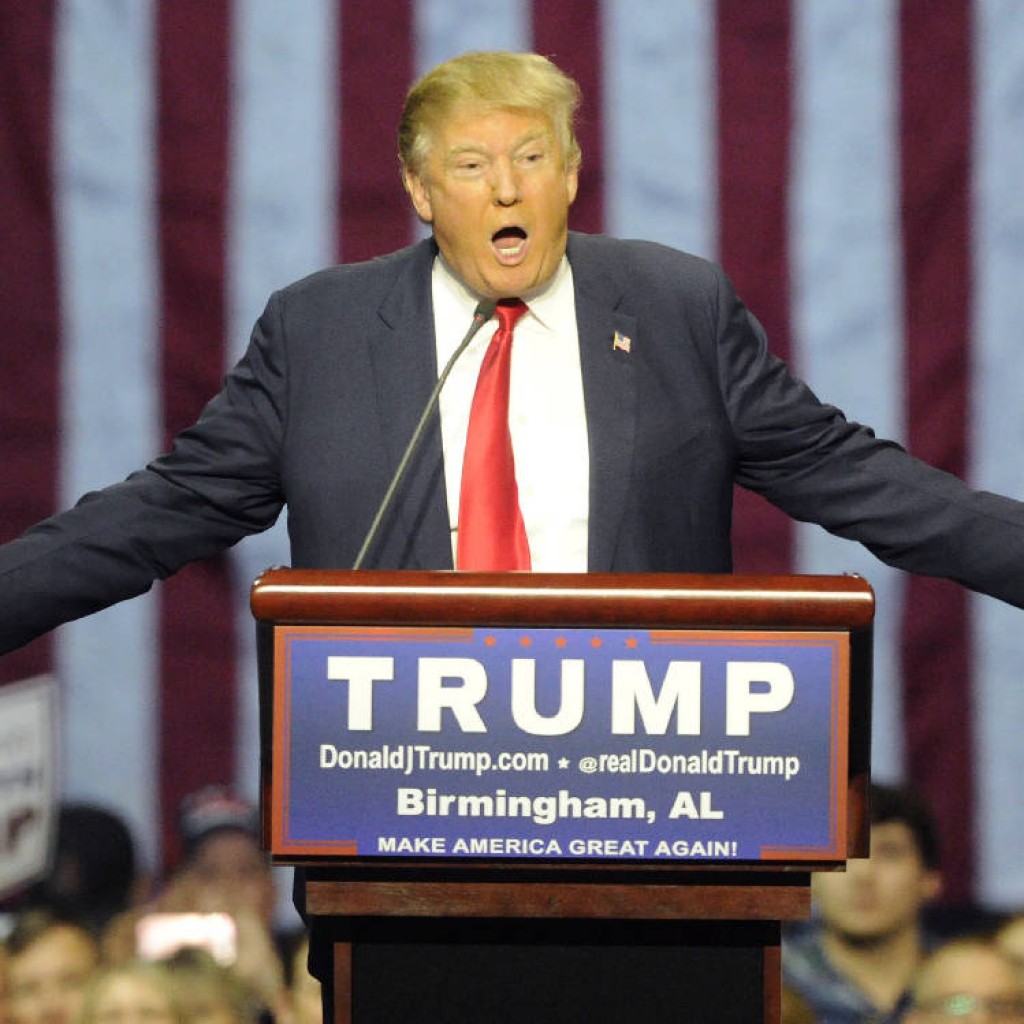 Donald Trump is hitting the airwaves.
The advertisement, which was first shared with The Washington Post, reiterates the New York businessman's position on issues like the Islamic State, or ISIS, and illegal immigration.
"The politicians can pretend it's something else, but Donald Trump calls it radical Islamic terrorism. That's why he's calling for a temporary shut down of Muslims entering the United States until we can figure out what's going on," said a narrator during the 30-second spot. "He'll quickly cut the head off of ISIS and take their oil."
The advertisement continues: "And he'll stop illegal immigration by building a wall on our southern border that Mexico will pay for."
The Washington Post reported the advertisement is set to launch Monday as part of a series of ads airing it the final month before the Iowa caucuses. Trump has said he would spend at least $2 million a week on advertisements.
The Iowa caucuses are Feb. 1, followed by the New Hampshire primary on Feb. 9.
Trump burst to the front of a crowded Republican field shortly after he announced his candidacy, and is one of several untraditional candidates in the race. But unlike other untraditional candidates, Trump has maintained his lead by wide margins for weeks.
Recent national polling averages compiled by RealClearPolitics show Trump leads the field, with 15.5 points separating him from he next closest competitor, Sen. Ted Cruz.
Cruz leads the pack in Iowa, but just 3.6 points stand between him and Trump, according to averages of Iowa polls compiled by RealClearPolitics. Trump leads in New Hampshire, and RealClearPolitics averages show 13 points separate Trump from his closest competitor, Florida Sen. Marco Rubio.
The 30-second spot will air in Iowa and New Hampshire, according to The Washington Post.