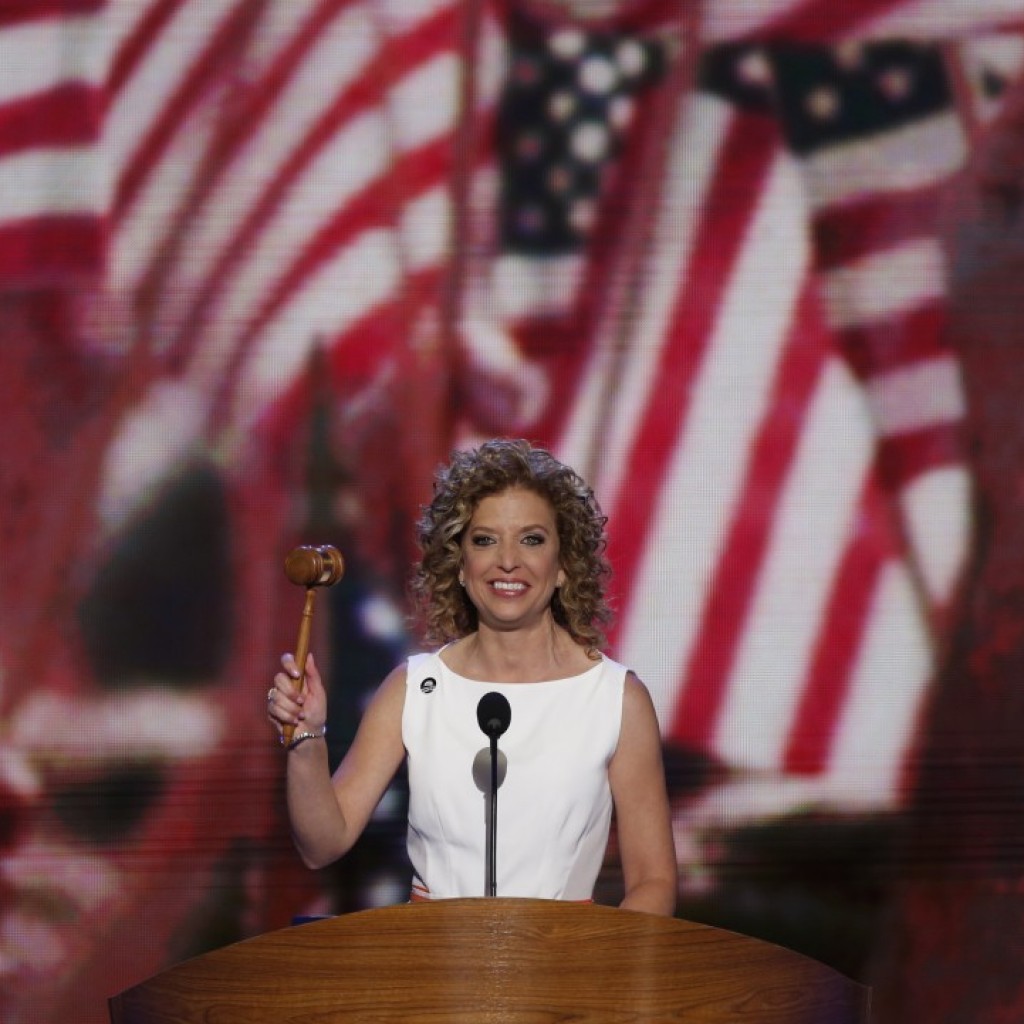 Is this the week the dam breaks between Democratic National Committee Chairwoman Debbie Wasserman Schultz and the base of the Democratic Party?
This week a progressive organization called Roots Action said it had collected more than 23,000 signatures calling for the Democratic National Committee to remove Wasserman Schultz as its party chairwoman.
Now in the wake of a controversial interview with The New York Times Magazine that went online Wednesday, the group CREDO Action says it's time for her to go. In the article, Wasserman Schultz was asked if she noticed a difference between young women an older generation regarding the excitement (or lack thereof) regarding Hillary Clinton's candidacy. She replied, "Here's what I see: a complacency among the generation of young women whose entire lives have been lived after Roe v. Wade was decided."
The "complacency" comment has riled up a progressive base that was already becoming increasingly alienated.
CREDO Action is part of CREDO Mobile, formerly known as Working Assets, which describes itself as a social change network of 3.9 million activists
As listed on its website, CREDO Action says after four years, "there is longer any doubt that Wasserman Schultz must go."
Among the bill of particulars listed:
Rigged the primary process to suppress Democratic turnout by scheduling the bare minimum of presidential debates, at odd times when TV viewership is lowest — giving all candidates less opportunities to present their message, and suppressing the Democratic voter engagement that is essential to promote turnout at the polls. There are only six scheduled debates in for the 2016 primaries compared with twenty-six in 2008. The latest, on the Saturday before Christmas, drew the lowest ratings of any debate in 2015.
Put her own political interests ahead of the Democratic party, routinely soliciting donors at party events for donations to her own campaign and leadership PAC. She has also faced controversy for doing favors that would earn her votes for a House leadership position ahead of trying to win Republican seats. Previously, as head of the DNC's Red to Blue program, she refused to support Democratic challengers to three Republicans she counts as friends.
Supported warmongers by trying to undermine the president's Iran deal. Reports claim she attempted to scuttle a DNC committee resolution supporting peace and diplomacy through the nuclear agreement with Iran. She also pointedly refused to publicly support the deal at first, giving Republicans an opening to attack, before finally voting in favor.
Sided with anti-progressive special interests that hurt Democratic voters and her own constituents, including supporting a for-profit detention center after receiving contributions from private prison companies. Wasserman Schultz also lobbied to stop the Consumer Financial Protection Bureau from cracking down on predatory lenders. Under her leadership, the DNC partnered for one of the 2016 debates with a "notoriously anti-choice" media outlet.