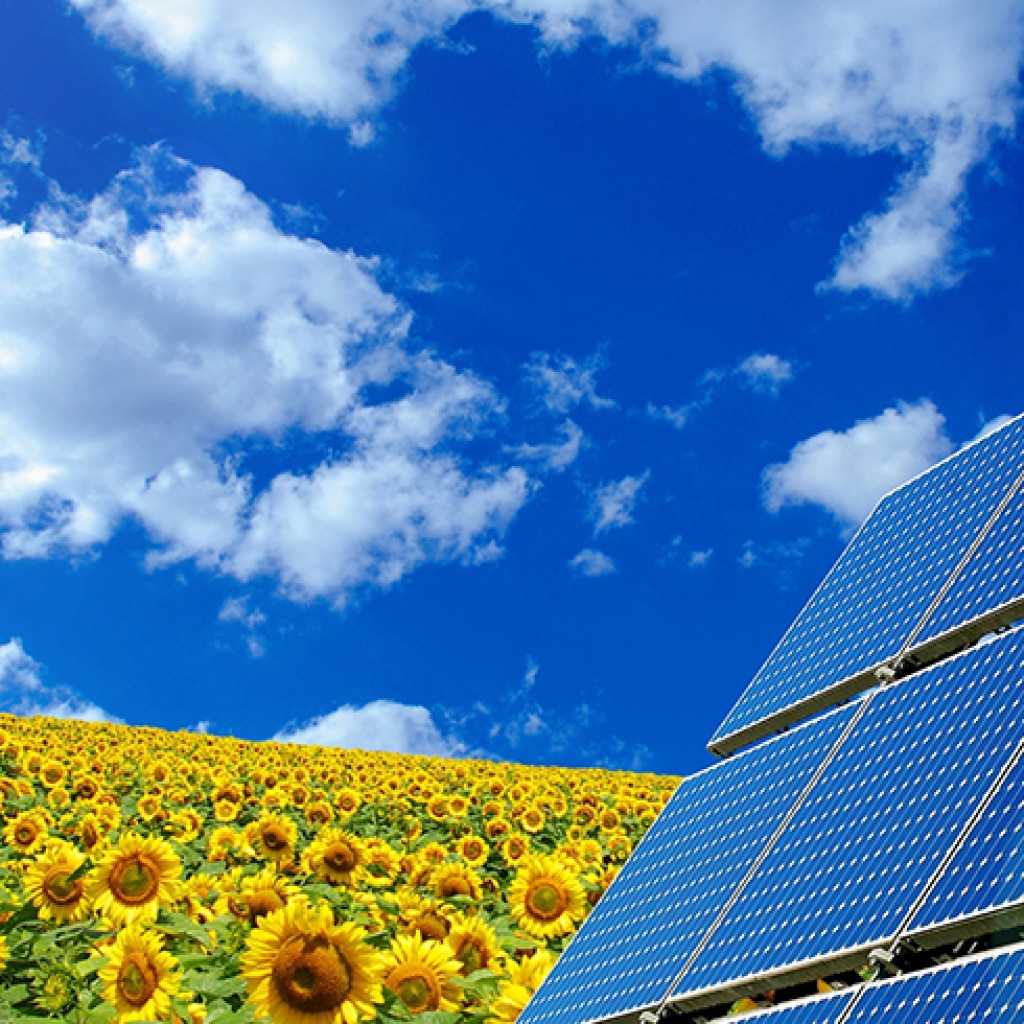 The people behind Floridians for Solar Choice, the group behind of one of two competing solar-power constitutional amendments, say they're filing an opposition brief later Monday to oppose the other initiative, pushed by the utility-backed by Consumers for Smart Solar.
The group held a news conference Monday at the Florida Press Center in Tallahassee.
Among other hurdles, proposed amendments must be cleared by the Florida Supreme Court to make sure they cover only one subject and that their ballot title and summary aren't misleading.
The opposing amendment fails on both counts, said one of Floridians for Solar Choice's attorneys, Bill Garner. It doesn't advance a single purpose and misleads voters by creating a "false impression," he said.
"It doesn't have anything to do with consumers' energy choices; it merely enshrines current law into the constitution," he told reporters. "The amendment would change nothing."
The organization also is represented by E. Leon Jacobs Jr., a lawyer and former chairman of the Florida Public Service Commission, which regulates investor-owned utilities. He's also counsel to the Florida Solar Energy Industries Association.
Stephen Smith, executive director of the Southern Alliance for Clean Energy and a founding member of Floridians for Solar Choice, also took a dig at his opponents, saying they've been waging a "deception campaign" and have been "interfering" with his initiative at every step.
He called out Consumers for Smart Solar's John Sowinski by name, saying Sowinski sent workers out into the field on Consumers for Smart Solar's behalf, specifically to mislead potential voters about his own group's effort.
Sowinski fired back later in the day, saying Smith "is blaming everyone but himself for his campaign's failure."
"He is blaming his vendor, blaming our amendment, blaming our supporters and now blaming our consultants for his campaign's failure," Sowinski said in an email. "The petition firms retained by our campaign were given and instructed to use fact sheets on our amendment that are on our campaign website for everyone to see."
"There was never any attempt to deceive or confuse," he added. "… And if our amendment's purpose was to confuse, then why are we proceeding to put it on the ballot and campaign for its passage even though they failed to make the ballot?"
Another attorney for Floridians for Solar Choice, Bob Nabors, said instead of directly suing the opposition, their resources were better spent challenging them before the state Supreme Court – or as he put it, "educating the voter rather than chasing squirrels."
Floridians for Solar Choice's amendment likely won't have enough signatures to get on the ballot next year, so the group is already eyeing the 2018 ballot.
The deadline to submit the requisite 683,149 signatures is Feb. 1; that amendment reported 274,582 valid signatures as of Monday. Current signatures will remain valid till the next statewide ballot, Smith said. 
"Everyone is still committed (and) our coalition is not going away," Smith said.
As FloridaPolitics.com previously reported, the group also got into a payment dispute with a signature-gathering firm it had hired.
Angelo Paparella, CEO of PCI Consulting, a Southern California-based company, has said Floridians for Solar Choice owes his firm "several hundred thousand dollars." Smith has disputed that, adding Monday that a suit has been filed and is pending.
---
Editor's Note: This post corrects an earlier version that referred to a legal filing properly denominated as an "opposition brief." This version also adds comment from John Sowinski.