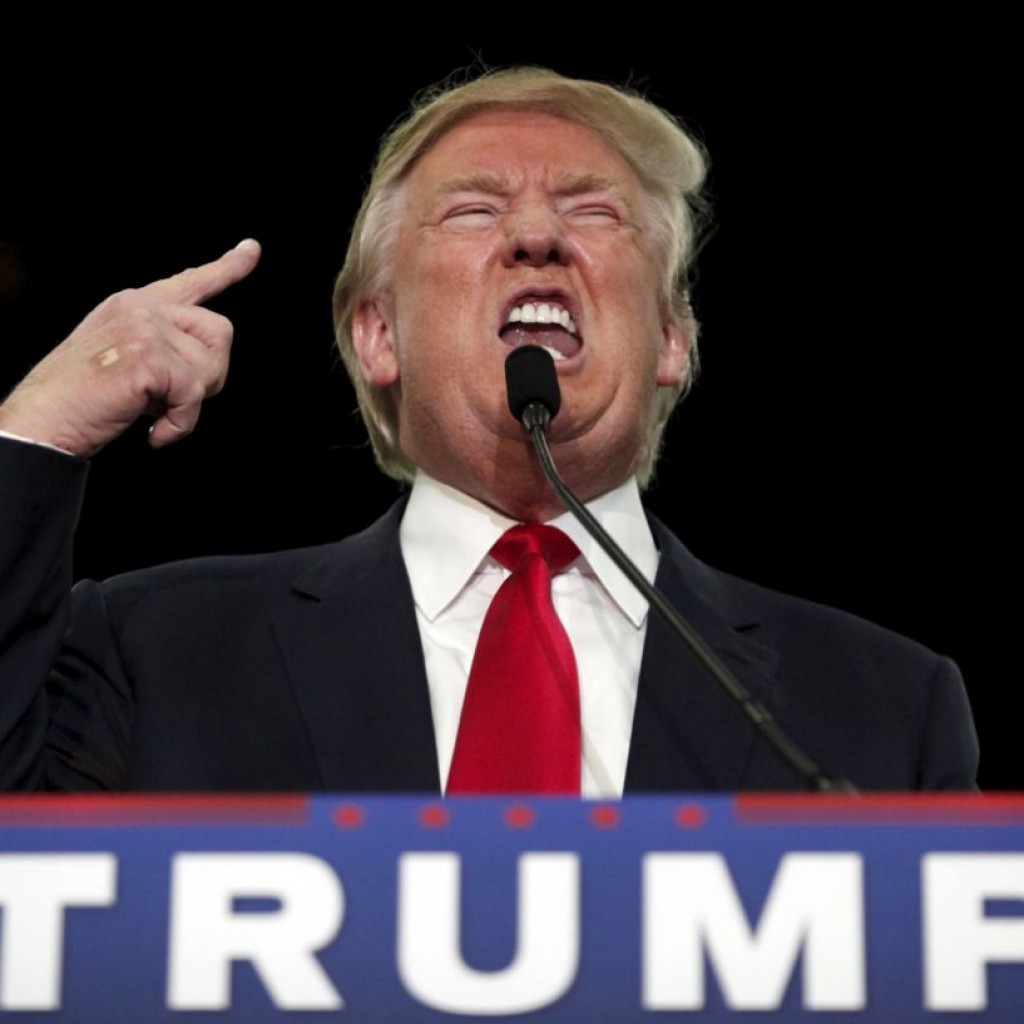 As we rapidly approach the Iowa caucuses and the New Hampshire primary, speculation increases that Donald Trump will likely be the Republican presidential nominee. I believe Trump has no better than a 20 percent chance of winning the nomination.
We all know the common criticisms of Trump. He has made outrageous statements about Mexicans as "rapists," John McCain as not a military hero, and his rants against Carly Fiorina's ugly face and Megan Kelly bleeding from "wherever."
We know Trump has flip-flopped on almost every major issue including abortion, national health care and his attitude toward Hillary and Bill Clinton.
We know that Trump has spent far more time as a Democrat or independent than as a Republican and he has given most of his $1.5 million in political donations to Democrats, including large contributions to Nancy Pelosi and the Clinton Foundation.
We know that Trump has never been a conservative. Besides calling himself a liberal on health care, Trump quit the Republican Party in 1999 saying, "Republicans are just too crazy right."
We know that PolitiFact awarded Trump the "lie of the year" for his numerous misstatements during the campaign. Of the 77 statements PolitiFact investigated, they rated 76 percent of them Mostly False, False or Pants on Fire.
Among the lies cited by PolitiFact was Trump's comment that he watched "thousands of Muslims" cheering the fall of the World Trade Center on 9/11. You think at least one person would have a photo or video of that incident.
None of it has damaged the Trump campaign yet. In fact, the more outrageous his statements, the more his numbers rise.
So, why will Trump not win the Republican nomination? Because he will either suffer a Howard Dean-like fall, or because his support is concentrated among people who are not Republicans and people who are less likely to vote.
Ross Douthat wrote in The New York Times that Trump's support will vanish as Election Day approaches. As Joe Trippi, Howard Dean's campaign manager wrote, "People get more pragmatic the closer they get to an actual vote." According to Trippi, this is what happened to Dean. Why waste a vote on someone unlikely to win?
Second, Trump will lose because much of his support comes from people who are not Republican and who don't vote. Trump's strongest support comes from what The New York Times called "a certain kind of Democrat." It is hard for anyone to win the nomination of a political party when much of their support comes from people in the other party.
As we get past the early caucuses and primaries, the candidates will face several closed primaries, where only members of a party can vote.
If his support comes from Democrats, they will not be able to vote for him in states such as Florida and New York where Trump is doing well in the polls.
A final problem for Trump is that much of his support comes from individuals who are least likely to vote, especially in caucuses and primaries. Civis Analytics, in a study of 11,000 Republican-leaning supporters, found that Trump would get 40 percent of the vote of those who have less than a 20 percent chance of voting.
Unless Trump has a plan to compensate for these problems, he may quickly find himself, much like Dean, going from first place to out of the race in a period of weeks.
If Trump loses the Iowa caucus, where Cruz is now leading, the bottom could fall out of his campaign very quickly. For a "winner" like Trump to lose the first major race of the campaign season would reduce the sense of inevitability that Trump will win the nomination.
As other Republicans fall by the wayside, it is unlikely that Trump will win their support. Conservative and evangelical voters are unlikely to align with Trump, who is only a Republican of convenience.
• • •
Darryl Paulson is Professor Emeritus of Government at the University of South Florida St. Petersburg and resides in Palm Harbor, Florida.
For more state and national commentary visit Context Florida.