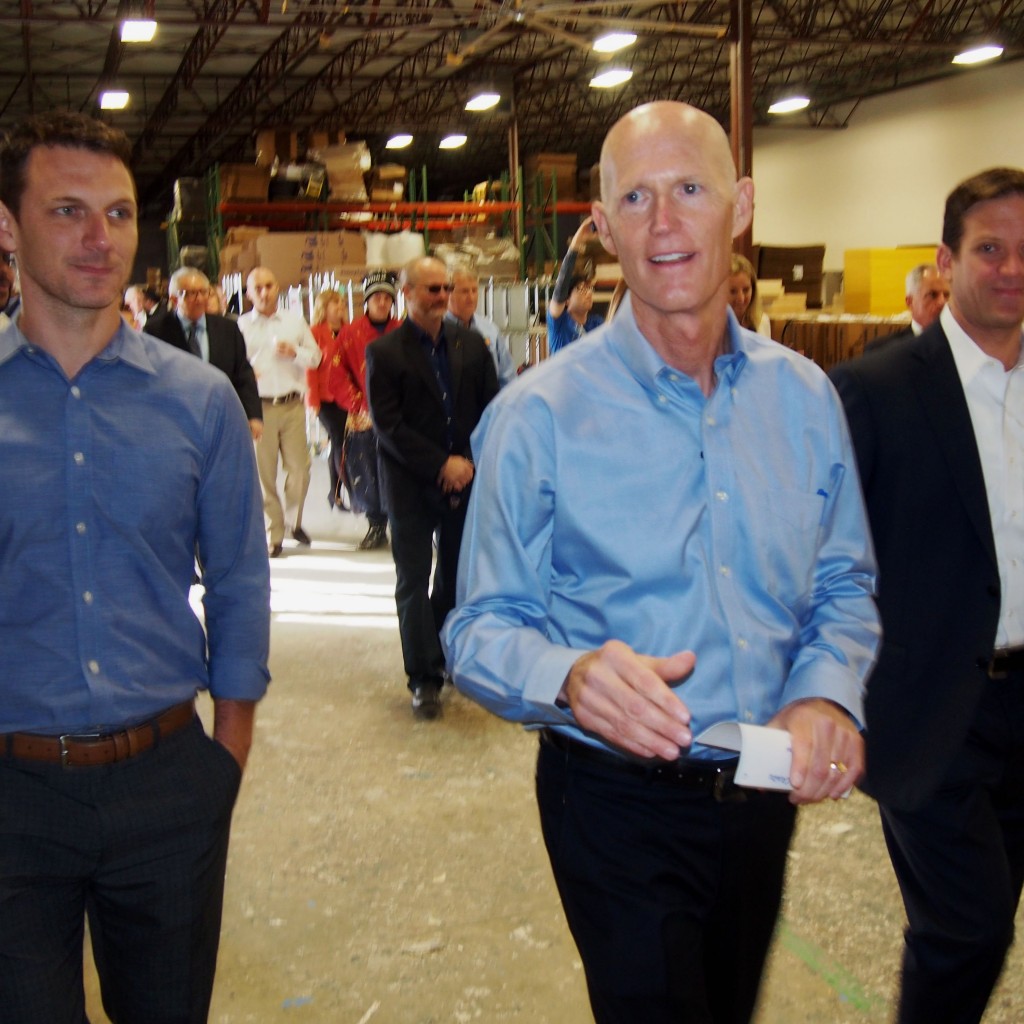 Gov. Rick Scott started his tax cut promotional tour Wednesday at an Orlando sports fans' merchandise company that was created in a garage, arguing that such manufacturing companies need more tax cuts.
Scott, joined by Lt. Gov. Carlos Lopez-Cantera, made Victory Tailgate the first stop in his "Million Miles for a Million Jobs" bus tour of Florida cities, to promote the $1 billion tax cut package and other initiatives he outlined Tuesday in his State of the State address.
The company, begun in a garage in 2008 by founder and CEO Scott Sims, now employs 300 people in a south Orlando factory that makes and sells cornhole bag toss boards and other games and tables popular for tailgating parties, as well as memorabilia for sports fans.
Scott made the case that Sims' success was because in part to Florida's rollback of taxes and regulations, and Sims backed him up.
"Our economy is very dependent on tourism, which is outstanding, construction, which is outstanding. But if we go through another national recession, those industries get hurt," Scott said. "We have got to diversify this economy. We've got to have more manufacturing jobs, more regional offices, more corporate offices.
"So we've got to do two things this Legislative Session: Cut your taxes," he said, adding the second point of his economic package that he outlined Tuesday for the Florida Legislature, his proposed new $250 million Florida Enterprise Fund.
During the event, Casey Barnes, vice president of business development for the Orlando Economic Development Commission, announced the EDC's support for Governor Scott's proposed reforms for Enterprise Florida, including the $250 million Florida Enterprise Fund.