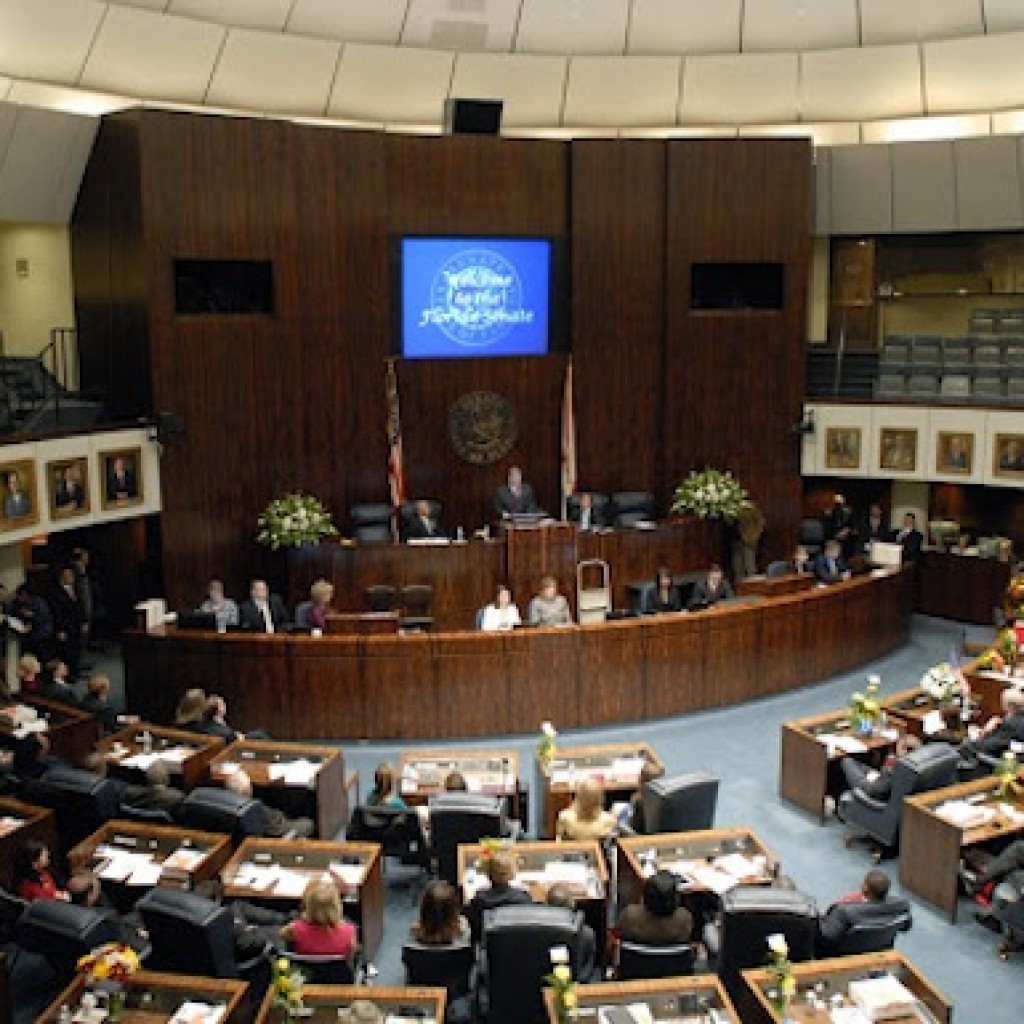 The sausage-making began in earnest Wednesday morning, as the Florida Senate teed up nine bills for final approval and passed a sweeping $95 million educational policy bill and a water protection measure desired by House Speaker Steve Crisafulli.
The education bill (SB 672) was sponsored by GOP state Sen. Don Gaetz of Niceville, a former schools superintendent. Among other things, it expands scholarships for students with disabilities and awards public and charter schools $10 per K-8 student if they adopt a dress code or require school uniforms.
The dress-code provision generated the most questions, with Lake Worth Democrat Jeff Clemens even saying he was concerned about "shoving school uniforms down the throats" of constituents. He offered an amendment to delete that language, then withdrew it.
The bill then hit a snag when Gaetz, as a last-minute change, wanted to name the scholarships after Senate President Andy Gardiner. He politely rejected that notion, saying he promised to send the House a "clean bill." But Crisafulli actually called the Senate, saying the idea was OK by him.
Finally, Gaetz asked for ceremonial co-sponsors from the floor and 38 other senators added their names, missing only state Sen. Denise Grimsley of Sebring, who had an excused absence.
In closing, Gaetz said there wouldn't be lobbyists or protesters interested in the passage of his bill, "just thousands and thousands of Florida families who are waiting quietly, and prayerfully, to see what we will do today," he said.
It then passed 39-0 and was sent to the House.
The water protection bill (SB 552) was sponsored by state Sen. Charlie Dean, an Inverness Republican.
According to the Associated Press, it "modifies dozens of areas of Florida law including controlling pollution and restoring natural water flows in springs and rivers; developing alternative water supplies; water-use permitting; and restoring flows and preventing pollution around Lake Okeechobee and the northern Everglades."
The legislation easily survived several attempts at floor amendments to make it even tougher; environmentalists say it doesn't go far enough to guard the state's springs and surface water.
It was supported by the H2O Coalition, an offshoot of the Associated Industries of Florida business lobby, which called the bill "the best path forward for our people and our state."
Getting a water bill done this session is one of Crisafulli's top goals before he departs the Legislature: He's term-limited this year.
The bill passed the Senate 37-0. That makes two priority bills that likely will be the first triumphs the two leaders will advertise as signs of their new harmony after the 2015 regular session that ended in impasse over health care funding.
"What you see is a real trust between the Speaker and me going into this Session that we want to help each other," Gardiner later told reporters.