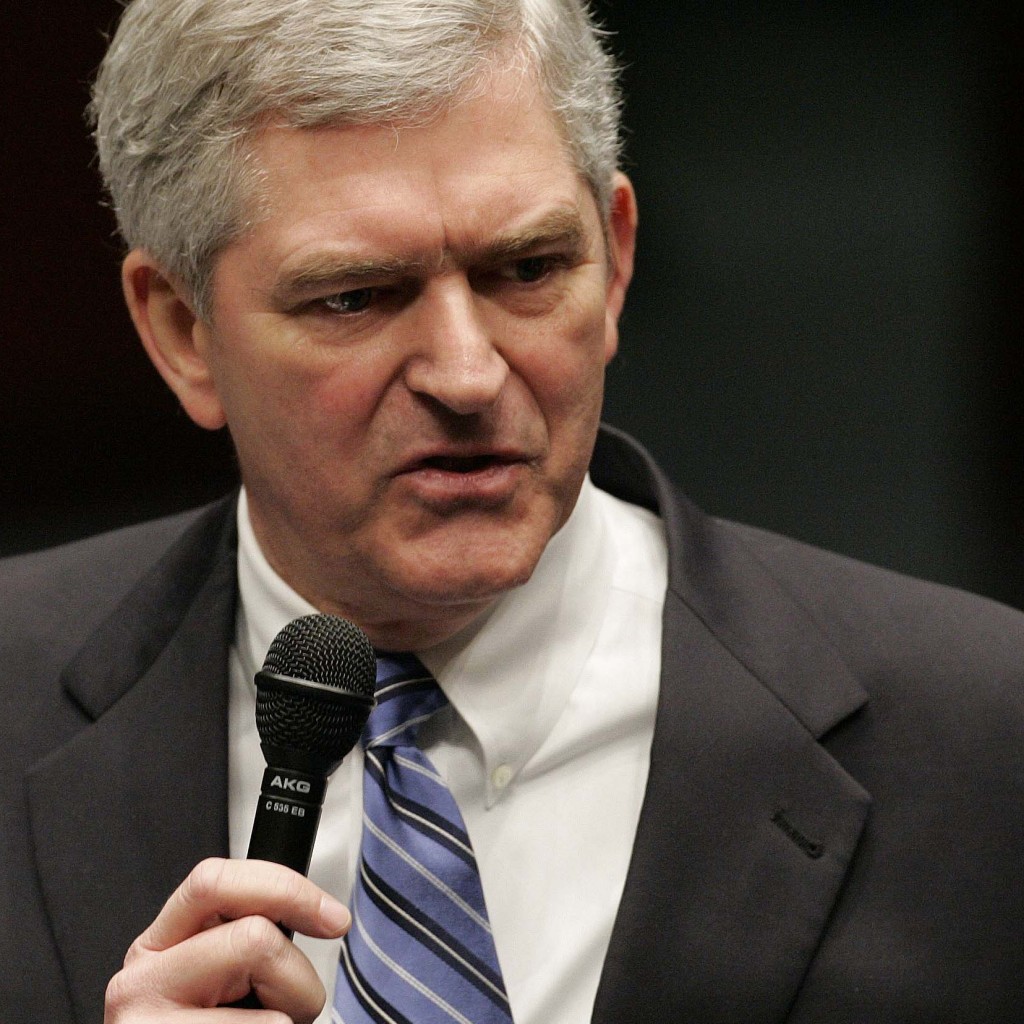 U.S. Rep. Daniel Webster showed he is continuing thrift ways that annually have him ranked as one of the least spending members of Congress by announcing Thursday that he is returning $384,256.64 of his 2015 office budget as unspent.
Webster, a Republican from Winter Garden representing Congressional District 10, said this year's savings brings the three-term congressman's five-year total of office budget savings to more than $2 million.
Meanwhile, Webster said Thursday he remains uncertain where he will run for re-election, but insisted he will run somewhere.
Under the court-ordered redistricting, his old, Winter Garden-based CD 10 has been carved up, and the new Orlando-based CD 10 includes only about half the old constituents, plus new areas that are predominantly African-American and Democrat, making it a strong-Democratic-leaning area. Consequently, Webster has said he believes no Republican could be elected in the new CD 10, and plenty of Democrats are vying there.
So in December, he said he was seriously considering moving to Congressional District 11, which absorbed much of Lake County from his old district, and where he owns a house. On Thursday, he said he now also is looking at Congressional District 6, which absorbed the Mount Dora area from his old district. But he added, "I'm not looking at that that much."
"I'm just weighing the options. I'm looking to see. I haven't made any announcement yet. I plan on running, but I have not selected a district yet," Webster said.
He touted his office savings as a reflection of his fiscal conservatism.
"Washington operates on the principle that if money is appropriated, it should be spent. During my service in Congress, I have striven to expose this flawed mindset," he stated in a news release about his savings. "Over the past five years, I have returned over 30 percent of the money allocated to run my Congressional office, surpassing a cumulative amount of $2 million.
"We must get serious about fixing our spending problem in Washington, and I encourage every office, agency, and bureau to follow this pattern of removing waste without cutting services," he continued.
Last year, an analysis by the Orlando Sentinel of Congressional office spending records, provided by the Sunlight Foundation, found that Webster spent less money on his office budget in the previous two-year term than any full-term member of Congress, nationally, except one. And the fact that he finished next-to-last (to an Arizona congressman) disappointed Webster.
Each congressional office is assigned a budget, adjusted for some factors such as the costs of living in the home districts. Almost every member of Congress spends less than the budgeted amount and returns some as unspent, because any overspending comes out of the members' own pockets. Yet a typical member of Congress spends between $1.1 million and $1.3 million a year running offices in Washington D.C. and back home. Webster typically spends about $850,00 a year.
Critics have long charged that Webster's savings show a lack of activity, as evidenced by his frequent standing as one of the members of Congress with the least amount of legislation.
But Webster insists he just does some things different. His savings come in part because he has only two district offices open part-time, and a smaller-than-usual Washington staff. He also rarely mails correspondence to constituents, preferring email or social media. He also talks about savings he's made by refusing some Congressional office contracts. A computer maintenance service, he said, costs as much a month as buying a new computer, so he keeps extra computers in a closet and has the others fixed on an as-needed basis, rather than paying a monthly maintenance fee.
Last year he announced a little more savings than this time, about $386,000. He explained the $2,000 drop-off as, "I don't know; something broke. I don't know what it is."