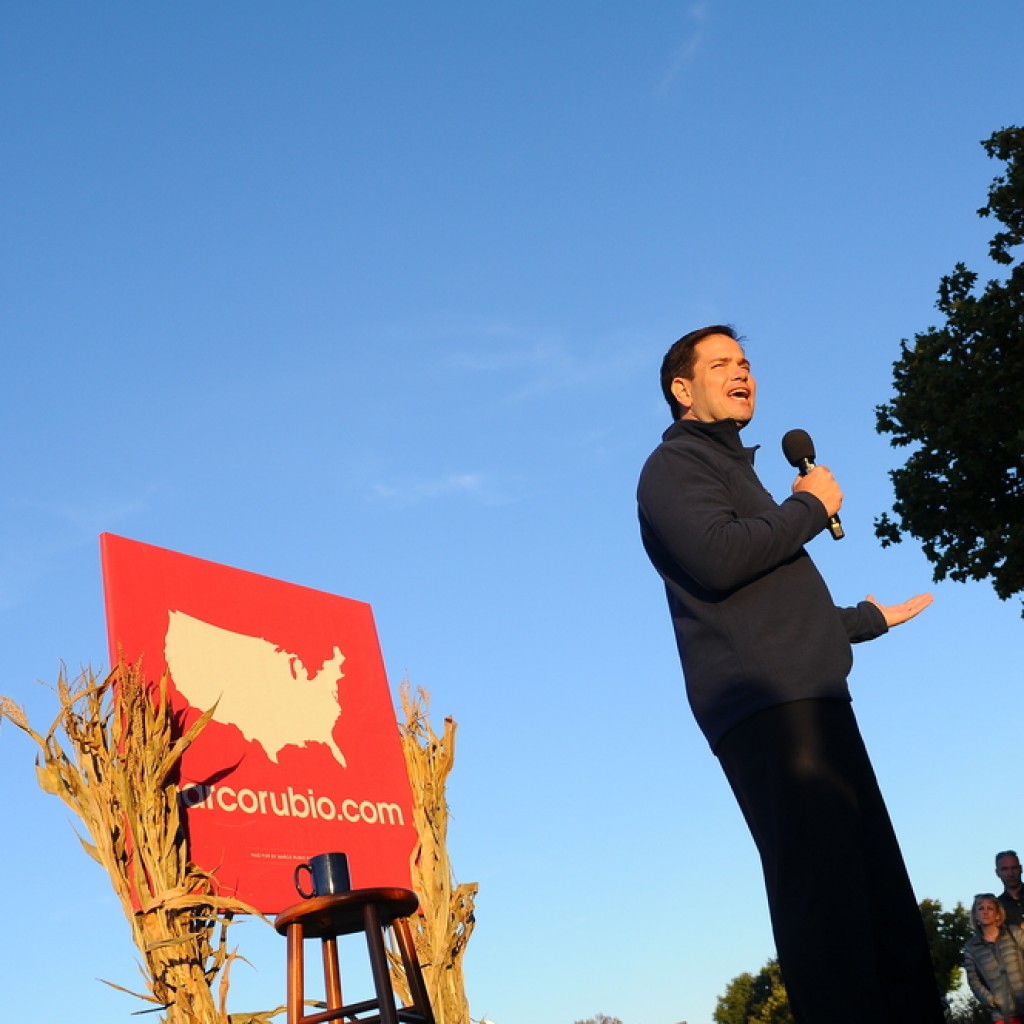 Marco Rubio has a backup plan if his presidential hopes don't pan out, and it doesn't include life in government.
The Florida Republican told late night host Jimmy Fallon he wasn't considering the vice presidential spot if he fails to win the Republican nomination. Instead, he has his sights set on another powerful post:  NFL commissioner.
"I want to be like commissioner of the NFL, which is more powerful than the president sometime," he told Fallon during an appearance on "The Tonight Show" on Thursday night. "You have a lot of power in that job. You can suspend people."
Rubio used the appearance to make a pitch for why he should be president.
"This country has changed the history of my family. Their whole life they kind of struggled, they worked hard. They were able to achieve what I call the American Dream," he said. "I just want this to remain that kind of country. I want it to remain a place where people are able to do for their kids what my parents were able to do for me."
Rubio brushed off questions from Fallon about whether it was weird to run against Jeb Bush, saying they "just decided to run for president at the same time."
"I like Jeb very much," Rubio said. "He's my friend. He'll always be my friend."
The appearance marked Rubio's first on "The Tonight Show," which has become a regular stopover for presidential hopefuls.
GOP front-runner Donald Trump recently appeared on the show, Carly Fiorina was on in September, and Chris Christie was on in August. Bush visited in June, using the opportunity to "Slow Jam the News" of his decision to run for president.
On the Democratic side, both Hillary Clinton and Bernie Sanders have appeared on the show.
As for his backup plan, Rubio might have some stiff competition for NFL commissioner. In 2002, Condoleezza Rice told The New York Times that she wanted to be the commissioner of the NFL.
http://www.hulu.com/watch/896390#i1,p0,d1