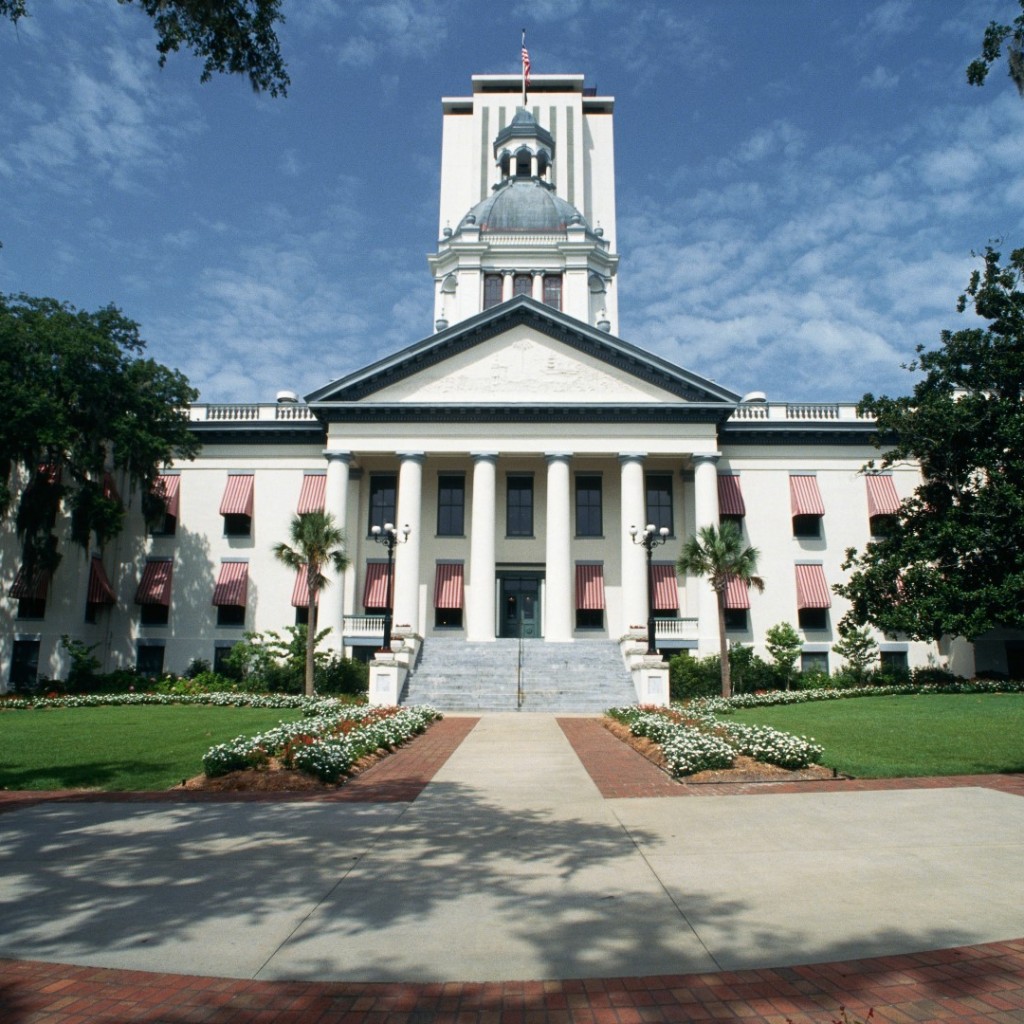 The state Senate's economic incentive package cleared a hurdle Monday when it unanimously passed the commerce and tourism committee.
Among other things, the measure (SB 1646) , sponsored by Sen. Jack Latvala, creates moves the state's Office of Film and Entertainment to Enterprise Florida, the state's public -private economic development organization, and renames it Division of Film and Entertainment.
It also creates the entertainment action fund, where production companies could receive funds.
The film incentive program is set to expire this year.
Chris Hudson, state director of Americans for Prosperity-Florida, said in a statement:
"The principled argument and math are on our side. Last year, legislators were clearly shown by the state's own economists that this program failed to keep entertainment productions in Florida, and more importantly it did not produce the sort of return on investment they owe to taxpayers.
Although the replacement program proposed in S.B. 1646 is different, it is still based on the faulty premise that any incentive or subsidy will create long-term, sustained growth in an industry that is both highly mobile and largely unpredictable. Taxpayers deserve representation that puts them ahead of a legislator's ego and pet projects."
[divider style = "1,2,3,4,5"][/divider]
A Senate proposal to address how evidence in sexual assault investigations are collected and processed cleared its first committee hearing Monday.
Among other things the bill (SB 636), sponsored by Sen. Lizbeth Benacquisto, calls on the Florida Department of Law Enforcement to adopt standards for what evidence must be submitted for testing and create timeframes for submissions, analysis and DNA  database comparison.
It also requires FDLE to submit a report by Oct. 1 that lays out a plan the agency will follow to test untested rape kits by June 30, 2017.
Attorney General Pam Bondi said in statement:
"I want to praise Senator Benacquisto for being a leader on this important legislation, and thank each member of the Senate Criminal Justice Committee for prioritizing forensic testing. We must ensure we are able to test all DNA evidence, including sexual assault kits, in a timely manner, and this legislation will help expedite the process."
[divider style = "1,2,3,4,5"][/divider]
A push to permanently repeal the manufacturing sales tax is on the move in the state Senate.
The bill (SB 98), sponsored by Sen. Dorothy Hukill, removes the April 30, 2017, repeal date for sales and use tax on manufacturing equipment.
Tom Feeney, president and CEO of Associated Industries of Florida, said in a statement:
"As Florida's leader in manufacturing and Florida's affiliate for the National Association of Manufacturers, AIF applauds the Senate Finance and Tax Committee today for passing Senate Bill 98.  AIF supports permanently eliminating the sales tax imposed on the purchase of manufacturing equipment and machinery.
This tax exemption, which is part of Governor Scott's $79.3 billion budget proposal for FY 2016-17, is good for Florida's employees and employers, and would help advance Florida's manufacturing footprint, diversify the economy and create jobs.
With SB 98 now heading to its last committee stop in the Senate, the full Appropriations Committee, we look forward to working with lawmakers to advance this pro-business tax cut that will lead to growing the manufacturing sector in the Sunshine State."
[divider style = "1,2,3,4,5"][/divider]
A proposal that would require doctors who perform abortions to have privileges at a hospital within "a reasonable proximity" of the clinic cleared a House committee Monday.
The measure (HB 1411), sponsored by Republican Rep. Colleen Burton, is similar to  legislation in Texas that was blamed for closing half the state's abortion clinics.
Among other things, the proposal calls on AHCA to submit a report by Feb. 1, 2017, to the Senate President and House Speaker summarizing regulatory actions taken against clinics in the prior year, requires abortion referral or counseling agencies to register, and defines trimester to clarify when the first, second and third trimesters begin and end.
Laura Goodhue, executive director of the Florida Alliance of Planned Parenthood affiliates, said in a statement:
"This legislation is not really about protecting women. Instead, the mandates in this bill would limit health care options for women by adding numerous medically unnecessary regulations to abortion and the physicians and health centers that provide them.
We don't need politicians playing politics with women's health by changing guidelines supported by medical experts. Instead of attacking women's rights and endangering their health, the legislature should focus on improving women's health by closing the coverage gap and supporting the Healthy Adolescents Act."