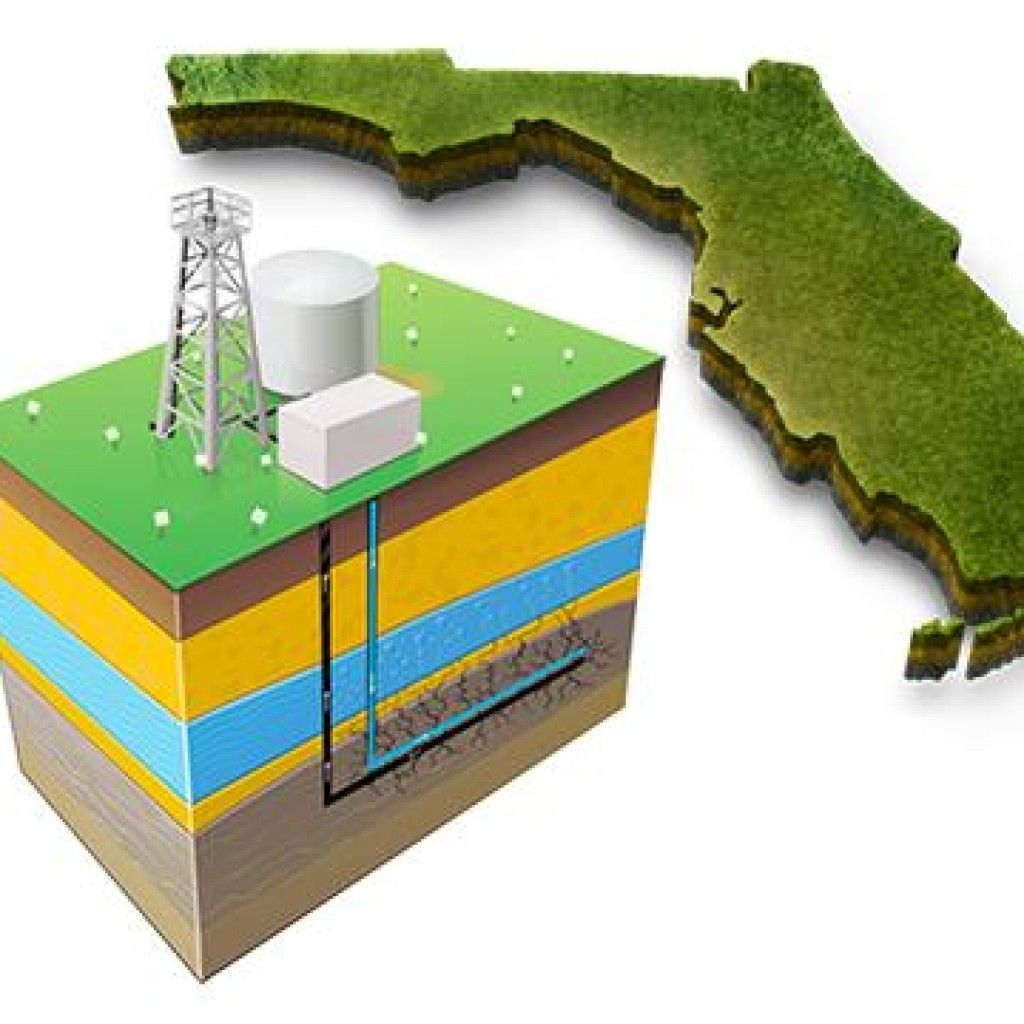 A proposal to regulate high-pressure well stimulation has cleared a second Senate committee, despite continued objections from environmental activists.
The measure (SB 318), sponsored by Naples Republican Sen. Garrett Richter, cleared the Senate's general government appropriations subcommittee Monday on a 4-2 vote. Sen. Gwen Margolis and Sen. Oscar Braynon, both South Florida Democrats, voted against the measure.
"Today, there's nothing in Florida that prohibits fracking, with this bill there will be. Today, there is not a moratorium in place … with this bill, there will be. Today, there's no requirement that we study … with this bill there will be a study," said Richter. "Today, there is no chemical disclosure, nobody knows what's going into the ground; with this bill, there will be chemical disclosure. Today, there is no groundwater protections; this bill offers additional groundwater protections."
He continued: "We can't stop technology but … we can regulate it, and with this bill, that's what we're trying to do."
Among other things, the Senate proposal requires drillers to get a permit before they can begin fracking, requires the Department of Environmental Protection to conduct a study on the impact fracking would have on Florida's environment, and increases penalties from $10,000 a day to $25,000 a day for each violation.
It also directs the DEP to designate FracFocus, a national chemical disclosure registry, as the state's chemical registry.
The proposal also prohibits local governments from putting local bans in place. However, the measure was amended Monday to allow counties and municipalities to "adopt and enforce land use requirements," so long as the local rules don't "impose a moratorium on, effectively prohibit, or inordinately burden" the drilling activities.
Richter said he worked with the Florida Association of Counties and the League of Cities to craft the language, yet some representatives from local governments told lawmakers Monday they opposed the bill because of the preemption language.
Braynon cited that preemption language as one of the reasons he was voting against the measure.
"I used to be a local elected official, and I always said when I was a city councilman that I disliked when the state comes down and tells us what we should be doing," he said. "This is one of the bills that does that."
The House companion (HB 191) is set to be taken up by the full House this week. On Monday, House Democrats spoke out against the proposal.
"No one will want to come and visit Florida to vacation next to a fracking rig. This bill is the oil and gas industry's latest attempt to start fracking some of Florida's most ecologically sensitive areas including the Everglades, while jeopardizing the lifeblood of our economy — tourism and agriculture," said Rep. Evan Jenne, in a statement. "After 10 years of seeing the damage that fracking has wrought on communities across this country, poisoning the water, air and land of the American people, Florida's State Legislature should be banning the practice altogether, not moving it forward."
Jenne has sponsored legislation (HB 19) this year that would ban fracking and other high-pressure well stimulations in Florida. That proposal has not yet received a hearing.
Richter's bill now heads to Senate appropriations committee, the last stop before the Senate floor.