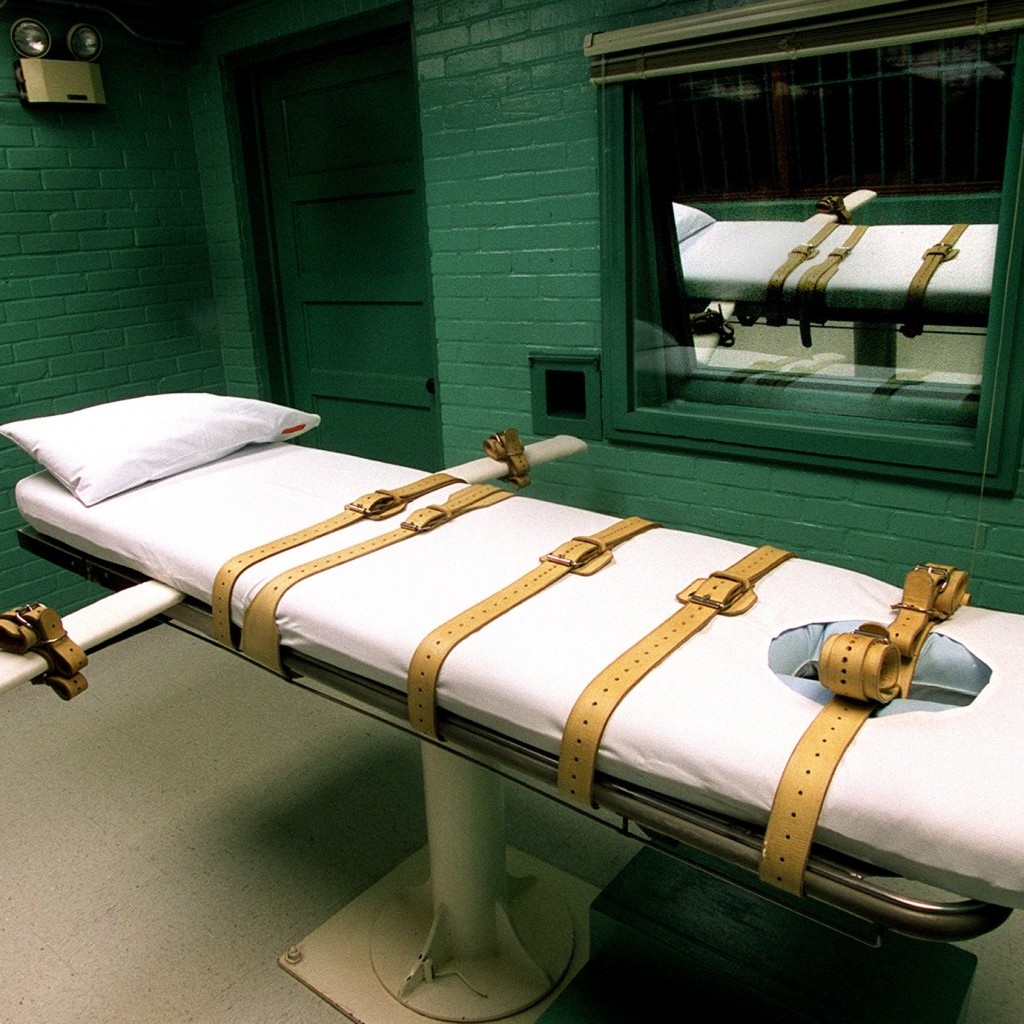 Before the end of this session, the Florida Senate will pass a reform of death penalty laws, Criminal Justice Committee Chairman Greg Evers vowed Wednesday after hearing legal experts say Florida's system needs reform even without the recent U.S. Supreme Court ruling that struck down part of it two weeks ago.
Evers also declared, "the state of Florida will move forward with the death penalty in the state of Florida."
His committee held a 2 1/2 hour workshop Wednesday listening to judges, prosecutors, defense lawyers, advocates and others suggest what the Jan. 12 Supreme Court ruling meant for Florida's death penalty program. All of the witnesses agreed that changes must be made and that many of Florida's death cases are at risk of being overturned.
But not all agreed on what needed to be changed.
The majority of the witnesses contended Florida must start requiring unanimous jury verdicts recommending death penalties.
That repeated urging came even though the Supreme Court did not explicitly strike down Florida's majority-vote jury verdict system in the case involving Timothy Lee Hurst, who was convicted of the 1998 murder of his manager at a Popeye's restaurant in Pensacola. A jury divided 7-5 for his death. The Supreme Court raised more of an issue that the judge imposed the sentence, as Florida law requires.
Florida is one of only three states that allow majority votes by juries to recommend a death sentence, and the only one that allows simple majorities.
"We hope there will be a requirement that findings of death be unanimous. That's the same requirement in every other aspect of Florida law …. in all criminal cases, in all misdemeanor cases," argued Michael Ufferman, president of the Florida Association of Criminal Defense Lawyers. "Certainly, if that's the case, then if a jury is deciding the ultimate penalty of death, then that should be unanimous as well."
The only dissension on that point came from Ufferman's counterpart, representing the Florida Prosecuting Attorneys Association. Brad King, state attorney for Florida's 5th Judicial Circuit, said his group recommended Florida tighten the jury vote requirement from simple majority to super majority, of a 9-3 vote, for death penalty recommendations. He argued that one rogue juror can destroy a valid death penalty sentence.
"You give one juror absolute control over what the sentence would be," he cautioned. "All they have to do is vote life, and if you require a unanimous jury vote for death, they get to control the system."
However, King might have lost some potential sympathy on the committee when he argued that jurors can be ill-informed, because they need not have any legal background. Committee members reminded him that jurors are supposed to be peers, not experts.
Several legal experts told the committee that there are numerous legal weaknesses in Florida's death penalty law that need to be addressed because they are outliers compared with other states, and likely to have tough roads in any court challenges.
They include a judge's ability to impose a death penalty without a jury voting to recommend one. Another is the large number of aggravating factors Florida allows that can elevate a murder case to a capital murder case. Another is the means in which those aggravating factors can be determined, again by a majority vote of a jury. And method that the aggravating factors are first presented, either in a grand jury charging document or later in trial, was cited as a potential legal loss.
Robert Dunham, executive director of the Washington-based Death Penalty Information Center, said the more that Florida's system is outside the mainstream, the more likely the Supreme Court would want to review cases from it, leaving many of those factors vulnerable, and many of the 390 or so death row cases vulnerable to be overturned eventually.
On the other hand, retired Florida Circuit Judge O.A. Eaton Jr., cautioned that there may be nothing the Florida Legislature can do that might change the fate of those cases. The issue lies with stability of future cases, he said.
Evers challenged the panel of experts, which included representatives of Florida Attorney General Pam Bondi, the Florida Bar Association and others, to get together and reach agreement on a proposal for reform.
"I suggest that given a few days that you guys could do that, if you're willing to," Evers said. "And if you're not, after a few days we will sit down, my committee will sit down" and draw up reforms, "based on the recommendations we heard here today."