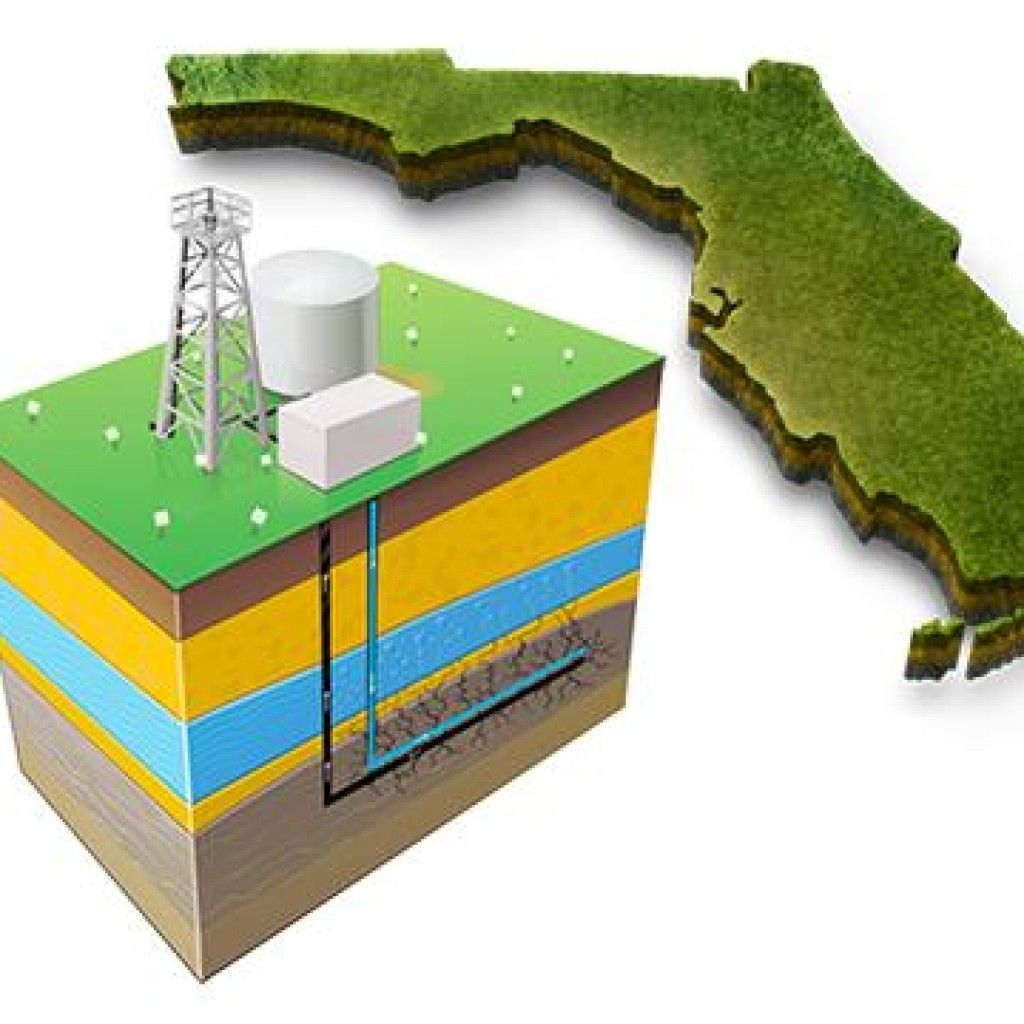 The state House passed a controversial measure to regulate fracking, despite significant opposition from Democrats who said the practice could harm the state's natural resources.
The House voted 73-45 after more than an hour of passionate debate to approve the bill (HB 191), with just a few Republicans joining Democrats in opposing it.
"Yesterday, over 27 counties said they wanted to ban fracking yet you are up here representing your county and you're just going to push that green button just because your leadership says 'do it,'" said Rep. Larry Lee, a Port St. Lucie Democrat. "It's wrong."
The vote marked the third time since 2013 that the state House has voted on a bill aimed at hydraulic fracturing. Rep. Ray Rodrigues, an Estero Republican, has filed legislation to address fracking every year since 2013. While his early bills focused primarily on disclosure requirements, recent versions of the bills addressed regulation.
"This process has taken four years. This topic has had 17 committee hearings in the House and three votes on the floor, after this vote today," he said. "I recognize this bill is in the center of a storm of controversy."
The bill requires the Department of Environmental Protection to conduct study into the impact fracking, and other high pressure well stimulation techniques, have on Florida's water and geology.
"This bill is not the beginning, it's not the end, but it is the continuation of a journey that Florida is taking to preserve and protect our environment," said Rep. Heather Fitzenhagen, a Fort Myers Republican. "I am confident it is much better to examine and regulate the potentially harmful practice than to do nothing at all."
It also requires the agency to designate FracFocus, a national chemical disclosure registry, as the state's chemical disclosure registry; increase penalties from $10,000 a day per violation to $25,000 a day per violation; and requires drillers to get a permit before they can begin fracking.
The bill prohibits local governments from instituting bans, but allows local governments to adopt and enforce zoning and land use regulations as long as those rules don't "impose a moratorium on, effectively prohibit, or inordinately burden" those activities.
"This bill recognizes the emergence of new technology in energy independence in the United States and Florida," said Rep. Shawn Harrison, a Tampa Republican. "We owe it to our constituents to fully explore whether this new technology can be safely done in Florida, where it can be done in Florida and if it can be done to protect our citizens while reaching the goal that we all share, which is energy independence."
The reaction to the House decision was swift, with opponents voicing their dismay over the legislative body's decision.
"These House members turned a deaf ear to the hundreds of peer reviewed studies that have highlighted just how dangerous the process of fracking – from beginning to end – is to the health of nearby communities," said Dr. Lynn Ringenberg, president of Physicians For Social Responsibility on behalf of Floridians Against Fracking, in a statement. "Pro-fracking legislators, intent on doing the oil and gas industry's bidding, even scorned sensible health-specific amendments that would have looked at studying things like the pre-natal health effects of fracking. It is a shameful day."
Ringenberg said if the measure becomes law, communities around the Florida Everglades "will be permanently at risk of exposure" to water contamination and air pollution. She said organizations are now "relying on the Senate to reject this reprehensible bill."
While opponents expressed outrage over the passage, some business organizations applauded the House for passing the measure. In a statement Wednesday, Brewster Bevis, senior vice president of state and federal affairs for Associated Industries of Florida, commended Rodrigues for his efforts.
"By working in good faith with concerned citizens and third parties, we believe that the final product of HB 191 both appropriately empowers the Florida Department of Environmental Protection to properly regulate the onshore oil and gas industry, and also ensures the protection and preservation of Florida's environment," he said in a statement.
The Senate companion (SB 318), sponsored by Naples Republican Sen. Garrett Richter, has one more committee stop before it heads to the full Senate for a vote.
__The Associated Press contributed to this report.