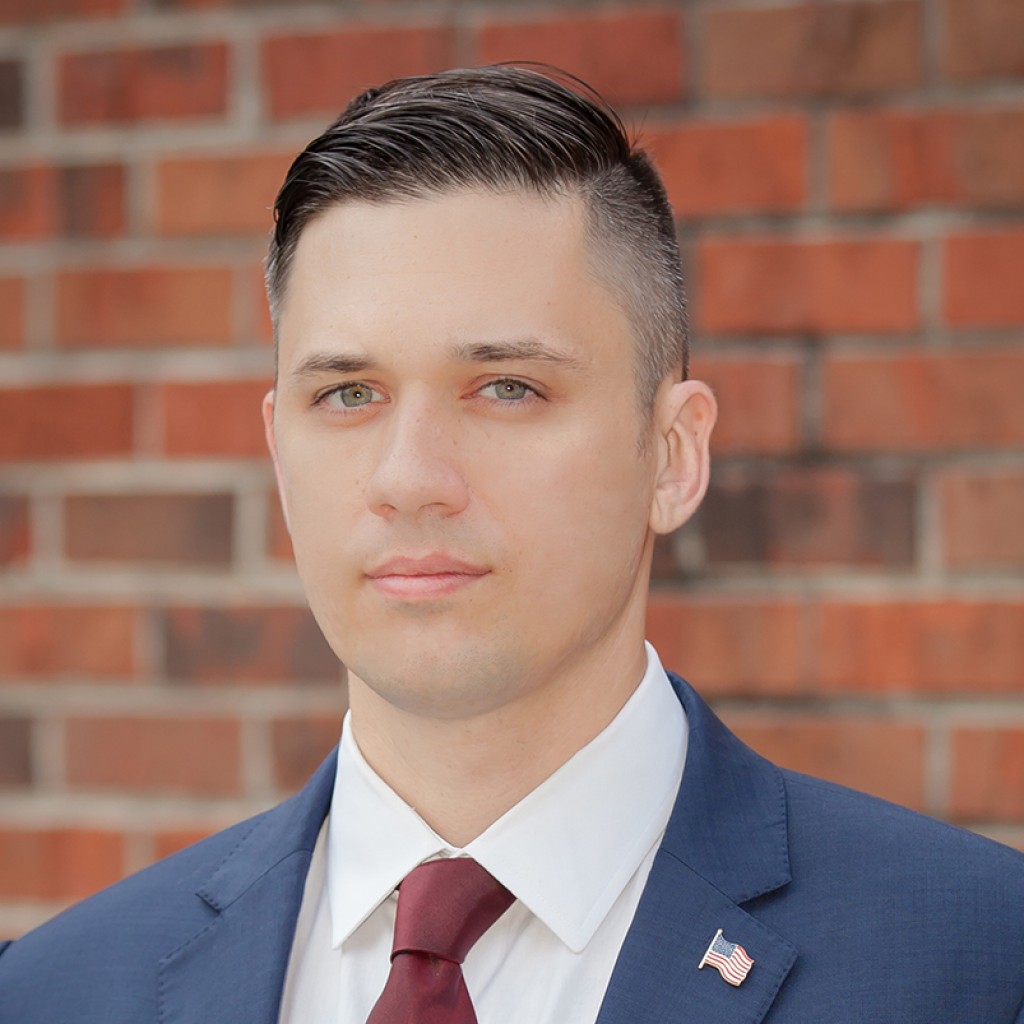 The Libertarian Party of Florida's candidate for the U.S. Senate has admitted to frequent LSD use and released what he calls his "LSD Journals," a long, rambling set of observations and musings that range from longings for elusive love and friendship to fantasies of rape and murder.
Augustus Sol Invictus, 32, is an Orlando lawyer who earned some fame as counsel to accused neo-Nazis, then filed to run for the U.S. Senate as a Libertarian. He drew more notoriety last summer for claiming to have drunk goat's blood as part of a pagan ritual.
Now there are his LSD Journals, which contain writings full of pathos, philosophical meditations, classical references, anger and descriptions of imagined violence. The set of writings posted on his campaign website late Sunday evening ends with the words, "Let the Earth be drowned in Blood."
Invictus confirmed by message and email to FloridaPolitics Monday evening that the writings are "in real time during acid trips."
"They are both a literary experiment and a record of my experiences. Of course I acknowledge LSD use: that is the entire point of the journals," he wrote in the email to FloridaPolitics.
Invictus filed to run for the Senate in May. His candidacy, and revelations about his beliefs and behavior led to upheaval in the party. Adrian Wyllie, the party's candidate for governor in 2014, resigned as chair in protest in September. The party has disavowed Invictus, and he has acknowledged he is not "a certified candidate" of the party. Yet he remains the only Libertarian in Florida's U.S. Senate race.
His "LSD Journals" have 11 dated entries, loosely organized into 96 chapters of free verse, running more than 12,000 words, covering events ranging from Dec. 1, 2013, to Jan. 17, 2016.
In explaining, via email, why he released them, he referred to two excerpts, including one referencing the mythological god named Zagreus, with whom he relates.
"'Beneath the silk & steel, the slick hair & friendly eyes Zagreus there lurked. This downtown elegance is all part of the packaging I've been using to smuggle in All this Wild F- Culture The veil is now lifted — the trap is now sprung.' Also: 'I am the suburban time bomb detonating downtown at full cultural capacity.'" he stated.
"To answer your question directly, I think it's clear there is a message for the world. If you spent time trying to understand it spiritually rather than trying to analyze it from a mundane, political perspective, I daresay that message would leap off the page at you," he added.
That message begins with a discourse on power and what Invictus said was "a violence to life that cannot be rid of by civilization."
The writings describe several fantasies of violence. In one point there is a description of a fantasy of murdering a random jogger encountered in the Thornton Park neighborhood of Orlando. In another the writings declare a desire to rape a woman spotted in a Thornton Park bar. There are other, frequent allusions to guns and bullets and fantasies of their use.
"These 'troubling' episodes are not 'drug-induced fantasies' but primal currents unloosed," Invictus wrote in answering a question about those.
The writings also include proclamations that the writer is sinking into madness. But in his email, Invictus attributed that to context, stating, "no, I do not suffer from mental illness. I suffer only from a profound sensitivity to the reality civilized man deems fit to ignore."
Last updated on February 2, 2016