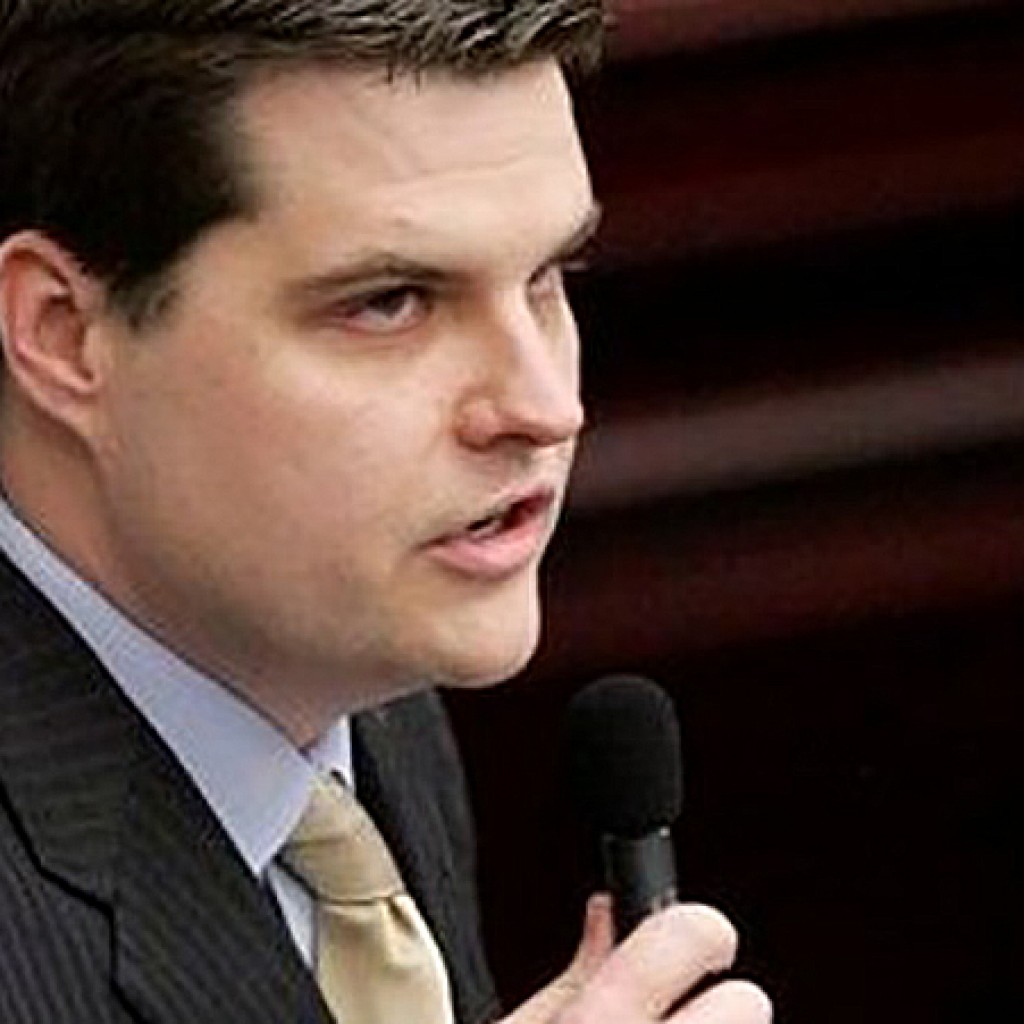 Chairman Matt Gaetz and members of his House Finance & Tax Committee were all smiles Wednesday as they presented their tax-cut package for 2016-17.
Aides jammed handouts into reporters' hands: "The House's $1 Billion Tax Cut Package." The plan (PCB FTC 16-04) cleared the panel and is headed to the House floor.
"The Florida House is down on taxes," Gaetz said, repeating a version of it several times over a 20-minute news conference.
But the devil, as is often found in the Florida Legislature, is in the details.
Gov. Rick Scott has just two requests for next fiscal year: $1 billion in tax cuts and $250 million for a Florida Enterprise Fund, a pool of business incentives.

What he got from the House, however, was more like a little less than $1 billion in tax cuts over two years.
The business rent tax cut, for example, goes from 6 percent to 5 percent beginning in 2017, and in 2018 would be reduced to 4 percent for one year only."
The House also didn't give Scott his request of killing the corporate income tax on retailers and manufacturers.
"The elimination of this tax will reduce the cost for businesses in Florida by about $770 million annually, attract more businesses to the state, and diversify Florida's economy by helping more businesses succeed," Scott said on his Florida First budget website.
The plan does slash taxes in a plethora of ways: A 10-day back-to-school tax holiday, a permanent elimination of the manufacturing equipment tax, a one-day (April 22) technology tax holiday for computers and related accessories, and even a reduction in the tax rate for pear cider, just to identify a few.
"Gov. Scott has been a bold leader on tax reform," Gaetz said. "He encourages and inspires the discussion by setting ambitious goals …
"Some of Gov. Scott's goals have been included. I think there's a lot of synergy, a lot of overlay. There were some ideas … that we were unable to accommodate at this time, but, you know, hope springs eternal."
Across the rotunda, senators are moving on the Florida Enterprise Fund but are dubious on $1 billion in tax cuts.
"We're building the budget right now," Senate President Andy Gardiner told reporters at a media availability Wednesday with Scott. "We're very committed to doing tax cuts. We'll do everything we can."