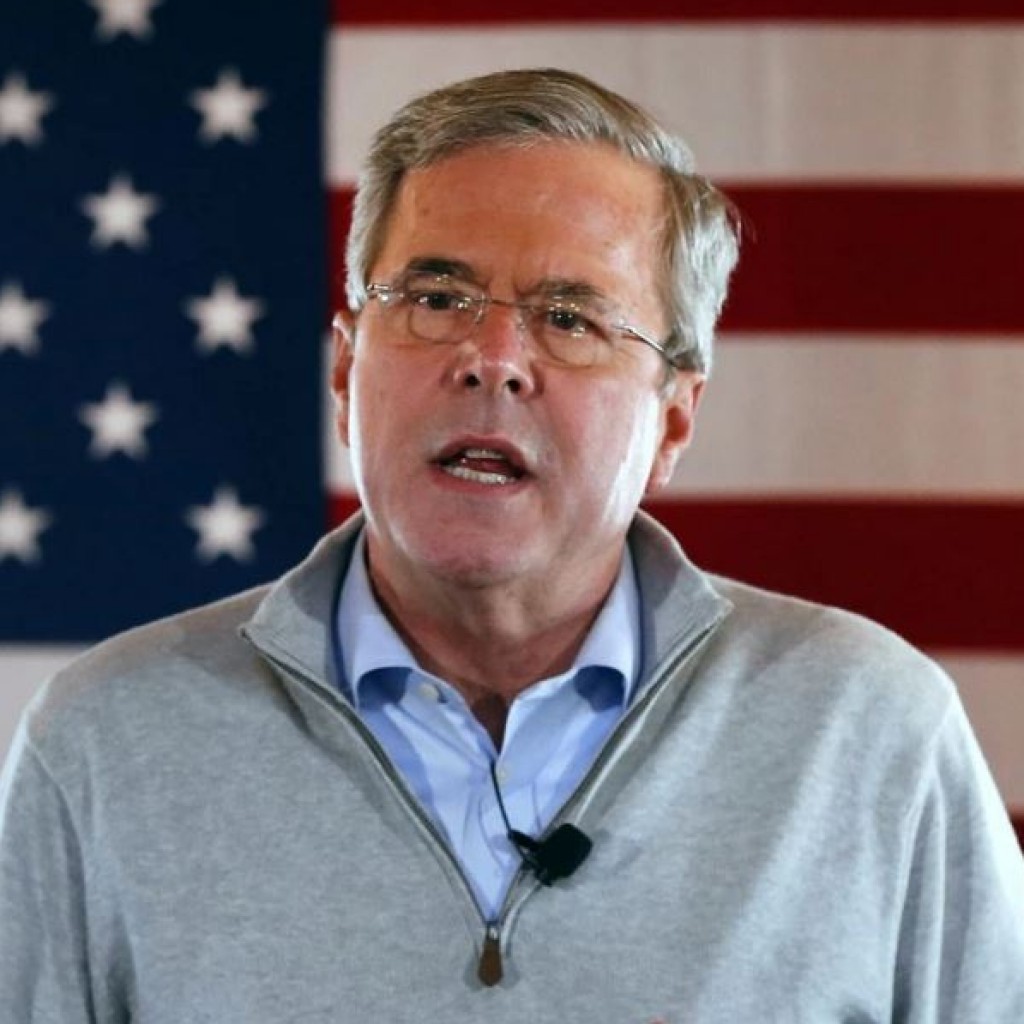 The days are getting shorter for Jeb Bush to make his case in New Hampshire.
In Bedford on Saturday morning in his only campaign appearance of the day, the former Florida Governor spoke to a packed auditorium at McKelvie Intermediate School, where he once again laid out his pitch on why he's the most capable person in the field of candidates to run the nation for the next four years.
Several people in the audience agreed that he is the best Republican running, but they also acknowledge that he may not win the nomination.
"Overall, I think he has the best overall qualifications and best programs to be President of the United States," said Henry Kinch, the former Mayor of Paducah, Rhode Island (their primary is in April). "He doesn't quite have the persona that lights up a room like Donald Trump, and I think probably is his biggest problem right now."
Along with his experience and "record of success" in Florida, Bedford resident David Kuhns says Bush's "emotional maturity" is a factor in why he is supporting him. He adds that a lack of charisma is what's hurting Bush. "Marco has it in spades," he says, referring to the the newly christened Republican establishment favorite. He's very passionate, and embraces a vision, and I think that's what Jeb is lacking."
Kuhns believes that Hillary Clinton "should be in jail" for her alleged transgressions involving her passing on emails that were classified on her private server.  "I'm also concerned if he (Bush) has the will to attack Hillary Clinton if she's nominated."
John Landergan, a student at Northeastern University in Boston who made the trek to Bedford with his political science class, says he's leaning towards Bernie Sanders, but says Jeb is "a very solid candidate." He also realizes in the current political culture, being level headed and moderate doesn't work in 2016. "I think this election season, he may not be what the voters are looking for."
Two days after Barbara Bush joined him for a campaign event, the candidate was joined by wife Columba and sons George P. and Jeb Jr. in Bedford. And South Carolina Senator Lindsey Graham and former Homeland Security head Tom Ridge gave opening remarks.
Speaking hours before the last GOP debate before the New Hampshire primary, Bush told the audience that when they watch the forum, "Who will be on the stage tonight with a proven record of fixing problems? Who has a record of not cutting and running, but solving problems. You're looking at him. His name is Jeb Bush."
Bush continues to sell himself as the only Adult in the Room, blasting recent comments by Ted Cruz and Donald Trump as being irresponsible, specifically The Donald's line that he would "bomb the sh*t out of ISIS."
"Really?" Bush pondered aloud. "Is that a serious thought?" as the audience laughed and then clapped along. "The next Commander in Chief has to have the back of the young men and women that we send overseas to keep us safe," he said. "And that kind of talk only endangers their lives. …we're living in dangerous times. We're not running for the backbench of the U.S. Senate. We're running for the presidency of the United States!"
For all the high mindedness, however, Bush may have made a Freudian slip about what it takes to win a primary election against people he considers his inferior. Talking about he believes in the joy of being a public servant to motivate a leader, Bush said, "I don't give a …you know what, about whether I'm popular or not. That is fleeting."