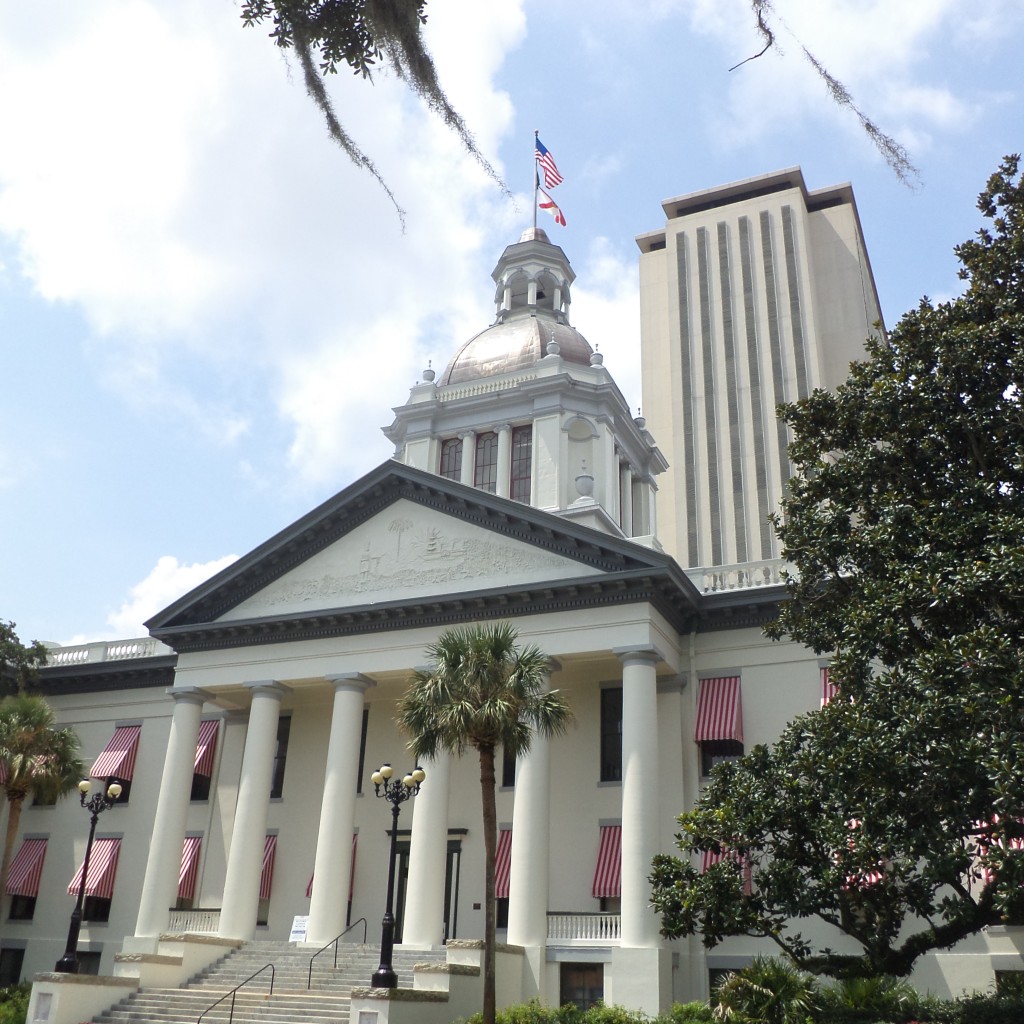 A bill that would ban discrimination against the lesbian, gay, bisexual and transgender community has one more chance of passage.
The Senate judiciary committee on Monday temporarily postponed the measure (SB 120). The measure, which prohibits gender- and sexuality-based workforce discrimination, will be taken up again Tuesday.
Nadine Smith, CEO of Equality Florida, said in a statement:
"We are not done. The bill lives to fight another day, and we will continue to push lawmakers to vote in support of basic nondiscrimination protections for LGBT Floridians. Florida is at a historic crossroads, and the nation is watching to see whether lawmakers turn the third-largest state in the country toward progress or lurch it backwards."
A bill that removes local municipalities' ability to select their own election dates cleared the House 70-47 this past Wednesday. Under the bill, all municipal elections can either be held on the same day as the general election in even-numbered years or the first Tuesday after the first Monday in November in odd-number years.
The elections can also be held on one alternative date, as long as the supervisor of elections and all the municipalities within the county agree to the date.
Randy Henderson, president of the Florida League of Mayors and the Fort Myers mayor said in a statement:
"It is disappointing that the Florida House of Representatives voted to preempt the authority of cities to set the date for municipal elections. This aggressive overreach thwarts a community's ability to make decisions that work best for them.

Cities decide election dates based on various factors – and no two cities are the same. If this legislation is signed into law, the fallout will be dramatic. In addition to significant cost increases, this preemption is proven to lead to voter fatigue and the possibility of voters not voting on important local issues.

The majority of Florida's 411 municipalities do not currently hold municipal elections in November. This legislation would require an unnecessary overhaul of a system that has worked well for our communities. We urge members of the Florida Senate to carefully consider the values of local decision making as the bill makes its way through their chamber."