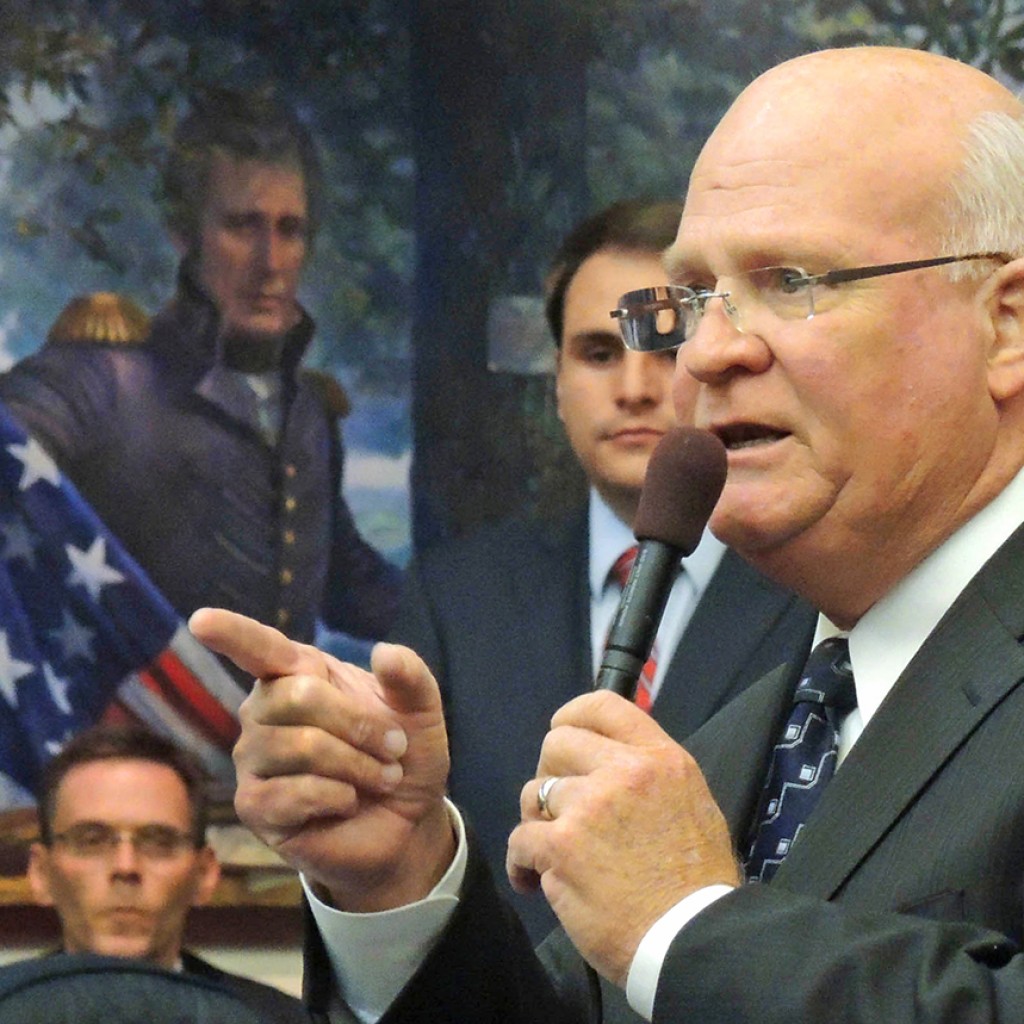 Belleview Republican Rep. Dennis Baxley said Thursday he's shifting his Senate campaign to  newly redrawn District 12, because of incumbent Republican Sen. Alan Hays' decision to run for the Lake County elections supervisor post.
"This district is my home. It is where I have done business, raised children, and served the public. I am honored to have the opportunity to now represent them in the state Senate," Baxley said. "Florida is on the verge of a new era of prosperity, and this district needs a senator who has the experience and leadership skills to make sure that our area is not left behind. I believe that I am the person best prepared to be that leader."
The third-term House District 23 representative is unopposed, according to Florida Division of Elections records. He likely won't face serious competition from a Democratic candidate because the district provides a substantial Republican advantage. Republican Mitt Romney carried the district with 61.5 percent of the vote in the 2012 presidential election, and Gov. Rick Scott performed similarly in his 2010 contest against Democrat Alex Sink.
Baxley's fundraising numbers could dissuade some challengers as well. Though contributions have cooled in recent months, the candidate had about $110,000 cash-on-hand in his campaign account as of the end of January.
Before swapping to District 12, Baxley had been running for the old District 5, held by termed-out Republican Sen. Charlie Dean. That district included Baxley's home base in the Western third of Marion County although new district maps approved by Florida courts in 2015 split the county into northern and southern halves.
The south half of the county, including Belleview, was drawn into District 12 alongside with northern Sumter and Lake counties. Baxley's South Marion base contains about 30 percent of the district's electorate, with Sumter County retirement community The Villages holding another 23 percent of the vote. The balance of SD 12 voters live in Lake County.
Baxley is in his second stint in the House, having served from 2000 through 2007 before re-entering in the 2010 cycle, and the quirks of redistricting will set him up for a couple of extra years in the Senate, too.
Because of the new districts, all Senate seats are up this cycle instead of just the odd-numbered districts. The 2016 elections for even district seats will be for two-year terms, and winners will still be eligible to run for four-year terms in 2018 and 2022.