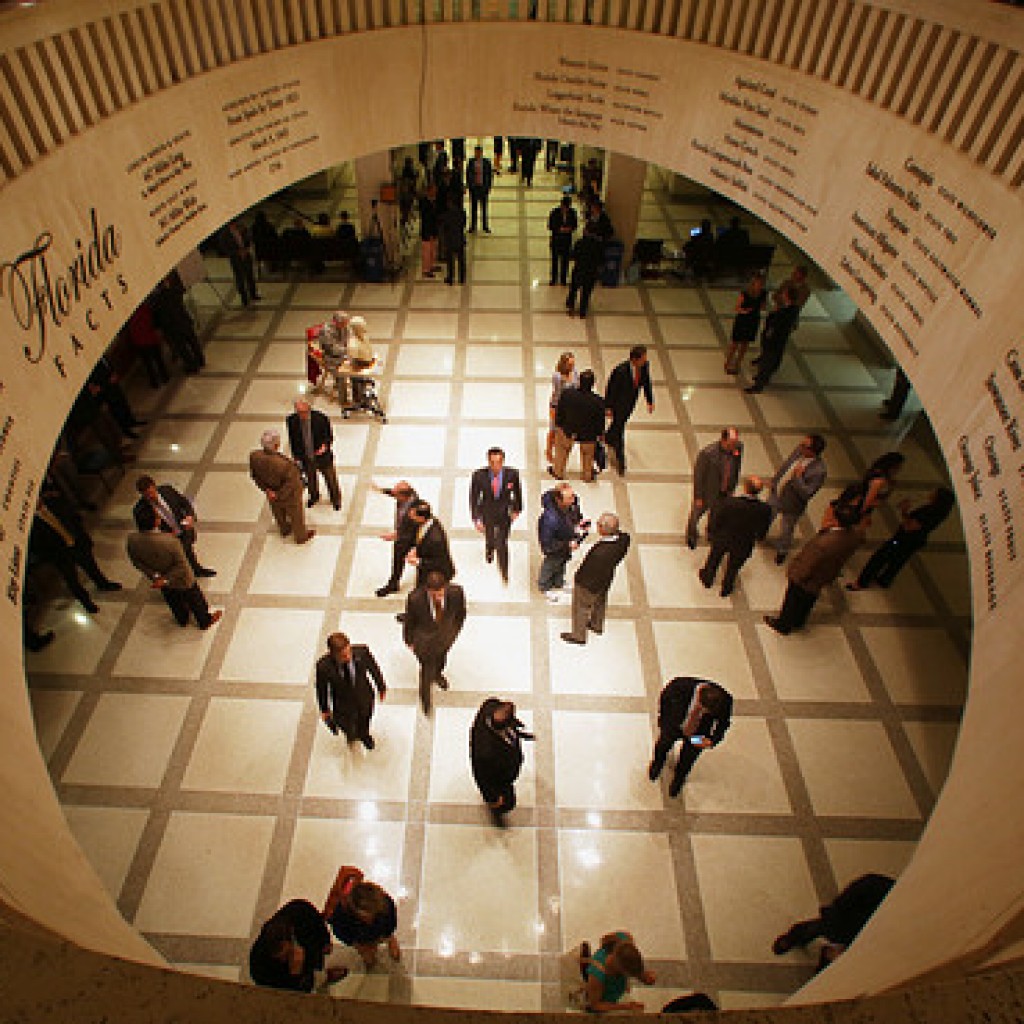 Ballard Partners, the Tallahassee-based firm with offices around the state, has repeated as the top paid legislative lobbying concern, reporting median compensation of $2,346,000 for the last quarter of 2015.
The state released lobbying compensation data on Monday, with LobbyTools crunching the numbers. Ballard Partners, formed by Republican insider Brian Ballard, also came out on top for the third quarter, records show.
In second and third place for the fourth quarter were Southern Strategy Group, founded by Republican lawyer-lobbyist Paul Bradshaw, with $1,755,000 and lobbying legend Ron Book with $1,695,000.
All told, registered legislative lobbying firms reported earning a median figure of $31,650,000 during the fourth quarter (October-December) of 2015, according to LobbyTools.
Though state law requires lobbying firms to report revenue, it only requires them to do so in general ranges, not in precise amounts.
Rounding out the top compensation list (median figures) are:
Capital City Consulting LLC: $1,345,000
Greenberg Traurig PA: $1,007,000
The Rubin Group: $876,000
Corcoran & Johnston: $871,000
Johnson & Blanton: $805,000
Metz Husband & Daughton PA: $615,000
GrayRobinson PA: $580,000
Floridian Partners LLC: $565,000
Capitol Insight LLC: $550,000
Smith, Bryan & Myers, Inc.: $505,000
Colodny Fass, P.A.: $425,000
The Mayernick Group LLC: $425,000
Anfield Consulting: $365,000
The Advocacy Group at Cardenas Partners LLC: $345,000
Holland & Knight LLP: $330,000
Becker & Poliakoff PA: $315,000
Ramba Consulting Group LLC: $305,000
The Fiorentino Group: $305,000
Gunster Yoakley & Stewart PA: $292,000
PooleMcKinley: $290,000
Advantage Consulting Team: $270,000
Heffley & Associates: $270,000
Rutledge Ecenia PA: $270,000
Spearman Management Inc.: $270,000
Foley & Lardner LLP: $250,000
Strategos Public Affairs LLC: $245,000
Larry J. Overton & Associates Inc.: $220,000
Next come the audits of the compensation reports for 2015. Next Thursday, members of the Auditor's General staff will randomly pick legislative and executive branch lobbying firms to be audited.
"Once the lobbying firms have been selected, the list of firms will be posted," according to the Joint Legislative Auditing Committee. "All firms selected will be notified via certified mail, return receipt requested. Audits are scheduled to begin on or after May 1, 2016."
For a look at the concerns paying the most for lobbying services in the end of 2015, click here.