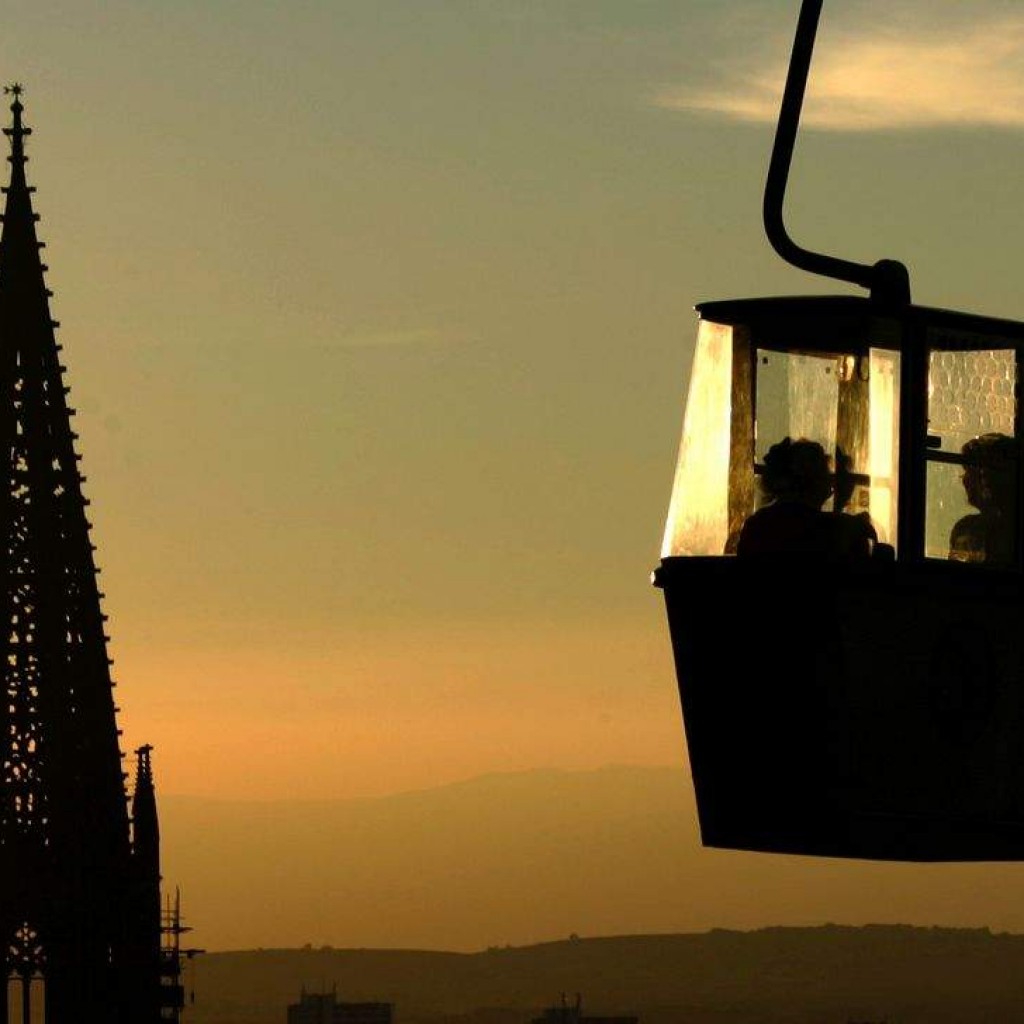 St. Pete wants to move its people around St. Pete over the roads. Earlier this month the city submitted an application for a $40 million federal grant with its big-ticket item focused on Aerial Cable Propelled Transit. Or Gondolas.
It's an almost Jetsonian vision invoking images of people floating along in bubbles. Though, in St. Pete's vision they're not floating, they're being pulled along cables connected to intermittent posts. And it's technology that already exists. Other countries use Gondolas as a means of transportation and they're used here in the U.S. at some sky resorts.
So why the lofty ambition? St. Pete is participating in a Federal Department of Transportation "Smart City Challenge" and its trying to set itself apart.
"Fourth Street is good example," said Evan Mory, the city's transportation director. "We wouldn't be widening Fourth Street because the buildings are close to the road, but with this, we can mount the supports in existing median and bypass the traffic below it."
The plan included in a grant proposal submitted last week would move people about the city from both North to South and East to West. It would include a line connecting to the beaches, with stop offs at Tyrone Mall and other popular destinations outside the downtown core.
Business districts like Carillon would be covered. So to would South St. Pete including the Skyway Marina District.
It's a step outside the current transportation initiatives underway in the city and county. A bus rapid transit line in the works to connect downtown to the beaches leaves out Tyrone and parts of West St. Pete. City Council member Charlie Gerdes who represents that area has lamented that.
The Central Avenue Trolley that the city subsidizes each year to make lower fares for uses doesn't branch south into South St. Pete where transit is a much-needed commodity.
A proposed bike share program that would go into the Midtown area of South St. Pete would help with the first and last mile issue associated with the current bus system whereby riders have a difficult time getting to and from bus stops. But it does little to provide more robust transit options for people in a community among the most transportation – challenged. And City Council doesn't seem in too much of a hurry to get the plan approved.
After a sweeping proposal to increase transit in Pinellas County failed in 2014, it also seems unlikely that voters would be willing to approve a sales tax hike to pay for improvements.
With all of that in mind, the pie in the sky idea of Gondolas suddenly doesn't seem such a stretch.
It's cheaper than rail – the token component of the failed 2014 Greenlight Pinellas sales tax referendum. The city already owns most of the space needed to build the infrastructure since it would use medians in most cases. And they aren't even the first city to think up the idea. Clearwater City Council member Doreen Hock-DePolito has had her eye on something similar for quite some time to connect that city's downtown with Clearwater Beach where congestion along the Clearwater Causeway has long been a problem.
The applications containing what Mory described as "30,000-foot type of applications" were due February 4. Five finalists will be chosen in March and given $100,000 each to further develop concepts. Fine tuned concepts would be due in May with the winner announced in June.
The winner would also be eligible for a potential extra $10 million to help pay for infrastructure.
Other components of the city's grant application include parking management improvements downtown The city is already slated to get $3.6 million in 2018 for things like message board signs downtown. They hope to further leverage those funds with the $40 million if the city wins.
They also included in the grant application plans to finish converting street lights to LED. That new technology allows the lights to serve as wireless hotspots meaning much of the city would be wired for wifi.
However, Mory explained that wouldn't mean people in businesses near a traffic light could ditch their internet. The system would work best for people driving in cars or standing at street corners.
St. Pete will compete with more than 75 other cities and metropolitan areas including Tampa. Tampa's goals are not quite as fanciful as St. Pete's. They're proposing a series of gadgets to help with transportation including real time parking info that can direct drivers right to parking spaces and various uses of autonomous vehicles.
The grant is exclusive to just mid-sized cities like St. Pete and Tampa. The grant money, if awarded, would be spread out of three years with $15 million issued this year and next and another $10 million in 2018.