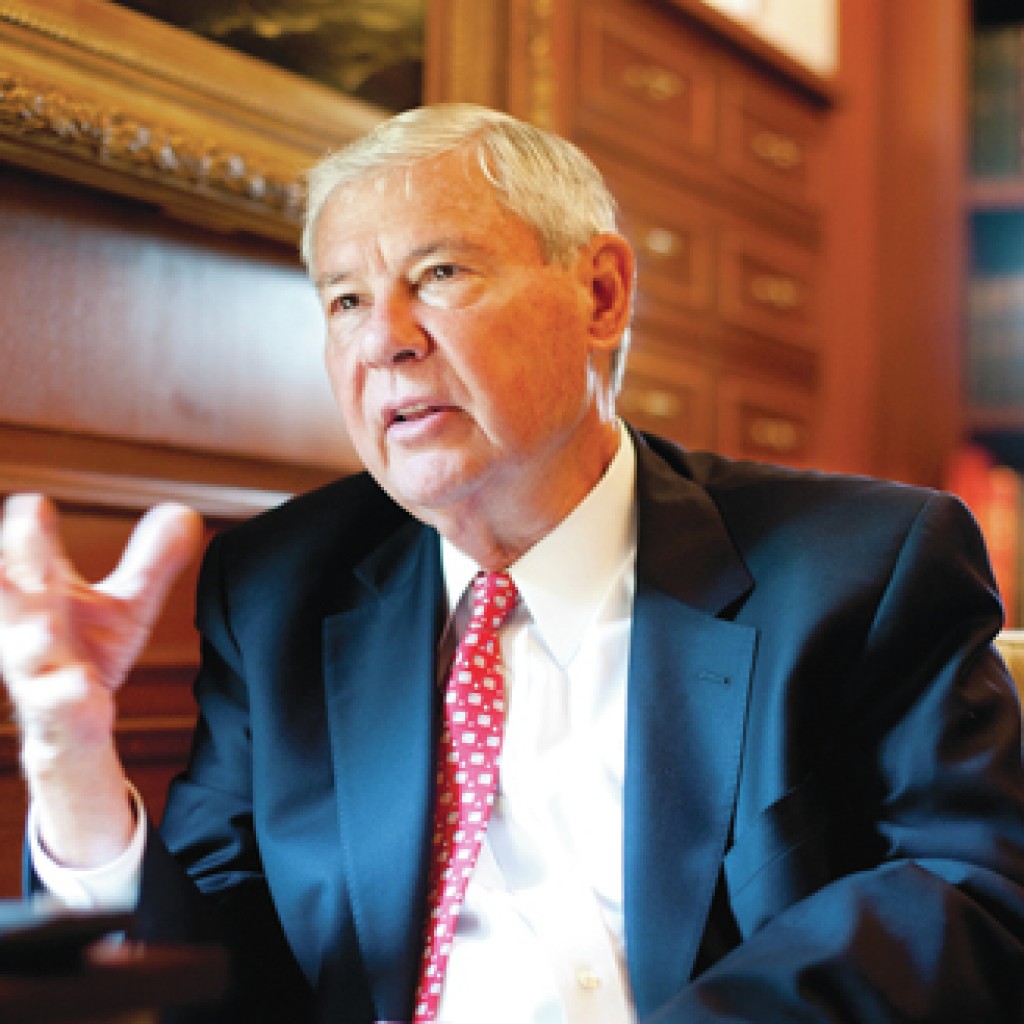 This week in Jacksonville, former Florida Gov. and U.S. Sen. Bob Graham rallied people upset with the Legislature over Amendment 1 funding by telling them to get vocal and train to become citizen-activists.
"We have an organization called the Florida Conservation Coalition, and its purpose is to try to get citizens involved," Graham said during an appearance on the WJCT quarterly program "Policy Matters." Graham was responding to a caller angry about budget proposals for the conservation amendment, approved by 75 percent of Florida voters.
"Last year at JU we did training sessions where we prepared citizens with the skills to be able to effectively lobby their legislators, primarily on behalf of Amendment 1 and other conservation matters. I'd like to invite you to attend our next training session. We assign a legislator to each one of these people, and they the citizen-activist becomes responsible for establishing a relationship with the legislator so he or she has confidence in the citizen, and then providing the legislator with good information."
Amendment 1 was approved by the state's voters in 2014 to set aside money to buy, improve and restore land and water resources. Graham took outraged calls over the issue, who noted that the environmental trust fund, expected to raise $10 billion over the next two decades to save the state's stalled conservation efforts, may instead be spent on more mundane matters such as risk management insurance.
The Florida Wildlife Federation and other groups already are suing the state in circuit court in Tallahassee over the same issue in the current state budget passed a year ago. The lawsuit claims the state is spending less than 10 percent of the available $596 million for land purchases, and misappropriates $237 million for purposes ranging from salaries and equipment to liability insurance.

For Graham, who has long been vocal about the environmental protection of the Everglades and the state's water resources, Amendment 1 is about the future.
"Our state ended the 20th century with about 18 million-plus people. It's projected that by the end of the 21st century, at a minimum, we will have close to 40 million in Florida, and could have substantially more than that. That's the Florida that Amendment 1  is looking at. How do we prepare in terms of protecting the most important lands that in turn protect our water supply, such as the banks of the St. Johns River? Those are the kinds of issues citizens can take to their legislators, and sign up to become a citizen-activist."
Graham appeared on the program with former Alvin Brown Chief of Staff Chris Hand. The pair are collaborating on a followup to their book, "America: The Owner's Manual." It's due out this summer.