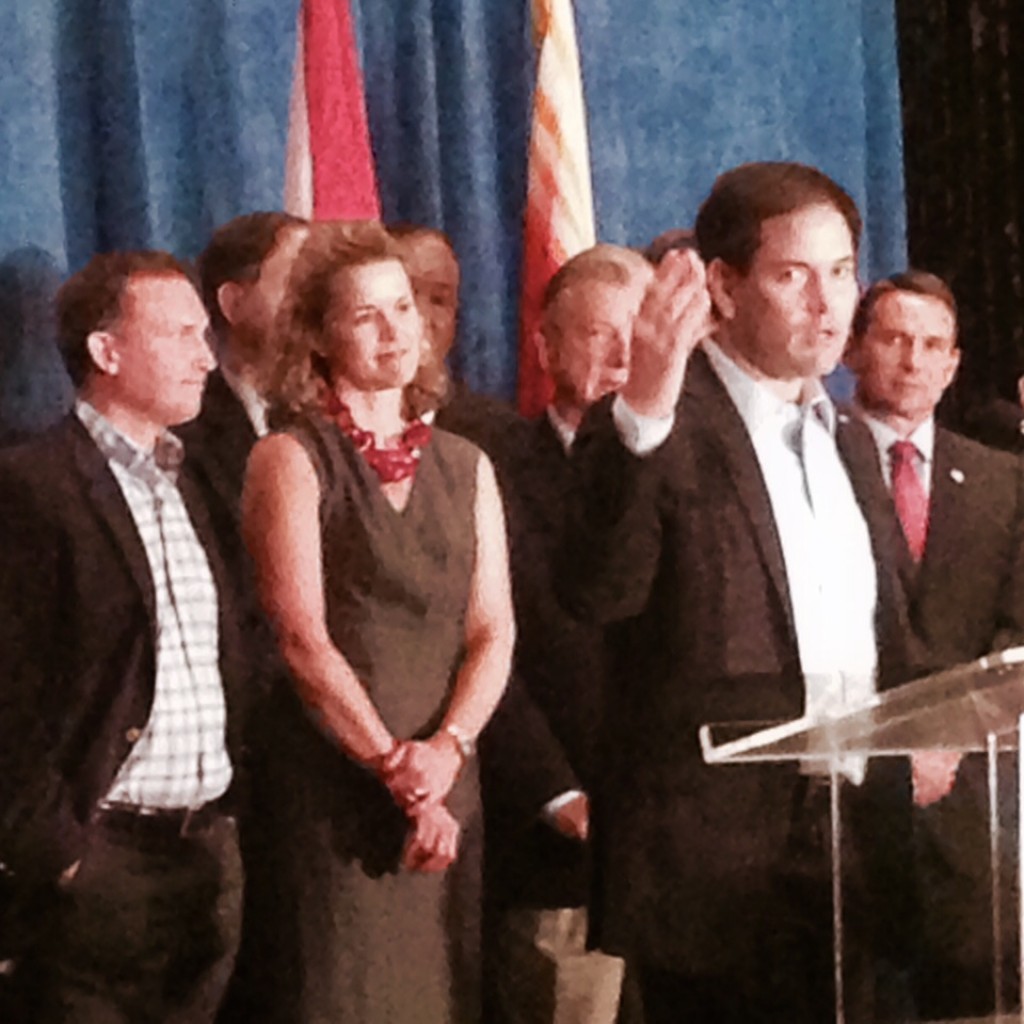 In a statement Sunday, Jacksonville Mayor Lenny Curry endorsed Marco Rubio for President.
Rubio made a high-profile trip to Jacksonville to support Curry in May for Mayor; now, with the race for GOP nominee becoming a three-person battle, Curry has returned the favor.
For conservatives this election represents an opportunity to lead a new generation of Americans into a prosperous future. To do so, requires a President who is aspirational, accomplished, and able to unite Americans to a shared vision of less government with more freedom to see dreams become reality.

For years, Marco Rubio and I have worked together for the conservative cause. We have fought for a brighter future and sought to demonstrate how Republicans lead. Today, and in this election for our nation's future, I am proud to once again stand with my friend Marco Rubio.

Marco will rebuild our military and defend our nation from the threats around the World. He will make certain we honor the promises our nation makes to our veterans. Marco will support law enforcement and local communities as we combat crime and hopelessness in our cities. And, he will tear down the bureaucracy that stands between success and an American with the dream to start a small business.

In a contest that has included many good candidates, I proudly endorse the only candidate who can unite our party and unite our nation. Early voting is underway and this election is so important. I urge my fellow Republicans to cast their vote for Marco Rubio by March 15, then join with me and elect Marco as our nation's 45th President in November.
This writer predicted that Curry would endorse Rubio a day after the South Carolina primary, and it has come to pass exactly that way because it is a natural fit.
The two men, political allies for years, are standard-bearers in their roles for the modern GOP. Curry as the rare Republican big city mayor; Rubio as the new standard-bearer for movement conservatism on the national stage.
Rubio understands Jacksonville and has an affinity for the local GOP that is reciprocated. Curry's endorsement comes with the full weight of the local GOP establishment, and signals that many more Florida Republicans who might have been weighing their options will be weighing in soon.