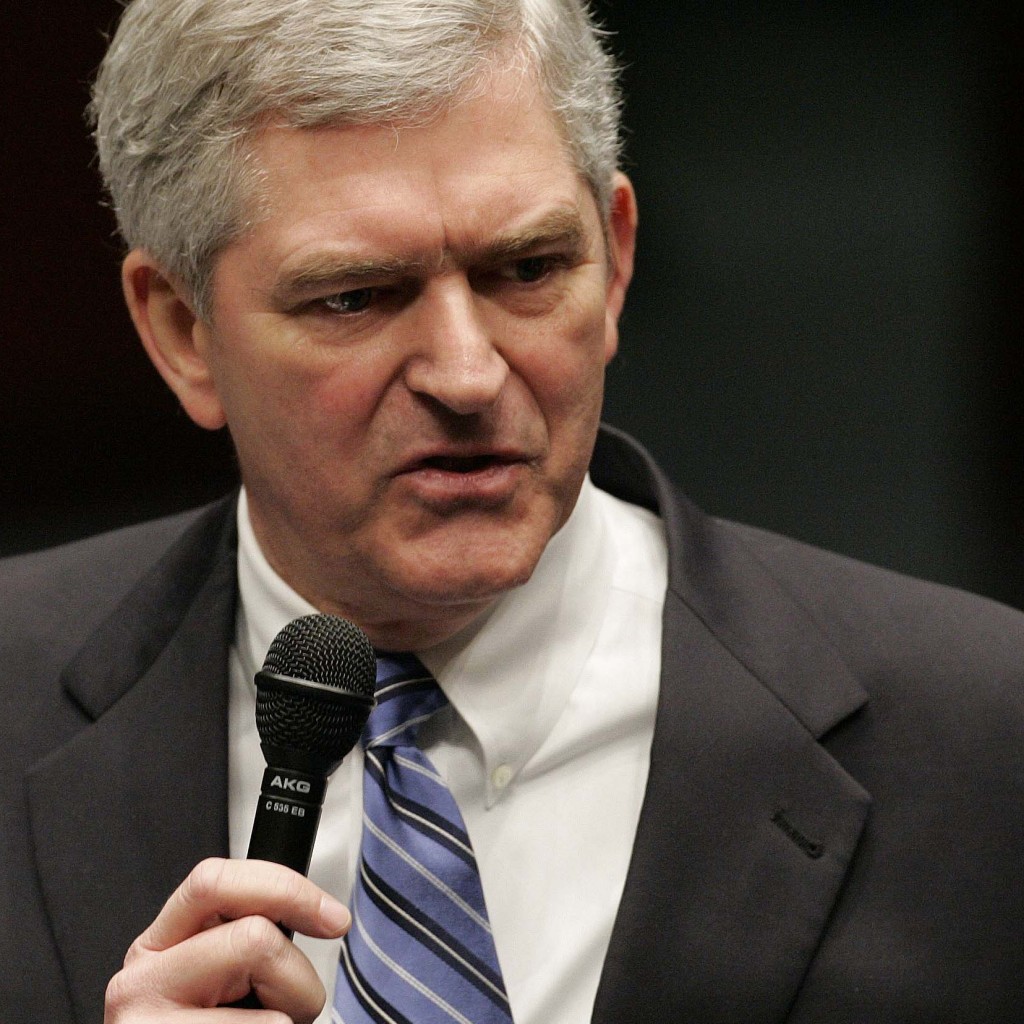 With his chances of being re-elected in his current Congressional District 10 seat virtually nil after redistricting last summer, Orlando area GOP U.S. Rep. Daniel Webster announced Monday that he will run for the Congressional District 11 seat now held by Rich Nugent, who announced last year he will not run for re-election.
"I'm running for another term in Congress because there is still much to be done to reform the process and fix what is broken in Washington," Webster said in a statement. "For the past five years, I have fought to change the power-based, staff-driven Congressional process into one based upon principles."
That's not just rhetoric. Webster challenged then House Speaker John Boehner when his bid for re-election came up in January 2015. He received only 12 votes.
However, Webster was on to something, and the pressure continued to build upon Boehner throughout 2015, ultimately leading to his resignation later in the year. Webster then became the choice of the arch-conservative House Freedom Caucus as his replacement, before the GOP rallied around Paul Ryan.
Webster is a former House Speaker in the Florida Legislature. He was elected to the CD 10 seat in 2010, defeating then-Democratic incumbent Alan Grayson.
After redistricting, however, CD 10 is now heavily Democratic in party registration (46 percent to 28 percent Republican), and there is a contested primary race already ongoing on that side of the aisle.
Congressional District 11 is extremely large, including all or parts of Citrus, Hernando, Lake, Marion and Sumter counties. Webster's press release notes that he owns a home in Lake County, so he won't be a total outsider in running for the seat.
After Nugent announced last fall that he would not run for re-election in 2016, his then chief-of-staff, Justin Grabelle, announced he would run for the seat. Though Nugent immediately endorsed him, other big name Republicans in the district have resisted.
"I'm proud to have the support of our community and look forward to being their voice in Congress," Grabelle told FloridaPolitics.com. "Our country needs strong, conservative leaders who are willing to take a stand. Unfortunately, Washington has a tendency to change people. Career politicians seem to be more concerned with Washington's inner workings than getting results for the people they represent. Quite frankly, our community doesn't care about Washington's petty political games. They want results."
Jack Martin, a businessman and clergyman, is also running in the Republican primary, while rancher Kelly Rice considers entering the contest.
Democrat Dave Koller, who lost to Nugent in 2014, is again running for the seat in the strongly GOP-leaning district.