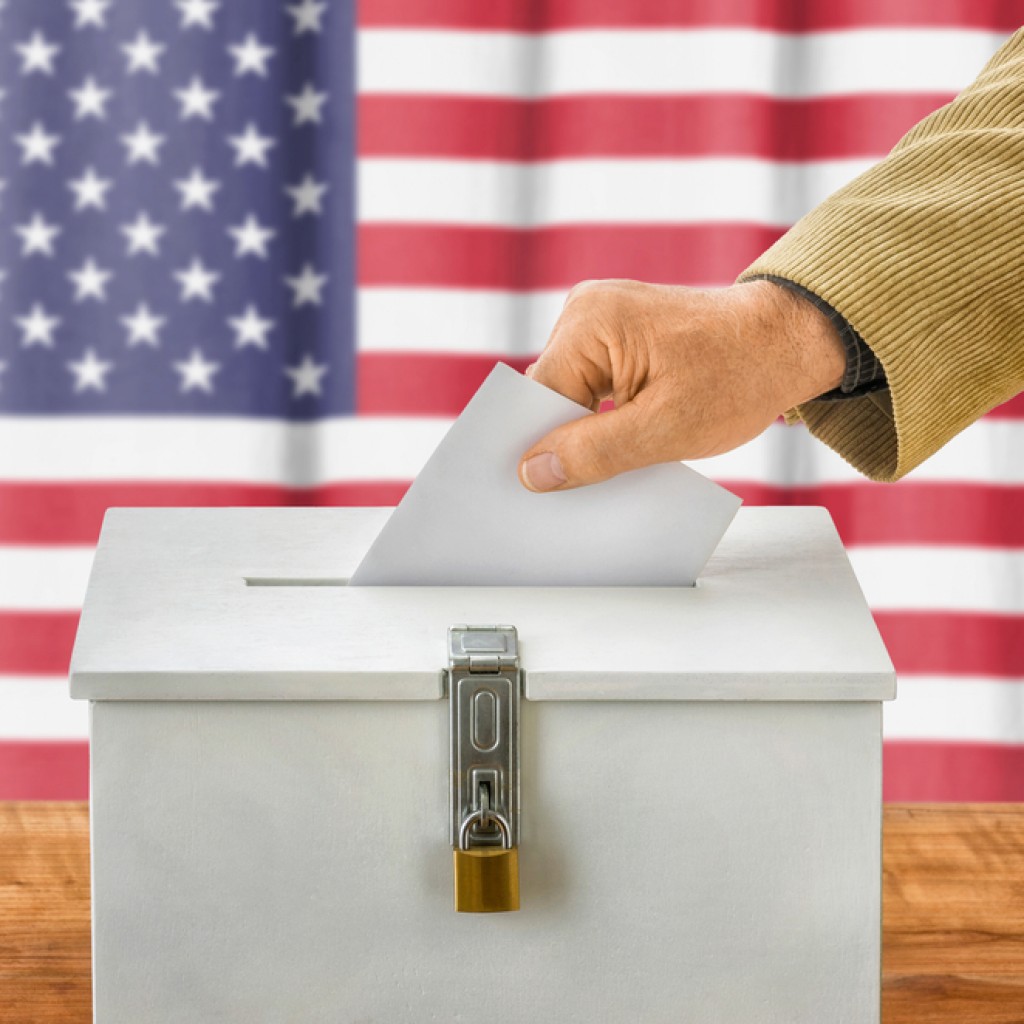 The field of 17 candidates is now down to just five, but the heavy favorite in tonight's GOP Nevada caucus remains Donald Trump, fresh off his 10-point victory in South Carolina on Saturday night. A poll taken last week had the NYC business mogul up by over twenty points over Marco Rubio. 
Thirty delegates are at stake, and will be awarded proportionately, meaning the still-crowded field could be split significantly.
Like the Palmetto State primary, the Silver State caucus's only real drama may be simply watching to see who comes in second place, with Rubio and Ted Cruz expected once again battling it out to get bragging rights of some sort.
Rubio dominated Monday's news cycle by churning out hourly press releases of major Republicans who are now backing him in the race, including affirmations of support from U.S. Senator Orrin Hatch of Utah, Arkansas Governor Asa Hutchinson and former presidential candidate Bob Dole.
Here is the latest from Nevada.
8:50 a.m. – Rubio has edged out Ted Cruz for second place in the Nevada caucuses. The Associated Press finds the difference was fewer than 2,000 votes.
In an appearance on NBC's "Today" show, Rubio says that it will be easier to stop Donald Trump once the race is narrowed.
1:55 a.m. – Trump will collect the most delegates from the Nevada caucuses. But even though he won by a large margin, he might not get a majority of the 30 delegates at stake.
Trump won at least 12 delegates and Marco Rubio and Ted Cruz won at least five apiece. Eight delegates are still left to be allocated.
1:39 a.m. – Cruz says he can't wait to get home to Texas. The Republican presidential candidate says in Nevada that next week's Super Tuesday primaries, including the balloting in Texas, "will be the most important night of this campaign."
Cruz spoke at a Tuesday night appearance at a Las Vegas-area YMCA after an underwhelming performance in Nevada's caucuses. Cruz was heading to Texas shortly after the speech.
Supporter Glenn Beck introduced Cruz and said he's "totally fine with him being in third place, because Super Tuesday is coming. Texas is coming."
Cruz insisted that he's the only Republican candidate who can beat Nevada caucus winner Trump.
He says, "the undeniable reality that the first four states have shown is that the only campaign that has beaten Donald Trump and the only campaign that can beat Donald Trump is this campaign."
12:53 a.m. – Trump is celebrating his win in the Nevada Republican caucuses with a prediction that he'll soon claim the GOP presidential nomination.
The billionaire businessman tells supporters in Las Vegas that, "it's going to be an amazing two months."
He goes on to say, "we might not even need the two months, folks, to be honest."
12:32 a.m. – Nevada caucus-goers who decided who to support before the last week were key to Trump's victory in the state, according to early results of the entrance poll conducted among people arriving at their caucus sites.
Among those who decided who to support in the last week, about 4 in 10 supported Rubio. About a quarter supported Trump and about 2 in 10 supported Cruz.
But a majority of those deciding before the last week supported Trump, and they accounted for about 7 in 10 caucus attendees.
The survey was conducted for The Associated Press and the television networks by Edison Research as Republican voters arrived at 25 randomly selected caucus sites in Nevada. The preliminary results include interviews with 1,545 Republican caucus-goers and have a margin of error of plus or minus 4 percentage points.
12:29 a.m. – About 3 in 10 Nevada caucus attendees said the quality that mattered most to them in choosing a candidate is that he shares their values, according to preliminary results of the entrance poll.
That's slightly more said they want a candidate who can win in November or who can bring change, each chosen by about a quarter of caucus attendees. About 2 in 10 want one who "tells it like it is."
Trump was supported by nearly 9 in 10 of those caring most about having a candidate who "tells it like it is" and about 6 in 10 who wanted a candidate who can bring change.
Rubio was the favorite among those who cared most about electability, and Cruz among those wanting someone who shares their values.
12:15 a.m. – A crowd of several hundred supporters gathered at Trump's Nevada watch party at the Treasure Island hotel in Las Vegas burst into cheers and screams the billionaire businessman won the state's caucuses.
Some shouted "USA! USA!" as the caucus results rolled in.
Many of the supporters in the crowd are from out-of-state and decided to drop by the celebration while in town.
12:09 a.m. – Trump was supported by 7 in 10 of those who preferred an outsider, according to early results of the entrance poll conducted for the Associated Press and television networks.
Nevada caucus attendees were more likely than primary or caucus attendees in any state so far to prefer an outsider candidate, the preliminary results show.
Rubio was supported by a majority of Nevada caucus-goers who wanted to support a candidate with political experience over a political outsider.
That's a silver lining for Rubio. Nevada is the first state where any candidate earned majority support among those wanting a candidate with political experience over an outsider.
12 a.m. – Trump has won the Republican presidential caucuses in Nevada, giving the billionaire businessman three straight wins in the race for the GOP nomination.
Rubio and Cruz are vying for second place, far ahead of John Kasich and Ben Carson.
Preliminary entrance polls taken of Republican caucus-goers show that nearly 6 in 10 are angry at the way the government is working, and about half of them supported the billionaire businessman.
Trump was also supported by about 6 in 10 of those who said they care most about immigration, and nearly half of those who said they care most about the economy.
7:30 p.m. – Members of the Culinary Union are planning to protest in front of Trump Hotel Las Vegas while Nevada voters weigh in on the resort's polarizing namesake.
Culinary Union, the casino workers union, is staging a rally from 4 p.m. to 6 p.m. Tuesday, at the same time as Nevada's Republican caucus. Trump is expected to do well in the contest. The union wants to represent the hotel's workers, but the hotel is objecting to a recent union vote.
Culinary officials say the hotel's management wants to draw the matter out in a lengthy legal battle, and point out that Trump made a deal with his employees in Canada.
Officials with the hotel didn't immediately have comment on the demonstration.
The union represents 57,000 workers and hasn't endorsed in the 2016 presidential election.
4:50 p.m. – Trump warned his Nevada supporters to keep an eye out for what he described as "dishonest stuff" at their caucus sites tonight and report it to Trump volunteers or to police.
"If you see something going on that's fishy with the paper ballots, report 'em to the police," Trump says at his final pre-caucus rally held in Sparks, Nevada Tuesday afternoon. "'Cause I'll tell you what, a lot of dishonesty with this. You've just got to be careful."
Trump went on to say that some type of fraud is they only way he could lose the election, noting how much time he's spent here and the Las Vegas hotel that bears his name.
The other guys "they're all gone," he says, "they made their little speech this morning and they ran away."
"But Trump? I'm going to be here with you all night."
Trump also reminded voters that, unlike in Iowa," You don't have to sit around like a bunch of dopes. You can go in and you vote" and leave.
3:46 p.m. – Cruz says the detention center in Guantanamo Bay, Cuba, should not be closed as President Barack Obama has proposed.Instead, the Republican presidential hopeful said during a campaign stop Tuesday in Fernley, Nevada, that the facility should be expanded to house more terrorists. Cruz says shutting down the Guantanamo Bay facility will result in the release of terrorists who will ultimately need to be recaptured. Cruz says he fears Obama may also turn Guantanamo Bay back over to the Cuban government.
The Obama administration on Tuesday sent Congress its plan to shut down the detention center and relocate detainees to a U.S.-based prison. Cruz also joked about Obama's planned visit to Cuba next month, saying "it wouldn't be a terrible thing if he just stayed."
12:45 p.m. – Supporters of Trump are stressing to potential caucus-goers that they won't need to stick around for hours, like in Iowa, to cast their ballots Tuesday evening.
"Do you know you can vote and go, you don't have to wait around?" Trump volunteer Walter Seip, 74, a retired army colonel, told rally-goers as they lined up for a Trump event last night at a Las Vegas hotel and casino.
"Name of the game is you drive people in there to vote for Trump," he explained.
Trump's son, Eric, stressed the same message in a Twitter post that was re-tweeted by his father Tuesday morning: "Nevada remember you can "Vote and Go" – walk in vote and walk out!" he wrote.
Trump has made no secret of his disregard for the caucus system since coming in second in Iowa. He's argued that traditional primaries offer a more accurate gauge of a candidate's support.
12:40 p.m. — Nevada's influential Mormons aren't being taken for granted in the state's Republican presidential caucuses Tuesday.
Members of the Church of Jesus Christ of Latter-day Saints only account for 4 to 5 percent of the population in Nevada, where the first white settlers were Mormon and the faith's bastion sits across the state line in Utah.
But they are politically involved, apt to turn out and perched at the highest levels of Nevada's political structure. They made up about a quarter of the electorate in the 2012 GOP caucuses won by Mitt Romney, a Mormon, according to voter surveys.
Many influential Mormons have flocked to Rubio, who was part of the church for a few childhood years when he lived in Las Vegas. Rubio now is a practicing Catholic and still has relatives in the state. Cruz, too, played for Mormon support, particularly to a subset of conservatives most concerned that changes on the Supreme Court could erase religious liberties.
12:30 p.m. – The former campaign spokesman for Ted Cruz says he is going to keep supporting the Texas senator as a voter, but he no longer works on the campaign in any capacity. Rick Tyler was asked to resign on Monday by Cruz after he tweeted a story that falsely accused White House hopeful Marco Rubio of insulting the Bible. Tyler confirmed to The Associated Press on Tuesday in a series of text messages that he did indeed resign when asked by Cruz. He says, "I am no longer on the Cruz campaign. Tyler declined to comment on the incident, but did say he would continue to support Cruz "as a voter." Cruz was forced to steer away from his campaign message on Monday, the day before the Nevada caucuses, addressing the Tyler situation and saying he had no choice but to seek his resignation.
12:15 p.m. – Trump's a good fit for Nevada: Trump is the overwhelming favorite to win Nevada's Republican Party caucus, says the strategists, operatives and activists who make up the POLITICO Caucus. Nevada political insiders – both Democratic and Republican – predicted Trump will win easily, with Rubio and Cruz splitting the rest. That said, POLITICO'S Steven Shepard writes it's not that Trump will actually win, but what will be his margin of victory that will be the important metric in the race, as is who finishes second. Since Nevada caucuses are closed – meaning only members of the Republican Party can vote – the final result could skew more in the favor of establishment candidates like Rubio and Cruz, who has been relying heavily on staunch conservatives. As for Rubio, the former Mormon and one-time resident of Nevada could have a much better showing than previous contests. Trump has momentum, one insider said, and lower turnout could seem to favor Rubio for a second place finish.
10:56 a.m. – Tweetage: @DanPfeiffer: It's very possible Rubio wins NV, Trump has no political organization in a low turnout contest in a state without a long caucus tradition
10:35 a.m. – The book of Mormon: Nevada's Mormon population will be crucial to victory for either Rubio or Cruz in the state's caucuses, writes Clare Malone of FiveThirtyEight.com. Without Mitt Romney on the ticket in 2016, the Mormon vote could be up for grabs, and Rubio and Cruz are each making a play. Despite a relatively small population, Mormons have a significant impact in Nevada, particularly in their voting habits. "Caucuses involve standing up and stumping for a candidate," writes Malone. "And that … is a natural fit for members of the LDS Church." Unlike other religious groups, which tend to vote in a block, Mormons have a more cosmopolitan view of the world, from their reliance on overseas mission work, with a more "nuanced" view of issues like immigration – a staple of the 2016 campaign.
10:30 a.m. – After a strong showing in South Carolina and the departure of Bush from the race, Rubio may be the beneficiary of mainstream Republican support, with a new influx of donors and endorsements from elected officials. However, according to Sean Sullivan of The Washington Post, Rubio's path to beating front runner Donald Trump "remains narrow and perilous." While his campaign is gaining momentum, Rubio has yet to win a state and the upcoming "super Tuesday" primaries March 1 have, as Sullivan says, "few chances for him to do so." Rubio's primary goal will be to meet or exceed thresholds – in some cases as high as 20 percent – to qualify for delegates in several states, many of which are friendly to both Cruz and Trump. After that comes March 15, with contests in delegate-rich states like Florida and Ohio, which are winner-take-all. A loss to Trump in Rubio's home state could prove fatal.
10:17 a.m. – This Tweet does not bode well: @RalstonReports – When will we see results from NV GOP that took 3 days to count 33K votes in '12? I'm told BEST case is most in by 2 AM Eastern
9:01 a.m. – Even though he hasn't spent much on the 2016 GOP primary, mega donor Sheldon Adelson "and his wife are still hoping to attend a Nevada caucus, where they could publicly declare their support," the Wall Street Journal reports.
7:41 a.m. – Nevada Sen. Dean Heller cut this video for the Rubio campaign, which emailed it out this morning.
— MONDAY —
10:30 p.m. – Trump has revealed he isn't in love with the caucus system of choosing national convention delegates.
Urging supporters to attend the Nevada caucuses Tuesday, the billionaire real estate mogul said "nobody even knows what it means'
Trump tells thousands of supporters at a pre-caucus day rally Monday evening in Las Vegas, "Forget the word caucus, just go out and vote, OK?"
Trump has repeatedly blamed Iowa's byzantine caucus system for his second-place finish to rival Ted Cruz in the state. He won the next two states that vote using more traditional primaries.
He said Monday, "The most important thing we can do is – I'm not going to use the word caucus – I'm going to use the word, just vote."
"I don't want to give you an excuse. What the hell is caucus? Nobody even knows what it means," he said.
Trump says he's planning to visit numerous caucus sites Tuesday and he expects to see his supporters there. He adds, "If you're not there, I'm going to be so angry. Don't make me have a miserable evening."
10:05 p.m. – Cruz got a hearty ovation in championing gun rights Monday evening, declaring anew to a crowd in Reno his opposition to amnesty for immigrants in the U.S. illegally and his support for abolishing the IRS.
Cruz also reiterated his support for turning federal land in Nevada over to that state and other western states and standing up for the nation's "Judeo-Christian values."
Speaking to about 400 people at a Boys and Girls Club gymnasium, Cruz said he's the one GOP candidate who can be trusted to appoint a conservative constitutionalist to the U.S. Supreme Court
The Texas senator said, "We are one liberal justice away from the Supreme Court ordering Ten Commandment monuments from being torn down all across the country."
9:51 p.m. – Trump is continuing to lash out at rival Ted Cruz on the eve of Nevada's GOP caucuses.
Trump tells a crowd of thousands in Las Vegas, "This guy is sick. There's something wrong with this guy."
Trump took specific issue with an ad Cruz's campaign has been airing that accuses Trump of being against turning over federal land in Nevada to state control.
But Trump says it's "not a subject I know anything about."
"Something to do with I want to take away your land? And I want to keep it in the federal government? I don't even know what the hell they're talking about," Trump said.
9:25 p.m. – Trump says he'd like to punch a protester in the face and bemoaned the "old days" when he said the man would have been taken out of the event on a stretcher.
Trump made the comments as security was escorting the protester from a Las Vegas arena, filled with thousands of Trump supporters on the eve of the Nevada caucuses.
The guards were being "very gentle," Trump says, allowing the man to be walk out of the arena smiling.
Trump began: "You know what I hate? There's a guy totally disruptive, throwing punches. We're not allowed to punch back anymore."
Reporters didn't see why the man was ejected, and it was unclear whether he had actually thrown any punches.
Still, Trump went on: "I love the old days. You know what they used to do to guys like that when they were in a place like this? They'd be carried out in a stretcher, folks."
The crowd thundered in agreement.
"I'd like to punch him in the face," Trump added.
5:05 p.m. – Rocker Neil Young says he's dismayed that Trump is the Republican presidential front runner, saying, "America gets what it deserves with this election.
And that, he suggests, could mean "a reality TV White House."
The Canadian musician clashed with Trump last year when Trump used his song "Rockin' In The Free World" without asking for permission. Young tells the Associated Press in an interview Monday that Trump has every right to use his music, and that he "only pointed out that he didn't ask me."
Young supports Democratic candidate Bernie Sanders. He called Trump "an interesting character," but he disagrees with "many, many of the things he says and the way he is." He made a reference to Trump's former reality show, The Apprentice, saying, "if America wants to have a reality TV White House, they can have it."
Young also says Trump is "so inhumane in the way he talks about women and the way he talks about all kinds of things, it's off the wall."
5:00 p.m. – The Rubio campaign is accusing rival candidate Ted Cruz of spreading a culture of deceit in his own campaign.
Cruz on Monday asked for the resignation of his spokesman, Rick Tyler, for spreading a story that falsely alleged that Rubio insulted the Bible. Rubio asked whether Cruz intended to fire anyone over the incident.
Cruz then announced that he had asked for Tyler's resignation. Rubio's campaign dug in.
Rubio spokesman Alex Conant says Tyler is "a really good spokesman who had the unenviable task of working for a candidate willing to do or say anything to get elected."
He adds that "It's high time for Ted Cruz to do the right thing and stop the lies."
The incident comes after the Cruz campaign falsely cast a news story as evidence that Ben Carson was quitting the GOP nomination fight.
Rubio and Cruz are vying for the support of core GOP voters to challenge front runner Donald Trump
4:55 p.m. – The super PAC backing Republican presidential candidate John Kasich plans to air a TV ad in Michigan, Massachusetts and Vermont featuring an emotional exchange he had with a college student at a town hall event.
The ad, called "Quiet," is narrated by actor Tim Allen. It shows teary University of Georgia student Brett Smith opening up to the Ohio governor about his personal struggles at a South Carolina campaign stop last week and Kasich hugging him.
Allen says "being president is more than the economy or health care." He says "there is a place for quiet strength" in the Oval Office.
The super PAC, New Day for America, announced Monday it will have more than 50 staff and 14 offices in a dozen March primary states. It plans a heavier presence in Michigan and Ohio – like it had in early-voting New Hampshire, where Kasich finished second.
4:50 p.m. – Ted Cruz slams President Obama and "useful idiots" who support the Cuban regime.
Cruz departs from his standard stump speech in Las Vegas to go after Obama for the president's scheduled trip to Cuba. Cruz recounted how his own father was tortured by Castro and fled the island.
Cruz says the "useful idiots" who lionize the regime don't understand that everyone is fleeing Cuba for the freedom of the United States.
One of Cruz's biggest political allies, Texas Gov. Greg Abbott, visited Cuba in December.
2:55 p.m. – Arkansas Gov. Asa Hutchinson says he's backing Marco Rubio's presidential bid, giving the U.S. senator from Florida his highest-profile endorsement in the state a week before its Republican primary.
Rubio's campaign on Monday announced the endorsement from Hutchinson, who was elected governor two years ago. In a statement, Hutchinson compared Rubio to former President Ronald Reagan, saying he could unite the country.
12:25 p.m. – House Majority Leader Kevin McCarthy says the Republican race is a two-man contest between front-runner Donald Trump and Florida Sen. Marco Rubio.
The No. 2 Republican in the House said on Monday that Trump's victory in South Carolina dealt a blow to Texas Sen. Ted Cruz's strategy to win the nomination.
McCarthy said the determining contest will be Florida's GOP contest on March 15, in which the winner takes all of the state's 99 delegates.
The California congressman says, "If Rubio can't win Florida, I think it's pretty difficult" for the Florida senator to continue his campaign.
McCarthy said he could work with Trump, or anyone else who is the GOP presidential nominee.
McCarthy said Trump's momentum and success reminds him of when Arnold Schwarzenegger was elected governor in California and took office in 2011.
Interviewed on MSNBC's "Morning Joe," McCarthy said Ohio Gov. John Kasich would be an excellent president. He said that on paper, Kasich "seems like the very best."
11:25 a.m. – Rubio says he's "anti-prostitution."
But the Republican presidential contender says he wouldn't make prostitution a federal crime to stop the practice in Nevada, should he win the presidency.
Rubio made the comments on Monday ahead of a campaign appearance in Elko, Nevada, where prostitution is legal.
He said, "I wish Nevada would make it illegal. But that's their decision to make. I don't agree with it." He added that prostitution "victimizes the people who are participating in it" – the prostitutes themselves.
Rubio says he wants to shrink the federal government, so he wouldn't want to make prostitution a federal offense.
He said, "I think you can be against something and still say, 'but I don't want the federal government involved in federalizing something.'"