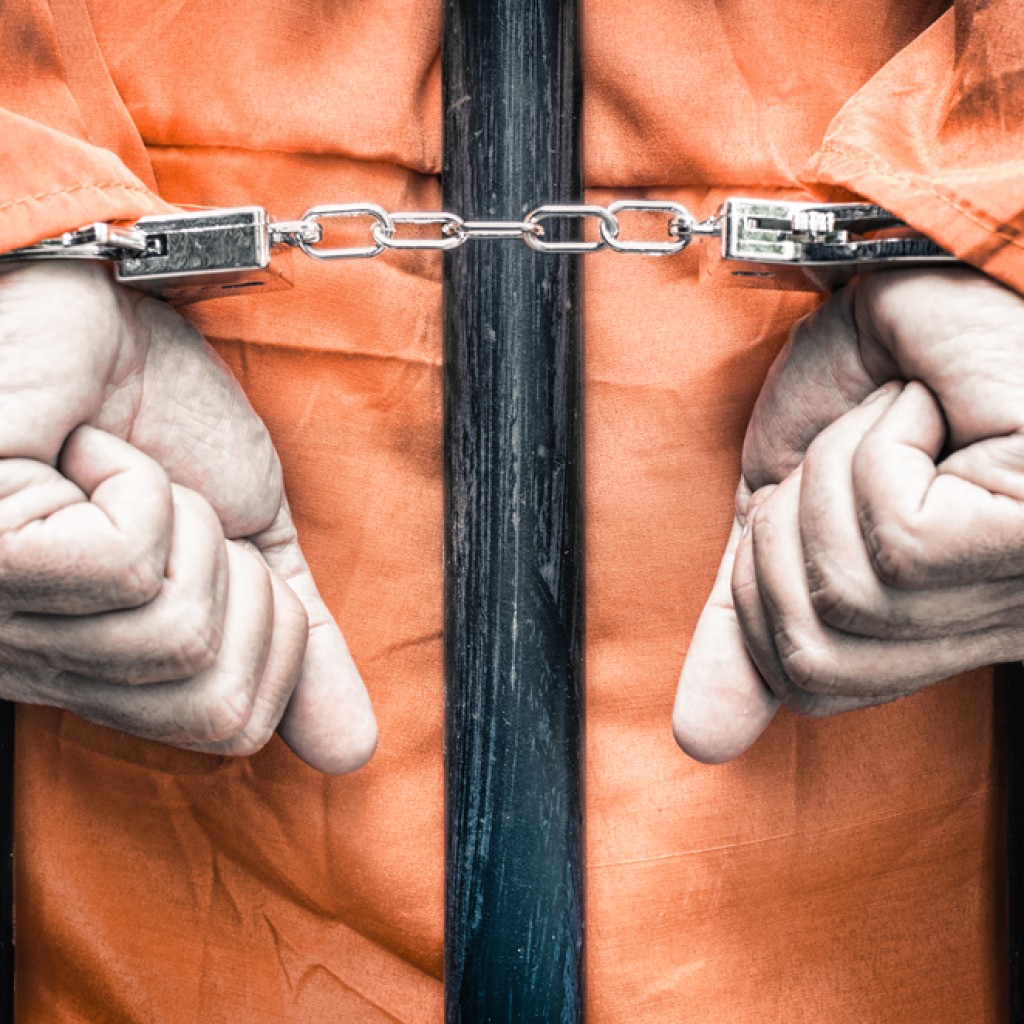 President Barack Obama on Tuesday proposed to "once and for all" close the detention center at Guantanamo Bay, Cuba, and transfer remaining detainees to a facility in the U.S., though his plan does not specify where.
Obama said that despite significant political hurdles and congressional opposition he is making one last effort to shutter the facility.
"I don't want to pass this problem on the next president, whoever it is. Are we going to let this linger on for another 15 years?" he said, in an appearance at the White House. "Keeping this facility open is contrary to our values. It undermines our standing in the world. It is viewed as a stain on our broader record of upholding the highest standards of rule of law."
Obama's proposal ducks the thorny question of where the new facility would be located and whether Obama could complete the closure before he leaves office.
Here is a compilation of reactions from Florida elected officials and politicians to Obama's proposal:

U.S. Senator Marco Rubio, a member of the Senate Select Committee on Intelligence and the Senate Foreign Relations Committee, today co-sponsored the Naval Station Guantanamo Bay Protection Act introduced by Senator Richard Burr, that would permanently prevent the transfer of Naval Station Guantanamo Bay to the Cuban government absent congressional authorization.
"Since announcing the re-establishment of diplomatic relations with Cuba, President Obama has given the Castro regime concession after concession, prioritizing political promises over national security, the integrity of America's justice system, human rights and democracy. The Castro regime is already ripping the American people off and now it's demanding the return of a U.S. naval station, which has been vital to Navy and Coast Guard operations in the Caribbean for over a century.
"Our military and intelligence services are trying to confront growing threats to our homeland, and we simply cannot hand over this critical base, especially not as the end result of President Obama's dangerous plan to release terrorists back into the battlefield or bring them to U.S. soil. Naval Station Guantanamo Bay has been an essential tool for our military to resupply U.S. ships supporting counter illicit trafficking and humanitarian missions in Latin America, as well as for mass migration contingencies. I am proud to support legislation to protect this base and keep it in American hands."
U.S. Rep. Mario Diaz-Balart:
"Once again, President Obama has put ideology over America's national security. The return of the base at Guantanamo Bay is at the top of the Castro regime's wish list. I am concerned that closing the detention facility is the first step toward providing yet another major, unwarranted concession to a dictatorship and in contravention of U.S. law and interests. The law could not be any clearer – it is illegal to both move the detainees to the United States and return the land to the regime without Congressional approval.
"If this President was purposely trying to hurt our national security interests, he couldn't be doing a better job. As he has appeased the mullahs in Iran, Maduro and his thugs in Venezuela, and Putin in Russia, he is putting our national security at risk for the sake of creating a legacy. The only legacy he is leaving behind is weakening our leverage with our enemies and opposing our allies."
U.S. Rep. David Jolly:
"Guantanamo is currently home to 91 terrorist inmates arrested in connection with the U.S. War on Terror, including Khalid Sheikh Mohammed the mastermind of the Sept. 11 attacks. Bringing enemy combatants into the U.S. is reckless and will only embolden the enemies of freedom who wish to do us harm.
"At a time when terrorism continues to spread throughout the world, we must remain resolved to defeat it. The President should focus on defeating terrorists, not accommodating them. The stakes are too high to jeopardize Americans' security for the sake of enhancing a personal legacy."
U.S. Rep. Dennis Ross:
"President Obama's announcement today to close the Guantanamo Bay terrorist detention facility proves once again he has absolutely no concern for the safety of our nation, its people or its allies. The president's actions are reprehensible and inexcusable.
"It is against the law to transfer any of these terrorist detainees to the U.S., and many detainees that were previously released immediately rejoined radical jihadist regimes and resumed terrorist activities. These terrorists were captured on battlefields while taking up arms against American forces and civilians. Releasing them in any form gives them a free pass to murder innocent people and promote evil throughout our world.
"The federal government has no higher duty than to provide for the common defense, and a strong, bipartisan majority of my colleagues, both in the House and Senate, agree the Guantanamo Bay detention facility plays an important role in this mission.
"I strongly oppose the president's dangerous and irresponsible plan. I have consistently voted to restrict the release of these terrorist detainees to foreign countries that might allow them to return to the battlefield, to prevent the closure of Guantanamo Bay, and to prevent the transfer of these detainees to the U.S. Moving forward, I will continue to oppose President Obama's actions that jeopardize our national security."     
Lieutenant Governor Carlos Lopez-Cantera:
"Yet again, President Obama is putting his political agenda and legacy over the safety and security of American citizens. The plan he has offered to close Guantanamo is incomplete and unsustainable, doing nothing to assure Americans they are safe. By bringing terrorists to our shores, President Obama opens the potential for liberal groups to stand up claiming these terrorists now are entitled to the same rights as those they seek to kill. Furthermore, what is to stop the Castro regime from making a deal allowing one of our enemies to establish a presence in the very facility that our taxpayer money built. President Obama's entire policy toward Cuba is misguided and simply wrong. It is wrong for our military, it is wrong for our national security and it is wrong for freedom."
Congressional candidate Neal Dunn:
"As terrorism continues to run rampant throughout the world, we must aggressively confront and defeat it. We must work relentlessly to keep such threats out of our nation, and closing Guantanamo Bay Prison and transferring these terrorists to the United States mainland would be a dangerous and irresponsible decision.
"As the commander in chief, it is the President's duty to ensure we are taking measures to secure and protect our nation, and such ill-advised steps can be irrevocably harmful to the safety of the United States, as well as the rest of the world."
Congressional candidate Rebecca Negron:
"Today's announcement on the Pentagon's plan to close Guantanamo Bay Prison is not a good strategy for our national security.  With significant threats to American security in the Middle East, we must operate knowing the safety of American citizens is always at risk.
"Instead of giving into demands, making empty declarations, and withdrawing our protections, we need to be forceful and operate from a position of strength.  Shutting down the U.S. military operations at Gitmo Bay and transferring the suspected terrorists to the U.S. would pose unnecessary threats to our homeland."
Congressional candidate Mary Thomas:
"Guantanamo Bay is vital to protecting our national security and it should not be shut down.  The President's plan to shut down Guantanamo Bay and disperse the terrorists currently held there to locations throughout the U.S. is dangerous and derelict. The American people will be less safe if President Obama completes his plan.  Congress must immediately act to stop President Obama."